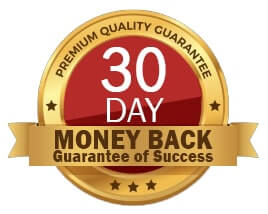 With 30-Day MONEY Back Promise of SUCCESS *
(Guarantees that your dog is safe & will stop from ESCAPING even without traditional fences.)
Get more out of the Invisible Dog Fence system such as saving yourself from stress & saving your money in the long run - Download our Info Pack & receive a personalised quote, all for FREE!
DOWNLOAD OUR DOG FENCE MANIFEST
Our 7 Point Buyer's Guide, Plus...
5 Questions our Competitors DONT Want You to Ask
We give your dog the freedom it deserves and take away all the stress
There's a lot of options out there we know, and getting it wrong can end up costing more in the long run.
Feel free to call and chat to one of our Dog Fence Specialists to 1300 843 364.
You can also fill in the form below and tell us about your dog and property.
We will get back to you and send through our Dog Fence Buying Guide and Pricing
Discover More about the Importance of
* Lightning Damage Warranty
* Regulated Power Supply
* HDPe Coated Wire (Australian Made)
* Coded Digital FM Radio Frequencies.
* The Anti Linger Feature and Battery Life ($)
* The Chew Warranty
* Reaction times and 'Anti Run Through'
* Tri Aerial System
* Gentle Steps Training for Success
Yes, we are confident to tell you that you will see positive results within just 10 minutes of training your dog into his new boundary (the invisible dog fence). Hence, the 30-day money-back guarantee!
Plus, what's great is that this system is easily portable - the wire can be just laid above ground because it has HDPe coating with 20-year UV rating. So, if you move houses you can easily roll it up and bring it with you - saving you from spending more money on a new invisible dog fence.
Another thing that makes our system the best invisible dog fence is its 2-year battery life on the invisible fence collar - your cheeky dog won't even be able to outsmart the system by draining the battery. Read on to learn more.
Over the years, we have replaced heaps of cheap Invisible Dog Fences that did not work
Issues like wire breakage, damages from lightning and power surges, dogs getting falsely zapped, and worse - dogs running through! Take a look at the electric dog fence comparison.
The Trusted Invisible Dog Fence has SUPER Tuff 7 Strand Copper Wire with 2mm HDPe Coat with a 20 Year UV Rating

Dog Chew Warranty on all our invisible dog fence collar, it is super tuff with polycarbonate housing but if your dog can chew it, we will replace it.
Receiver Collars are Waterproof whether standard or premium, regular sized or mini-sized.
Anti-Run Through Fast React Technology - prevents your dog from bolting through the boundary since the collar detects & activates within just 1/8th of a second. Plus, the receiver collar has 3 aerials for accurate signal detection.
Replaceable Battery that Lasts up to 2 Long Years and saves you more money in the long run - with Long lasting Battery Guarantee if fails within 8 months
Unique Digital FM Radio Signal Code- this means your dog will not get falsely 'zapped' by stray signal from other electronics and your system will not mess up with your TV and radio.
3-year Power Surge & Lightning Damage Warranty on the Transmitter with Green Earth Pin Wire that will save you $250 for a new Transmitter.
Regulated Power Supply - provides consistent signal depth, bid goodbye to 'fluctuations'.
Easily Programmable Correction Levels - gives you training flexibility from sensitive to more determined dogs.
Wire Does Not Have to Be Buried  - because it is composed of 7-strand 1mm copper core wire and coated with High Density Polyethylene with 20-year UV rating. So, you can hang it on your traditional fence or just lay it on the ground.
Plug Play Easy Peasy System - the system is ready-to-go because we have pre-prepared it, and it is super easy to install and uninstall in case you will move houses.
FREE Dog Training Guide and Step-by-Step Installation - the package also comes with training flags to make the training even better & convenient.
Lifetime Online Chat and Phone Support we have a 7-day helpline at 1 300 843 364. Also, you can follow and contact us on Facebook.


Plus, the Unique Warranties and Features of our Invisible Dog Fence Can Offer:
Better yet, fill in the form below to get your FREE Invisible Dog Fence buying guide and your personalised price quote… and chat with an expert to help you get the system that's best for your dog & property.
How Does an Invisible Dog Fence Work?
An invisible dog fence is also called an invisible pet fence or a hidden dog fence. All of these terms lead to a more popular name - electric dog fence. It works with 4 main components: power plug, transmitter, boundary wire, and receiver collar.
Power Plug: supplies a regulated power to the transmitter of your invisible dog fence system to protect it from fusion damage usually caused by lightning strikes - the green earthing-wire collects and directs any excess electric power to the ground.
Transmitter: this is the brain of your electric dog fence. This is where the uniquely coded digital FM radio signal comes from and runs through the boundary wire.
Boundary Wire: you can call this component as your actual "invisible fence". The signal from the transmitter runs through this super strong wire. Thus, you will have to create a loop connecting both ends to the transmitter.
Also, the Pet Barrier Invisible Dog Fence wire has a 7-strand 1mm copper core and is coated with High Density Polyethylene that has a 20-year UV rating. Therefore, you can choose not to bury the wire in the ground - you can either hang it on your traditional fence if you have any… or just lay it on the ground.
Invisible Fence Collar: guards and trains your dog. As your dog comes near the boundary wire "warning zone", the collar will sound or beep, to warn your dog, and as he goes near the boundary "correction zone", it will activate the safe static stimulation to deter your dog from escaping.
The receiver collar is also designed to prevent false zaps because it only reacts to the uniquely coded digital FM radio signal embedded on the transmitter.
Now, we best suggest that when programming the correction on the collar, start at the lowest level and determine which level your dog responds to - we call this as a dog's "recognition level" that is best used even after the training phase.
Lastly, all four components play a crucial role in your system (especially the long-lasting battery in your dog's collar) - if one of them is not functioning well, the whole system will fail. Therefore, make sure to get a high quality invisible dog fence system that can secure your dog for years to come.
Invisible Dog Fence Case Study: How Oscar the "Chicken Chaser & Killer" Turned Into a Good Boy
Take advantage of the FREE buying guide NOW and avoid some painful & costly price if you get the WRONG Invisible Dog Fence system - Fill in the form to get the RIGHT kit for your dog & property.
If you are still having a hard time about electric dog fences give us a call on our 7 Day Hotline 1-300-(THE-DOG) 1-300-843-364 do not hesitate to CONTACT US