Home
> Dog Training Collars
Best Remote Dog Training Collars in Australia
How to Choose the Best, Safe and Effective Electronic Remote Training Collar for your Dog?
---
Choosing the right Dog Training Collar or Remote Dog Training for your dog can be very confusing.
In order to choose the Right Dog Training Collar, there a few things to consider namely; the size of your dog, his training needs and the distances you may need.
1. Dog Training Collar Safe for Small or Big Dogs
The factors that you need to consider in choosing a dog training collar for your dog is making sure it covers the right distance and has lots of small levels of increase. There are dog training collars for small dogs, medium dogs and Big dogs. Selecting a dog training collar and looking at Dog Training Collar Reviews that are appropriate for your dog's size is very important to ensure its effectiveness. Including distance and battery life rechargeable or replaceable.
2.Dog Training Collar Rental
Some of our Electronic Training collars are available for rental, click here to try before buying it. From there you can change over to a different type of dog training collar more suited to your needs.
Colin Seal

Best Deal Guaranteed

Free Training Guide

Shipped Same Day

'Trade Up' - Trade In...

6 Month Trade In Guarantee
Remote Dog Training Reviews
As the temperature rises, snakes are showing up more and more on the streets and even on our own backyard. Of course, we would not like our dogs to get bitten by these snakes - snake bite is a common killer of dogs. So as the saying goes "prevention is better than cure", let's discuss how can we prevent our dogs from getting bitten by snakes.

Training your dog can be hard. PLUS, the stress brought by your dog's unwanted behaviours makes it more difficult. We all love our dogs. We want the best for them - this is a cliche but you know it's true. If you want to improve your relationship with your dog, you gotta learn how to train him… but what's the quickest way possible?

I will only have kind words for the Sport Dog SD400. I believe it is the favourite of many pet owners as well. For one, it has the basics such as a rechargeable battery for the collar and is well-suited for both outdoor and indoor areas. The fine collar is water-resistant and includes back-up battery pack; easy to hear and visible wire alarm system; and of course the compact receiver collar.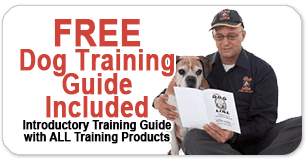 Aussie Buyer Protection
Trouble Free Guarantees
Lowest Price / Best Deal
7 Day Support Line
Proud Aussie Family Business (Since 2003)
Free Dog Training Guide
Supporting Animal Rescue
Have a Question? Prefer to Order by Phone?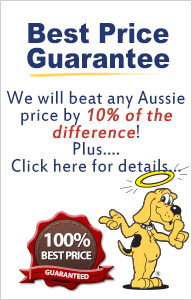 Best Deal Guaranteed

Free Training Guide

Shipped Same Day

14 Days 'Trade Up'

14 Day 'Trade up' Guarantee