The Dog Line Offers the Best Electronic Dog Collars in Australia
We Believe in the Tremendous Value that High Quality E-Collars Bring.
It is our passion to improve the relationship between dogs and their owners by helping fur-parents secure and train their pets in the most effective, safe, and convenient way - through the use of tested and proven, good quality, electronic dog collars such as:
This passion started when we encountered heaps of dog owners who are eager and interested to train their dogs to solve some behavioural problems.
Even professional dog trainers have used dog training collars because these training tools have effectively helped them train dogs who are eventually accepted into new homes due to the acquisition of improved behaviours.
We believe that by properly using high quality e-collars when training dogs, the result is the elimination of abandoned and euthanised dogs due to behavioral issues - these are some of the most unpleasant factors that The Dog Line tries to resolve.
We strongly favor a balanced and holistic approach to training with the help of good quality dog training devices - these tools have drastically resolve nuisance barking, escaping, and other problematic dog behaviours.
The Dog Line has over 15 years experience in helping dog owners like yourself build better relationship with their dogs. We have grown from using to recommending to selling the best pet products that we believe our pets deserve - without having to break the bank.
We even test our products on ourselves to ensure that they have the quality needed to maintain our dogs' safety while bringing the best results.
The Dog Line has been providing Australian pet owners with quality and reliable anti bark collars - giving you plenty of options to choose from such as Electric Bark Collar, Citronella Spray Collar, Vibration Bark Collar and Ultrasonic Bark Collar.
Our service does not stop there, we are also available 7 days a week for any advice or after sales service support you need.
How Will an Anti Bark Collar Help Me Train My Dog?
Our Bark Collars, when activated, correct the dog for unnecessary barking, whilst still allowing your dog to bark when needed (ask us how!)... the training guide (which you will get in each of our products) helps you introduce the anti bark collar to your dog with minimum fuss.
Once the collar is working and your dog is responding well, you no longer need to be the 'bad guy' in the training process. You can then start applying a reward system (through pats, praises and dog treats) when your dog exhibits a positive behaviour.
How frustrating can it be when you have no control over your dog and you are not getting the level of obedience you want from him? Our Remote Dog Training Collar allows you to train your dog so he or she can become well behaved, obedient and safe around other people and animals.
Training your dog can be easy with the help a high quality dog training collar which delivers gentle static pulse or vibration to help you better communicate with your dog when he or she misbehaves.
Remote dog training collars come in different sizes and types depending on your dog's behaviour and training needs. You can even try our rent-try-buy option to test them out.
The Dog Line has tested and proven the Pet Barrier Dog Fences - you'll have no more escaping dogs, no more gardens destroyed, no more impounding fees and no more frantic trip to the dog's clinic due to fence injuries.
The Pet Barrier Radio Dog Fence Kit comes in a ready to go box. Once you unpack the kit, all you have to do is set it up - run the dog fence wire around the boundary of your property, the wire is connected to the dog fence transmitter which sends the radio FM frequency signal.
The radio signal is then projected from the wire to create a dog proof barrier - when the dog approaches the radio barrier, the receiver collar he's wearing detects the signal and gives off a warning tone and then a static pulse to discourage your dog from going near or beyond the barrier.
Free Dog Training Guides Service and Advice
Each of our team members has the experience and depth of knowledge to help find the right product and electronic dog collars to suit your dog's needs and address your individual situation

We feel it is very important that we help you achieve your desired outcome whilst ensuring you have a well organised training routine for your dog. The correct use of our dog training collars will allow you to then become the 'good guy' in the training process... So, you're in a position to reward your dog for good behaviour and no longer having to use verbal correction (punishment).
Safe & Secure
Online
Shopping
Try Then Buy
Not sure the product is right for you? Why not rent it first?


Aussie Buyer Protection
Trouble Free Guarantees
Lowest Price / Best Deal
7 Day Support Line
Proud Aussie Family Business (Since 2003)
Free Dog Training Guide
Supporting Animal Rescue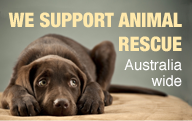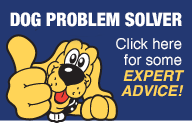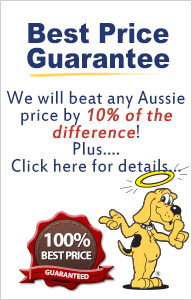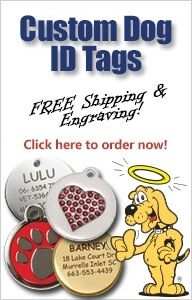 THE DOG LINE BLOG and Product Reviews