Home
> SportDOG Training Collars Australia: Waterproof Remote Trainers
SportDOG Training Collar Australia : Professional Remote Dog Trainer
SportDOG is widely known in Australia because they make top of the line Dog Training products from electric dog fences to bark collars... but they are mostly known for their high quality Remote Dog Training Collars. Check out the video below to what Muzza, one of our valued clients, has to say about his SportDOG remote dog training collar.
Our available SportDOG Remote Dog Trainers range from 450m kits to 1600m kits - mostly suited for working dogs on the field. While the closer range kits from 450m to 700m are best suited for sporting dogs or long range training.
Features include DryTEK Technology for superior waterproofing, expandable dog support for up to 3 dogs, up to 16 stimulation levels and unmatched battery capacity of 40-60 hours with only 2 hours charging.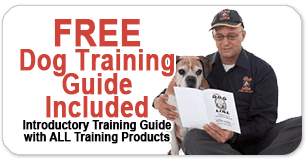 Awesome benefits that you can expect from Sport Dog Remote Trainers:
• Train your dogs the fastest way

• Built for Tough Dogs

• Waterproof - Fully Submersible

• 3-year Warranty

• Multiple Long Signal Range

• Multiple Levels of Static Correction

• Tone & Vibration Stimulations

• Transmitter can be used for Multiple dogs

• Step-by-Step Training Guide
Using a Remote Dog Training Collar definitely helps you train your dog in the fastest and easiest way possible.
However, always remember that the success of reinforcing positive behaviours to your dogs require consistent and persistent training - the collar is a mere convenient tool.
SportDog stands for durability... The waterproofing on the dog training collar is exceptional - both the hand-held remote and the receiver collar are waterproof and can really take the knocks when camping, fishing, hunting or just general bushwalking. Plus, the 3-year manufacturer warranty has got you covered big time.
Now, distance is one of the most important things that you should consider when buying a remote dog training collar. We recommend getting a remote trainer that has a longer distance range - one that can cover your distance needs even more, especially if you have a hiking, hunting or working dog.
The multiple levels of harmless static corrections are designed to help you train or reinforce positive behaviours to your dog especially if you have a stubborn hound. Plus, the tone and vibration modes are great for warning or reward signal.
Now, if you have two or more sporting or working dogs, you do not have to purchase another remote - just get an extra receiver collar since most SportDog remote trainers can be expanded up to three dogs! Multiple dog training has never been this convenient.
PLUS, if you purchase the SportDog Remote Dog Training Collar from us, you will get an expert Step-by-Step Training Guide in your package with no extra cost. This also goes to the bark collars and electric dog fence kits.

Best Deal Guaranteed

Free Training Guide

Shipped Same Day

'Trade Up' - Trade In...

6 Month Trade In Guarantee
Remote Dog Training Reviews
As the temperature rises, snakes are showing up more and more on the streets and even on our own backyard. Of course, we would not like our dogs to get bitten by these snakes - snake bite is a common killer of dogs. So as the saying goes "prevention is better than cure", let's discuss how can we prevent our dogs from getting bitten by snakes.

Training your dog can be hard. PLUS, the stress brought by your dog's unwanted behaviours makes it more difficult. We all love our dogs. We want the best for them - this is a cliche but you know it's true. If you want to improve your relationship with your dog, you gotta learn how to train him… but what's the quickest way possible?

I will only have kind words for the Sport Dog SD400. I believe it is the favourite of many pet owners as well. For one, it has the basics such as a rechargeable battery for the collar and is well-suited for both outdoor and indoor areas. The fine collar is water-resistant and includes back-up battery pack; easy to hear and visible wire alarm system; and of course the compact receiver collar.

Aussie Buyer Protection
Trouble Free Guarantees
Lowest Price / Best Deal
7 Day Support Line
Proud Aussie Family Business (Since 2003)
Free Dog Training Guide
Supporting Animal Rescue
Have a Question? Prefer to Order by Phone?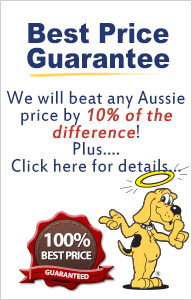 Best Deal Guaranteed

Free Training Guide

Shipped Same Day

14 Days 'Trade Up'

14 Day 'Trade up' Guarantee