Home
> Electric Dog Fence for Stubborn Dogs
Pet Barrier Electric Dog Fence for Stubborn Dogs
Do you have a REALLY stubborn dog? Do you think you already did everything just to contain your sneaky, cheeky, dog inside your property but fail at every attempt? Think again. You better check our Pet Barrier Premium Electric Dog Fence - designed for stubborn dogs in all ages and sizes!
Essential Features of Electric Dog Fence for Stubborn Dogs
Need to learn more about Electric Dog Fences for Stubborn Dogs?
Fill in the Form Below to Download your FREE Buying Guide (Info Pack) and Chat to our Consultant.
You read that right. Your Electric Dog Fence Premium Receiver Collars don't just come with 1 year nor 3 years of warranty… but for a lifetime! This must be the most secured investment for your dog, ever. We are very much committed in delivering the best product and service so we want to make sure that we always have your back. This lifetime warranty does not usually come with other dog fence containment system.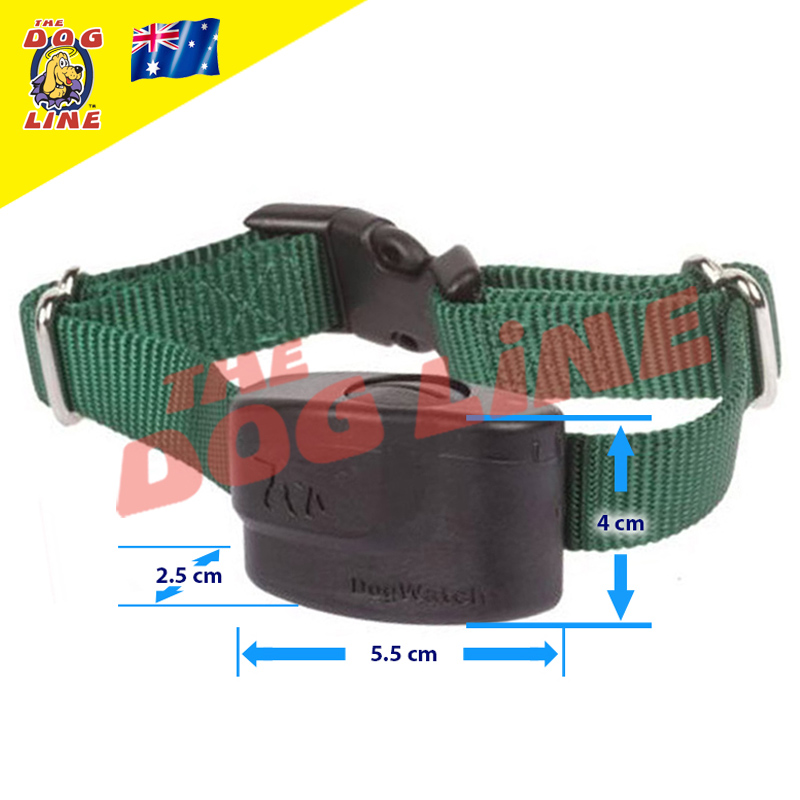 Pet Barrier Premium R9 Dog Boundary Collar is suitable for dogs weighing 12 kgs and up. This is best for stubborn big dogs because of it's 8 programmable levels (unlike regular collars that only have 5 levels). It's also fully waterproof and submersible with a battery that is rated to last up to 2 years - no need for the rechargeable ones since collars with replaceable batteries can save you more money... because you don't have to buy an entire new collar if the rechargeable battery runs out.
The Pet Barrier Premium Mini R7 FM Dog Fence Collar suits dogs weighing from 3 kgs up to 12 kgs. It is no bigger than the TINY match box you have. PLUS, its 8 programmable levels will definitely match your stubborn little friend - time for some effective boundary training. It is also waterproof and completely submersible and the battery can last up to 6 months in regular use - you wont need a rechargeable batteryu anyways, the replaceable ones can save you money by not having to buy a new receiver collar if the rechargeable battery runs out. Do you have more than one dog? No worries, add as many extra receiver collars as you want!
If in any case your Electric Dog Fence Transmitter gets damaged by lightning strike or any other power surge, we got you covered. This long-term warranty ensures that your transmitter performs very well as time goes by.
This guarantee clearly saves you a whole lot of money in the long run - did you know that it cost more than $250 to replace a new transmitter broken by a fusion damage.
We get it, stubborn dogs LOVE to chew & rip things off. So, we thought of getting you ensured with the one time Chew Warranty. Although, this rarely happens since our Premium Dog Fence Collars are made with polycarbonate material - stronger than Superman. However, if your dog got some Kryptonite teeth, we got your back (as always).
Take note, this guarantee is FIRST in the industry... not all dog containment system offers a Chew warranty on their dog fence collars.
This regulates your power supply and protects your Electric Dog fence Transmitter from lightning strikes and other power fusions. Do you see that green earthing wire in the picture above? That wire diverts energy from lightning storms or power surges in the boundary wire AWAY from the circuit board. Your Electric Dog Fence system is safe from Thor's wrath, mate.
This technology protects your invesment really well and it can save you a lots of money - a new transmitter can cost more than $250.
Now, here's how it works; the transmitter runs the FM radio signal to the boundary wire and your dog's receiver collar picks it up as soon as your dog gets near the boundary - activating the static stimulation. Now, as you know, almost all of our electronics around emits a radio signal… that's why some Electric Dog Fences mess up with stray radio signals and zap the dog for the wrong reasons - not good.
That's why Pet Barrier encoded the Unique Digital FM Frequency which ensures that the Transmitter and the Collar Receiver of your dog only interact with each other - the TV, your cellphone and other radio devices won't have a chance to interfere. So, you can freely let your dog come inside your house and your electronic devices won't get affected by the radio signals as well.
Your Electric Dog Fence Boundary Wire should be REAL TUFF. One thing to look out for is that it should be made of high-density polyethylene thermoplastic (HDPe) and not just PVC - this will give you the freedom to either hang your wire on the fence or bury it under your ground.
Good thing, Pet Barrier Electric Dog Fence wire got all these qualities - it has a 20-year UV rating and almost impossible to break. Did you see the video when we tried to break it? We didn't get that lucky…
Usually, it feels like that annoying surprise when you suddenly touch a cold door knob or when you rub your feet on the carpet. It is not painful for your dog but it is enough to distract your dog from going near the boundery wire - preventing your dog from running through.
The highest level of stimulation that you may set can feel like the TENS machine or the Transcutaneous Electrical Nerve Stimulation - this is commonly used by physiotherapists. Thus, the static "shock" stimulation from the Electric Dog Fence does not in any way harm nor hurt your dog.
12kgs and above
• Siberian Husky

• Rottweiler

• Pit bull (Staffordshire bull terrier type)

• Akita

• English Bulldog

• Dalmatian
3 kgs up to 12kgs
• Shiba Inu

• Fox Terrier

• Bull Terrier

• Basset hound

• Weimaraner

• Shar Pei

• Maltese

• Daschund

• Scottish Terrier

• Chihuahua

•& Boston Terrier

• Mini Pinscher

• Pug

• Jack Russel

• Beagle
Ready to Get Your Stubborn Dog a Premium Electric Dog Fence?
Click the Dog Fence Quote button below and get your FREE Buying Guide (Info Pack) with an expert advice from me! Remember, that it's really important to know the details of your dog problems, fencing needs and property, so we can give you the RIGHT electric dog fence for your stubborn furry friend.
If you still have questions in mind, please do call us at 1300 THE DOG (1300 843 364) so we can answer any of your questions and further help you with anything dog related.
Here for you and your dog,
Colin Seal

Best Deal Guaranteed

Free Training Guide

Shipped Same Day

'Trade Up' - Trade In...

6 Month Trade In Guarantee
Large Dog Fence Reviews
Dogs digging up garden beds is no surprise. However, your dog destroying your garden can really be a disaster - imagine thousands of dollars spent on fancy plants, teared up by your pooch! So, we compiled 5 very useful tips to stop your dogs from digging up and getting into your garden beds, one of these is getting an awesome dog-proof fencing and having an effective dog-proof garden design. See the video below.

Why Electric Dog Fences are Effective for Your Big Dogs
Is your dog always trying to escape and run away from your yard? It's time to think about getting an electric dog fences for a large dog. Here's few points from The Dog Line that will be very helpful in setting up your dog fences.

The electric dog fence can be one of the most reliable pet containment systems.The electric dog fence is also acknowledged as one of the most effective solutions for homeowners who want to keep their pets from straying. It is a valuable instrument for dog owners who want to ensure that their pets are safe in their yards. Among all the barriers being sold in the market today, the PetSafe Barrier - Dog Fence variety undeniably provides your dog total protection 24 hours daily.

Aussie Buyer Protection
Trouble Free Guarantees
Lowest Price / Best Deal
7 Day Support Line
Proud Aussie Family Business (Since 2003)
Free Dog Training Guide
Supporting Animal Rescue
Have a Question? Prefer to Order by Phone?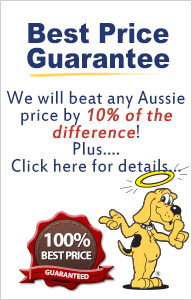 Best Deal Guaranteed

Free Training Guide

Shipped Same Day

14 Days 'Trade Up'

14 Day 'Trade up' Guarantee