Home
> Dangerous Dogs in Australia
The Dangerous Dog Act in Australia demands that all restricted dog breeds, declared dangerous dogs and commercial security dogs must comply with the requirements mentioned below. Those who do not comply with each requirement must face a court imposed fine for each offense.

The Dangerous Dog Act for all Australian states are similar but may have differences in detail such as the amount for fines and other requirements. It is recommended that you learn about the act for dangerous dogs in your state. Below are some general facts that the owner must comply with if they own a declared dangerous dog or restricted dog breed.
Click your state and learn specific information about the Dangerous Dog Act.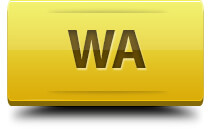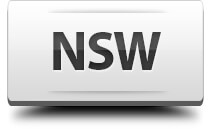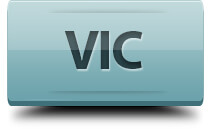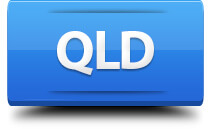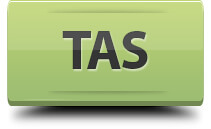 Most Australian States have listed the following dogs to be restricted dog breeds under the Dangerous Dog Act. Most of these dogs were bred from fighting dogs are are believed to be naturally aggressive if trained improperly. Some of them have been bred for hunting pumas and jaguars, large game hunting, and livestock control. The commonly known Pit Bull Terrier is popularly known to be bred for fighting as well as the Japanese tosa.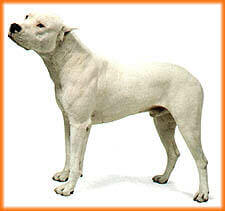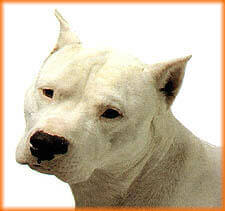 dogo Argentino (Argentinian Fighting Dog)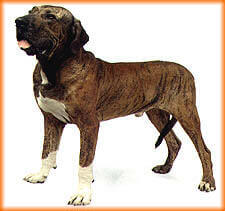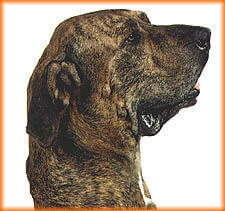 fila Brasileiro (Brazilian Fighting Dog)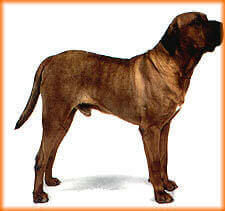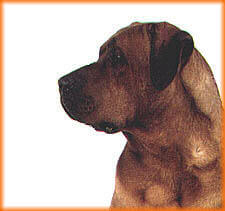 Japanese tosa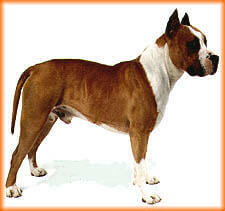 American pit bull terrier (Pit Bull Terrier, American Pit Bull)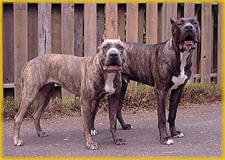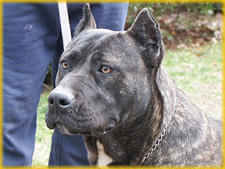 Perro de Presa Canario
Credits to WA Rangers Association (WARA) for the photos.
Back to Top
Any breed of dog no matter what size can be declared a dangerous dog if they are proven to do the following:
• Cause injury or damage by an attack on a person, animal or vehicle.
• The dog has repeatedly or shown a tendency to attack.
• The dog attacks or chases a person, animal or vehicle even without causing injury or damage.

Back to Top
• A Dangerous Dog must wear a Dangerous Dog Collar indicating it is a dangerous dog.
• An owner of a Dangerous Dog must install special Dangerous Dog Signs on all entrances of the premises. The design of these signs vary for each state.
• A Dangerous Dog must be muzzled and on leash at all times in public places by an adult capable of controlling the dog.
• A Dangerous Dog must be confined at an enclosure that will prevent escape, release without permission and a child from entering or inserting part of its body.
• Persons in charge of a Dangerous Dog in public places must not be under 18 years of age.
• A maximum of 2 restricted dogs per person.
• Owners must be at least 18 years of age.
• An owner is required a compulsory notification if they own a restricted breed dog.
• An owner must notify the local government if the dog escapes, dies or if there is a change in ownership.
• All restricted breed dogs must be sterilised.
• It is an offense to sell, buy or advertise to sell restricted breed dogs.

Back to Top


The information contained on this page is meant as a general guide and general advice only and not for the purpose of providing legal advice. We recommend people follow the instructions of their local government department. These materials are intended, but not promised or guaranteed to be current, complete, or up-to-date and should in no way be taken as an indication of future results. The Dog Line offers this information freely and takes no responsibility for its accuracy. For more details, please contact your local council.

Best Deal Guaranteed

Free Training Guide

Shipped Same Day

'Trade Up' - Trade In...

6 Month Trade In Guarantee
Dangerous Dog Blog
EMMETT is a massage therapy technique for humans and animals. It is best for dogs who need relief from certain kinds of restrictions such as subtle pain and discomfort.

Dangerous Dog Acts and their requirements for Dog Owners in Australia that have been implemented throughout most Australian states aim to protect the public from dog attacks. We talk about the requirements that they demand from dog owners with these dogs and the sanctions if they are not met.

Dangerous Dog Act: What is a Dangerous Dog?
Dangerous Dog Acts which covers Dangerous Dogs, Menacing Dogs and Restricted Breed Dogs have been enacted on most Australian States to protect the public from being attacked by such a dog.

Aussie Buyer Protection
Trouble Free Guarantees
Lowest Price / Best Deal
7 Day Support Line
Proud Aussie Family Business (Since 2003)
Free Dog Training Guide
Supporting Animal Rescue
Have a Question? Prefer to Order by Phone?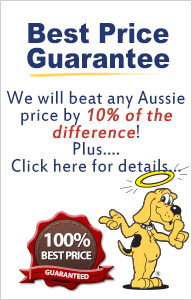 Best Deal Guaranteed

Free Training Guide

Shipped Same Day

14 Days 'Trade Up'

14 Day 'Trade up' Guarantee