Home
> Vibration Bark Collar
Vibration Bark Control Collars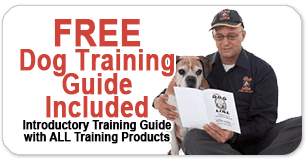 Vibration Bark Control Collars are used to train a dog to reduce or stop nuisance barking. The vibration stimulation activates whenever the bark collar detects your dog's bark and distracts them from continuous barking. This basic concept of how to stop a dog from barking is the same for other types of Bark Control Collars but takes advantage of other stimulation for distractions.

How Vibration Bark Collars stops my dog from barking?
Vibration Bark Collars are usually meant for timid dogs that are a bit sensitive to other stimulation. Vibration is one of the best stimulation options to avoid scaring your dog into the corner. It is also best for dogs that have been trained before and only requires a soft reminder of what not to do excessively. With proper training and consistency, any dog can be trained to reduce or stop nuisance barking, or even deter them from it while they're still young.

Give us a call on our 7 day helpline, 1 300 THE DOG (1300 843 364) if you want to know more or need help with your Vibration Bark Collar.

Best Deal Guaranteed

Free Training Guide

Shipped Same Day

'Trade Up' - Trade In...

6 Month Trade In Guarantee
Vibration Bark Collar Blog Posts
No matter how much we love almost everything about dogs, nuisance barking isn't one of them. If you have ever asked the question - 'How Do I Stop My Neighbour's Dog from Barking' and have lost sleep or can't concentrate, then have a look at these steps to follow… Check out these 4 steps to stop your neighbour's dog from barking.

If you have a problem with nuisance barking, a Petsafe PBC102 anti-bark collar is what you need. The Petsafe bark collar PBC102 reviews provide information on the features and uses of these dog bark collars to stop a dog barking.

Finding the right electric bark collar for your big dog can be quite difficult. If this is your first time, you may have a lot of questions. That's right. There are things that you should consider before buying a bark collar for your dog. Here, we feature one of the best big dog electric bark collar available in Australia.

Aussie Buyer Protection
Trouble Free Guarantees
Lowest Price / Best Deal
7 Day Support Line
Proud Aussie Family Business (Since 2003)
Free Dog Training Guide
Supporting Animal Rescue
Have a Question? Prefer to Order by Phone?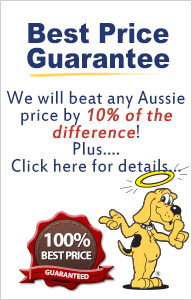 Best Deal Guaranteed

Free Training Guide

Shipped Same Day

14 Days 'Trade Up'

14 Day 'Trade up' Guarantee