Contact The Dog Line
Our Helpline are Available 7 Days a week
We are available 7 days a week for any questions or queries regarding dog training and the products we offer. There are many different products on the market and not all collars will suit all dogs. By contacting us for a Free Dog Training Consultation.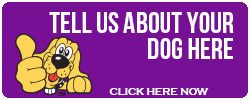 National Direct Phone Numbers
NEW SOUTH WALES
(02) 8203 2742

VICTORIA
(03) 9020 2115

QUEENSLAND
(07) 3106 0685

WESTERN AUSTRALIA
(08) 9248 7310

TASMANIA
(03) 6108 2337

SOUTH AUSTRALIA
(08) 8901 7629

NORTHERN TERRITORY
1300 843 364
How to stop a Dog Barking
We offer several styles of Barking Dog Collars to hire or buy.
Citronella bark collars let off a lite spray of citronella if the dog activates the Spray collar through barking or using the sound of the bark to activate the collar and emit the spray. Some Spray collars require the use of vibration to activate the dogs collar.

Aussie Buyer Protection
Trouble Free Guarantees
Lowest Price / Best Deal
7 Day Support Line
Proud Aussie Family Business (Since 2003)
Free Dog Training Guide
Supporting Animal Rescue
Fixed Price shipping*
For all orders!
*does not include Dog Fences.
Have a Question? Prefer to Order by Phone?
Free Dog Training guide
Included with each Dog Training product!

Best Deal Guaranteed

Free Training Guide

Shipped Same Day

14 Days 'Trade Up'

14 Day 'Trade up' Guarantee