Home
> SportDOG Bark Collars
SportDOG Anti Dog Bark Collars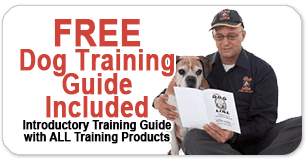 SportDOG Bark Control Collars are manufactured at a professional level in the highest quality. SportDOG is best known for high quality Remote Dog Trainers designed for training sporting and working dogs at huge distances. Two models are available depending on your dog barking needs.

The SportDOG NoBark 6 is our first Bark Control Collar from SportDOG. This is an affordable Anti Bark Collar model packed with features that spell out effectiveness and convenience. This model is currently offered along with 2 FREE batteries on top of the included battery in the box. One of the popular features of this battery is that it can last up to 6 months of use which gives you a good year and a half before you pick up extra batteries.
The SportDOG NoBark 10R is one of the most recent additions to SportDOG's Bark Collar arsenal. It includes some of the most technological advanced features in the market including 3 stimulation modes, each with their own features and settings, a rechargeable battery that can last up to 6 months, patented Perfect Bark Technology for accurate bark detection, a 3 year warranty, a completely waterproof casing and a digital display.

Best Deal Guaranteed

Free Training Guide

Shipped Same Day

'Trade Up' - Trade In...

6 Month Trade In Guarantee
Dog Bark Collar Reviews
No matter how much we love almost everything about dogs, nuisance barking isn't one of them. If you have ever asked the question - 'How Do I Stop My Neighbour's Dog from Barking' and have lost sleep or can't concentrate, then have a look at these steps to follow… Check out these 4 steps to stop your neighbour's dog from barking.

If you have a problem with nuisance barking, a Petsafe PBC102 anti-bark collar is what you need. The Petsafe bark collar PBC102 reviews provide information on the features and uses of these dog bark collars to stop a dog barking.

Finding the right electric bark collar for your big dog can be quite difficult. If this is your first time, you may have a lot of questions. That's right. There are things that you should consider before buying a bark collar for your dog. Here, we feature one of the best big dog electric bark collar available in Australia.

Aussie Buyer Protection
Trouble Free Guarantees
Lowest Price / Best Deal
7 Day Support Line
Proud Aussie Family Business (Since 2003)
Free Dog Training Guide
Supporting Animal Rescue
Have a Question? Prefer to Order by Phone?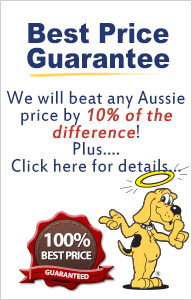 Best Deal Guaranteed

Free Training Guide

Shipped Same Day

14 Days 'Trade Up'

14 Day 'Trade up' Guarantee