NUM'AXES Bark Collars
NUM'AXES is a French company that designs state of the art, high quality and user friendly Training, Security, Tracking, and other products and accessories for pets. They later acquired EYENIMAL which mostly caters to the North American market.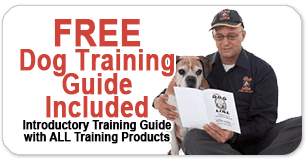 We have picked some of the best and most popular Bark Control devices and other Training equipment from NUM'AXES' and EYENIMAL's product catalogues and imported them here in Australia. This includes several different models of Bark Collars that uses static, beep, vibration and voice to train your dog how to bark properly as well as an Ultrasonic Dog Repeller that can be used by joggers and cyclists that go through areas with aggressive dogs.

Best Deal Guaranteed

Free Training Guide

Shipped Same Day

'Trade Up' - Trade In...

6 Month Trade In Guarantee
Dog Bark Collar Reviews
Nuisance barking is one of the major dog related problems that we face as dog-owners. A dog constantly barking at unnecessary things and situations often disrupts the peace and quiet...

A common question for electric dog collars is "will electric dog collars burn my dog's skin?" The answer is no, they will not hurt your dog.
The only way a dog "shock" collar can hurt a dog is, if it is improperly fitted or left unhygienic - this does not only apply to Bark Collars but to all other Electronic Dog Collars. Read on to learn how to properly use and clean these dog zap collars... and avoid hurting your own dog.

Completely stopping your dog to bark is unrealistic. Dogs bark to communicate. However, when it comes to excessive barking, dog-owners have to take it up a notch and resolve the barking problem to keep the peace and quiet in the house, especially in the neighbourhood. So, understanding why a dog is barking is important in solving the nuisance barking. Read on to become an expert of the canine language and be able to decode your dog's bark sound.