Home
> NUM'AXES Anti Bark Collars
NUM'AXES Bark Collars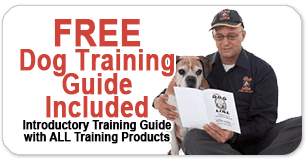 NUM'AXES is a French company that designs state of the art, high quality and user friendly Training, Security, Tracking, and other products and accessories for pets. They later acquired EYENIMAL which mostly caters to the North American market.

We have picked some of the best and most popular Bark Control devices and other Training equipment from NUM'AXES' and EYENIMAL's product caralogues and imported them here in Australia. This includes several different models of Bark Collars that uses static, beep, vibration and voice to train your dog how to bark properly as well as an Ultrasonic Dog Repeller that can be used by joggers and cyclists that go through areas with aggressive dogs.

Best Deal Guaranteed

Free Training Guide

Shipped Same Day

'Trade Up' - Trade In...

6 Month Trade In Guarantee
Dog Bark Collar Reviews
No matter how much we love almost everything about dogs, nuisance barking isn't one of them. If you have ever asked the question - 'How Do I Stop My Neighbour's Dog from Barking' and have lost sleep or can't concentrate, then have a look at these steps to follow… Check out these 4 steps to stop your neighbour's dog from barking.

If you have a problem with nuisance barking, a Petsafe PBC102 anti-bark collar is what you need. The Petsafe bark collar PBC102 reviews provide information on the features and uses of these dog bark collars to stop a dog barking.

Finding the right electric bark collar for your big dog can be quite difficult. If this is your first time, you may have a lot of questions. That's right. There are things that you should consider before buying a bark collar for your dog. Here, we feature one of the best big dog electric bark collar available in Australia.

Aussie Buyer Protection
Trouble Free Guarantees
Lowest Price / Best Deal
7 Day Support Line
Proud Aussie Family Business (Since 2003)
Free Dog Training Guide
Supporting Animal Rescue
Have a Question? Prefer to Order by Phone?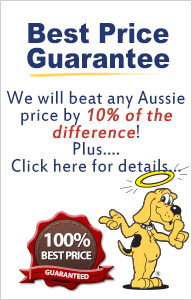 Best Deal Guaranteed

Free Training Guide

Shipped Same Day

14 Days 'Trade Up'

14 Day 'Trade up' Guarantee