Home
> Chargers for Bark Collar and Remote Training Collars
Replacement Bark Collar and Dog Training Collar Chargers in Australia
Rechargeable bark collars and dog training collars are really awesome - you don't have to worry about batteries running out, let alone buying extra or new batteries every time.
However, worse case scenarios may happen - misplacing the charger of your dog's bark collar and dog training collars… or getting it chewed up by your dog. Whatever it may be, losing the charger of your dog's electric bark collar is such a stressful event.
Halting your bark control training with your dog is even more difficult.
This is why we offer replacement chargers of dog anti bark collars from different brands, make and model.
Have a consistent and persistent bark control training to solve your dog's nuisance barking - always have a charger handy.
Get Your Extra Charger for Your Dog's Barking Collar and Dog Training Collars Here:

Aussie Buyer Protection
Trouble Free Guarantees
Lowest Price / Best Deal
7 Day Support Line
Proud Aussie Family Business (Since 2003)
Free Dog Training Guide
Supporting Animal Rescue
Have a Question? Prefer to Order by Phone?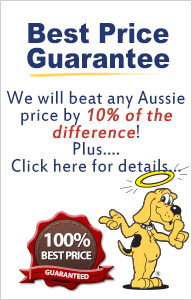 Best Deal Guaranteed

Free Training Guide

Shipped Same Day

14 Days 'Trade Up'

14 Day 'Trade up' Guarantee