Invisible Dog Fence - Easily Stop Dogs Escaping
We stop the worry and the headaches. Our Invisible Dog Fence will not Harm your dog, accidentally zap or cause nasty burns - the best results with minimum impact to your dog.
Why people have had issues with 'Sores' and 'Burns' and learn how we help prevent them.

FM Safelink - No accidental Zaps, and your TV won't go Fuzzy.

How to make sure your Dog Fence will NOT hurt your Dog.

Easy Training Guide - How to Avoid 'Porch-Sitting-Syndrome'

How to easily manipulate the Wire... without causing 'Signal Bounce'

Ensure you get the best Anti-Run-Through Technology 'Fast-React'

Learn how dogs' 'Outsmart' poorly designed Invisible Dog Fences... $$$
Click on any of these icons to see the videos and more information
We really care about your dog and his future safety. We are getting more and more people contacting us about the bad experiences with Invisible dog fences that had adverse effects on their dog and their wallet. We want to help you make an informed choice.
Well, with a bit of information from you we can design a kit suited to your dog and your property. We will ensure great results for you and make it really easy for your dog to learn and understand the new boundaries (we want to make it your dogs decision to stay home)... Small Properties, Large Acreage, Garden Beds, Gateways and Multiple Dogs. Just add extra wire if needed.

Here's where we start... Each Electronic Dog Fence starter kit includes everything you need for one dog - the first 100m of boundary wire, training flags and detailed installation guides and step by step training sheet and it's ready to go straight out of the box. Plus it's all supported by our 7 day help line. It's easy, we get everything ready so when you receive it you plug it in on the bench, read the manuals play with the collar and actually see everything functioning before you install it.
DOWNLOAD OUR DOG FENCE MANIFEST
Our 7 Point Buyer's Guide, Plus...
5 Questions our Competitors DONT Want You to Ask
We give your dog the freedom it deserves and take away all the stress
There's a lot of options out there we know, and getting it wrong can end up costing more in the long run.
Feel free to call and chat to one of our Dog Fence Specialists to 1300 843 364.
You can also fill in the form below and tell us about your dog and property.
We will get back to you and send through our Dog Fence Buying Guide and Pricing
Discover More about the Importance of
* Lightning Damage Warranty
* Regulated Power Supply
* HDPe Coated Wire (Australian Made)
* Coded Digital FM Radio Frequencies.
* The Anti Linger Feature and Battery Life ($)
* The Chew Warranty
* Reaction times and 'Anti Run Through'
* Tri Aerial System
* Gentle Steps Training for Success
THE MAGNIFICENT 7
More details are included in our FREE Information package, available below.
We make the whole process as easy as possible including a 7 day helpline for Dog Fence installation and training assistance.
Each kit is pre-prepared with a small test wire so it can be plugged in for easy testing prior to installation. You can see it working before it is installed. Read the owners manual, The Installation guide and the dog training guide plus, see how the collar changes levels which assists with the training.
Surge Protection and Regulated Power Supply
Digital FM Radio Transmitter
3 Year Manufacturer's Warranty

Surge & Lightning Damage Warranty

Signal Range Indicator and Setting

Wire Break Alarm

SafeLink® Coded Digital FM Frequency
OUR LIGHTNING STRIKE PROTECTION & WARRANTY
External Lightning Protection
THE TUFF WIRE WITH 20 YEAR UV RATING
Extra Strong and Long Lasting Dog Fence Wire
7 Strand Copper Core – Tuff and Reliable

20 Year UV Rating

High Density Polyethylene (HDPe) Coating

No Need to Bury
Fully Waterproof and FastReact Receiver Collar
3 Years to Lifetime Warranty

Fully Waterproof and Submersible

Up to 2 Years Battery Life

Anti-Linger – Saves Battery

Up to 8 Programmable Levels

SafeLink® FM Digital Frequency

FastReact® - 1/8th of a Second Reaction Time

TattleTale® - Notifies of Activity

AutoMemory® - Auto Level Increase and Reset for Stubborn Dogs

Tri-Aerial System for Great Reception

Automatic Shutdown Feature for Safety

What's in the Kit? - Pet Barrier Electronic Dog Fence
We include everything you need for one dog - including the first 100m of wire, Step by Step Training Guide, Boundary Training Flags, Owners Manual and installation Guide. You have a choice of kits - Small, for garden beds and properpties up to 1 Acre - Or Large for properties from 1 Acre to 50 Acres.
And we've done all the hard work - All kits a wired up and connected ready to go - You can simply plug in to the nearest power point and it will work immediately. make yourself a coffee and read all the info guides...
Now... Hold the collar in the test loop/signal we set up for you... hear the collar beeping... see the light flashing... and then hold the test globe up to it and see the 'stim' (the tingles)... You can even put it on your own arm and test out how it feels.
(Yes, ok... you can test it on the kids/husband/wife, and... the 'in-laws'... haha... (yup, we've heard all the jokes)
Seriously... Drop the level of the collar to the low level (the training level) and check out what your dog will feel.
You can learn how to change the levels on the collar and how to change the depth of the radio signal... Before you install it.
By the time you finish this page you will be in the top 10% of people in the country who understand Dog Fences... Download our info pack and you will be in the top 5%...
After you finish your coffee, played with the collar and read the manuals - you will be in the top 2% and ready to tell your friends. (just like our Happy Chappies)
Here's what's in the Kit (Check out 'The Magnificent 7' for more details too)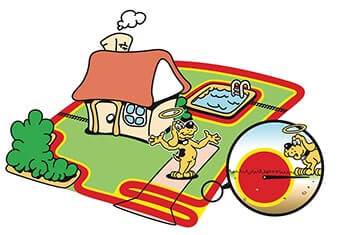 Power Plug (Adaptor) 15volt, Regulated Supply with external Surge Protection (green earthing wire).

Transmitter - Secure FM Radio Frequency - 3 year Lightning and Fusion Damage Warranty included.

1 Dog Fence Receiver Collar.

Standard Size or Mini Size (5 Levels - 3 year warranty - including dog chews).
Waterproof - up to 2 Year Battery Life - Poly Carbonate Casing - 3 Directional Antennas - Anti Run Through Fast-React 1/8th of a second - Warning Beeper - Battery life indicator - 3 choices of contact posts.Optional Upgrade to the Premium Collars Featuring 8 Levels and a Lifetime Warranty.

100m of Boundary Wire - 2mm - HDPe Coating (High Density Polyethylene) - 20 year UV Rating - 7 strand - 1mm Copper Core.

Training Flags - For visual boundary recognition. Extra wire comes with extra Flags.

Training guide - Step By Step. (The low levels in our collar, is the key)

Installation Guide - With tips to make it Easier and last longer. (Plus you can call)

Owners Manual.

FREE - Telephone helpline.
How does the Electric Dog Fence work?
The Electronic Dog Fence Kit - unboxed and explained.
We put an Invisible tube of FM Radio Signal around your property that will stop your dog escaping and keep your dog out of the gardens. The dog's receiver collar will react to the radio signal by giving a Mild Static Pulse (the same as what happens when you get a 'ping' off the shopping trolley - harmless but irritating)
Adjust the levels to train your dog to ignore the temptation to escape or destroy your reticulation.
As explained in "The whole Kit and Caboodle" we have preprepared everything and wired it all up with a test loop. It's ready to go so you can test it straight out of the box... you can see it working, hear it and even feel it before you install it.
The transmitter, is a radio transmitter... the wire is the Aerial - but instead of the radio signal going up the aerial and transmitting out (like a 2-way radio)... The wire must return to the transmitter, and so the radio signal is 'blocked' it has no choice but to 'POP' out of the wire and expand in all directions. See the image.
The dog's collar is the 'Receiver' it is programmed to detect the signal and react. We have 2 sections in our signal - The warning Zone... Where the collar will let off a beeper for 15 seconds before a quick 'stim' (this is why we have such a long battery life).
Then we have the 'Correction Zone' where the collar will give the dog the 'Stim' at the level you choose.
Because our collar is INDEPENDENT to the transmitter it reacts Really fast. Being able to use low levels during the training will prevent 'porch sitting syndrome'
So this is a really easy, versatile and safe way to stop your dog escaping or destroying your gardens.
And if you get the right kit (our kit) it won't take long for your dog to learn the boundaries and stay safe.
The boundary can be customised to suit both your property and your dog.
No matter what type of fencing (or no fencing at all) we will be able to match your dog and your property to the right kit to ensure success.
Stop the worry. No more pound visits or wandering the neighbourhood to find a lost dog.

Protect your gardens and reticulation.

Create dog proof zones around the property to protect gardens, vehicles, furniture and washing.

Stop your dog running through an open gateway.

A secure FM frequency that will not interfere with your household electronics.

Add as many dogs to the system as you need.
 
THE WIRE DESIGNS AND PROPERTY LAYOUTS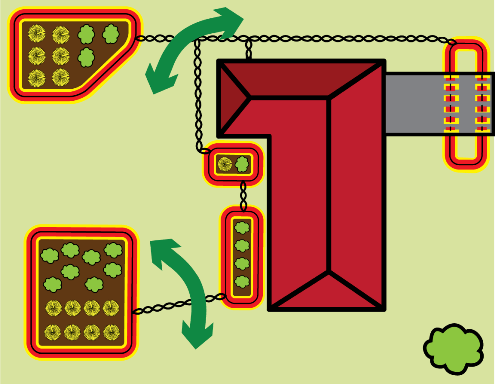 Full Dog Fence

The Full Dog Fence speaks for itself. It's a complete enclosure around your property giving your dog full freedom over the front yard, back yard and everything in between. This is usually best for small to medium size dogs that are more obedient and easier to train than others.

 
SMALL DETAILS REGARDING ELECTRONIC DOG FENCE TRANSMITTER FEATURES...
3 Year Manufacturer's Warranty
With special Surge & Lightning Damage Warranty
SafeLink™ Coded Digital FM Frequency
Will not interfere with other collars.
Signal Range Setting & Indicator
Set a custom signal distance from your wire.
Wire Break Alarm
Tells you if your boundary wire is broken.
Surge Protected Power Plug
Protects your Transmitter from power surges.
Add More Wire
Expandable coverage for any size property.
Cross-Compatibility
Works with all Pet Barrier Receiver Collars
WHY OUR ELECTRONIC DOG FENCE COLLARS ARE TOP OF THE LINE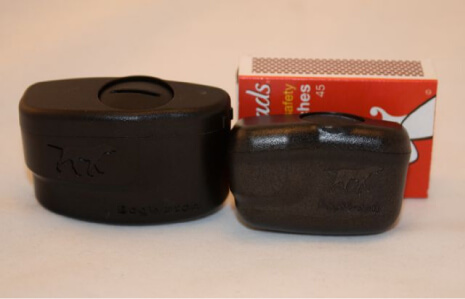 The Dog's Collar is the 'Business End' of the whole system.
It delivers what the dog feels. This feeling acts as a deterrent to stop the dog from escaping.
The Pulse Rate - Reaction time - Adjustable Levels - Detection Aerials - Battery life and Durability of the collar, are crucial to the long term success of any system. And we've got it all covered.
The collar works by reacting to the signal from the boundary wires.
The first 10% of our signal is the Warning zone. The Dog Fence Collar will let off a beeper to warn the dog. If they sit there listening to the beeper (and draining the battery) our collar will react with an 'anti linger' correction and get the dog out of the warning zone. That's why our batteries last up to 2 years and save you money and stops the dog escaping (there are a lot of dogs in the pound with flat batteries in their boundary collars) If your dog does past the warning zone, they enter the correction zone and the collar will give them a correction 'a stim' at the level you set the collar.
If you use the low levels in the collar and follow our training guide you will get instant results, and teach the dog how to react to the beepers and the tingles from the collar. And avoid porch sitting syndrome
Once your dog is trained you can leave the collar on the higher levels they WILL test the signal With our training guide 80% of the training is teaching the dog where they are allowed to roam... the other 20% they work out pretty quick.
Our standard collars which are included in each kit features 5 programmable levels that you can adjust by yourself including a tone-only mode so you can train your dog easily. You have the option to upgrade to our premium collars which have 8 programmable levels including a tone-only mode as well, plus a lifetime manufacturer's warranty whereas the standard collar only has a 3-year manufacturer's warranty. Both warranty terms cover Dog Chews.
Electronic Dog Fence Receiver Collar features for your dog's safety
Manufacturer's Warranty Including Dog Chews (An industry first)
Fully Waterproof & Submersible for added protection
Replaceable Long Life Lithium Battery to save you money.
Anti-Linger – Reminds your dog to move out of the warning area and save battery life.
User Programmable Levels to fit all dog personalities.
FastReact® - 1/8th of a second reaction time.
SafeLink™ Coded Digital FM Frequency – The collar will respond to your own Electronic Dog Fence.
Tri-Aerial System – The signal will not get blocked if the collar is on the side of the neck.
Safety Shutdown – To get your dog out of the correction zone if he gets confused.
Add More Collars – Protect all your dogs!
Cross-Compatibility – Pet Barrier collars are compatible with all Pet Barrier transmitters

BEST DEAL GUARANTEED

FREE TRAINING GUIDE
SHIPPED SAME DAY

7 DAYS A WEEK CUSTOMER SUPPORT

30 DAY TRADE UP GUARANTEE
FUNKY FACTS