Home
> BigLeash Remote Collars
BigLeash Remote Dog Training Collars
BigLeash is a product of DogWatch, both big names in the market for dog training products. BigLeash is proudly Aussie engineered and available globally since 1990. The BigLeash FireFly Remote Dog Trainer is a mid-range remote dog trainer with special FireFly nightlights built in for training your dog in the dark and from a distance. It can be expanded to a 2 dog kit and features a signal range of up to 800m, 15 static levels of stimulation, vibration and beep only modes, In-Touch™ Two-Way Communication so you can call your dog back before he goes out of range and powered by a rechargeable battery for convenience.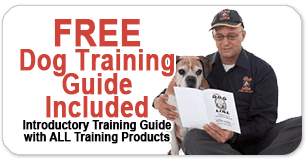 Best Deal Guaranteed

Free Training Guide

Shipped Same Day

'Trade Up' - Trade In...

6 Month Trade In Guarantee
Remote Dog Training Reviews
Training your dog can be hard. PLUS, the stress brought by your dog's unwanted behaviours makes it more difficult. We all love our dogs. We want the best for them - this is a cliche but you know it's true. If you want to improve your relationship with your dog, you gotta learn how to train him… but what's the quickest way possible?

I will only have kind words for the Sport Dog SD400. I believe it is the favourite of many pet owners as well. For one, it has the basics such as a rechargeable battery for the collar and is well-suited for both outdoor and indoor areas. The fine collar is water-resistant and includes back-up battery pack; easy to hear and visible wire alarm system; and of course the compact receiver collar.

MAN really is dog's best friend
Galeforce winds blew a pet dog off Victoria's Brighton Pier into rough seas. The series of images says it all - scroll down after reading her dog's tale and how dog training could've prevented an almost tragedy..

Aussie Buyer Protection
Trouble Free Guarantees
Lowest Price / Best Deal
7 Day Support Line
Proud Aussie Family Business (Since 2003)
Free Dog Training Guide
Supporting Animal Rescue
Have a Question? Prefer to Order by Phone?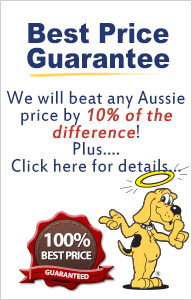 Best Deal Guaranteed

Free Training Guide

Shipped Same Day

14 Days 'Trade Up'

14 Day 'Trade up' Guarantee