A common question for electric dog collars is "will electric dog collars burn my dog's skin?" The answer is no, they will not hurt your dog.
The only way a dog "shock" collar can hurt a dog is if it is improperly fitted or left unhygienic - this does not only apply to Bark Collars but to all other Electronic Dog Collars. Read on to learn how to properly use and clean these dog zap collars... and avoid hurting your own dog.
Can "Shock" Collars Hurt Dogs?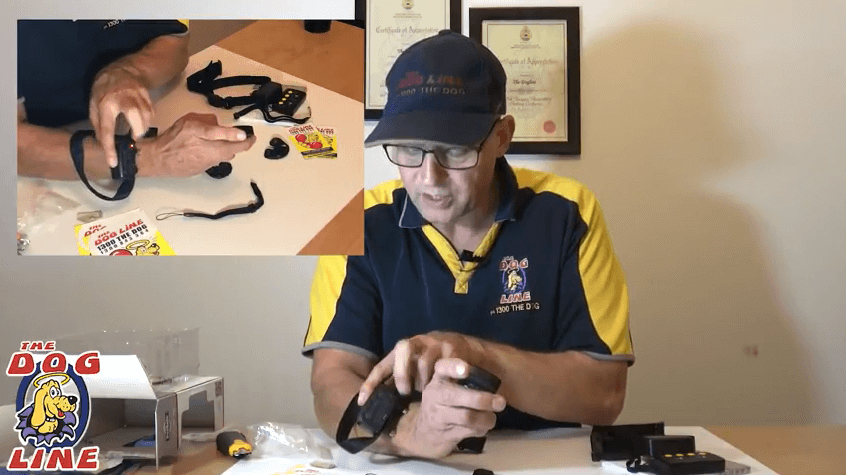 More About Dog "Shock" Collars (Answers for Your Queries):
The electric dog collars or dog "shock" collars that we are all referring to come in different purposes - bark collars, remote dog training collars, and electric dog fence collars.
All of these electronic dog collars have one thing in common - the static stimulation to help you reinforce positive behaviours to your dogs. And NOPE, the static pulses, as correction or stimulation, emitted by electric dog collars cannot possibly hurt your dogs.
This has been proven by the Philips Testing Service on their Relative Energy Comparison of Electronic Devices and Common Sources of Static Impulses. Please see the graph below.
Notice that the common devices we usually use to stimulate our muscles (e.g. Abdominal Energizer) emit a relatively higher amount of energy than these dog "zap" collars. Yet, we fear no burns or some kind of electrocution from these devices.
Now, in case you do not know - humans can tend to get burnt easily by electric energy than dogs. This is because we have thin and oily skin whilst dogs have fur and naturally thick and dry skin.
So, why are there reports from folks claiming that their dog's neck has been burnt by electric dog collars? Well, it's most probably caused by improper ways of using electric dog collars such as incorrect fitting, false practices and lack of good hygiene. Let's talk more about these things.
All our Bark Collars and Electronic Dog Fence Collars come with adjustable collar straps to fit your dog's neck comfortably. A snug fit is required so the contact posts touch the dog's skin and deliver the correction properly. However, this does not mean you should be fitting it tightly so it won't move around the neck.
To fit the collar to your dog properly, it should be loose and have room to move but not too lose that renders the corrections useless. It shouldn't take long to adjust the collar and find the right fit but getting it wrong and leaving it there for hours or even days could potentially become dangerous for your dog's skin. This is the same for humans getting blisters because of uncomfortable shoes or leaving them on for too long.
Follow these easy steps to properly fit the collar on your dog:
• Have the collar turned off before fitting

• Let your dog stand. DON'T fit the collar while your dog is in a sitting position

• Insert a thumb or one finger between your dog's neck and the collar to ensure a snug fit

• Make sure that the three probes are touching your dog's neck

• The pressure should be similar to putting pressure on someone's wrist to feel their pulse

• Let your dog wear the electric dog collar comfortably, for a few minutes

• Check the collar again to ensure a snug and comfortable fit

• Turn the collar on to test it

• Do not forget to regularly check your dog's neck for possible skin irritation
It's undeniable that a few people blindly follow such wrong practices on dog "shock" collars. We aim to educate them properly - especially those who are planning to start using these dog "zap" collars and those who are against it. Let's remove the stigma and be aware of such false practices:
Wrong: Tighten the Collar to Work Properly
This is untrue. First of all, this would be very uncomfortable for the dog if left on for hours.
The proper fit is nice and loose. So, if the collar moves to the side, it can fall back into place on its own.
This does not only allow the collar to give proper corrections but also gives your dog's skin some room to breathe.
Wrong: Electronic Dog Collars Burn the Dog's Skin
This is a bit of a myth and is completely false. All our collars have safety shutdown features that prevent over-corrections. Plus, see the graph above to know the energy output of electric dog collars - clearly incapable of burning a dog's skin.
Wrong: The Corrections are Causing Sores on My Dog's Neck
Rubbing sores are basically irritations being caused by hygiene reasons or an improper fit. Fitting the collar can be compared to when you're touching your wrist to feel your pulse. If you strap the collar tighter than that, it would be uncomfortable and due to friction, it can cause skin irritation.
This has been reported to us only a few times but this is not an injury from the static corrections. This comes from the contact posts being driven into the neck, rubbing a hole into the skin and becoming infected. The infection causes pressure necrosis which is basically dead skin and has a bad smell.
As mentioned, improper fitting can cause irritation which may lead to infection and eventually a trip to the vet. This is a horrible thing that can happen if not taken seriously. Here are some tips I recommend remembering so you and your dog can both benefit from our electronic dog collars.
1. Fit the collar properly – Not too tight and not too loose. Give it some room to move.

2. Check your dog's skin every day for irritation – This will only take a few seconds of your time and will keep your dog happy and healthy.

3. Take the collar off every day – Give your dog's skin some rest.

4. Don't leave the collar on for more than 8 hours – This is actually written in the books and is proper dog hygiene.

5. Clean the Contact Posts – Buy some wet wipes or clean it the probes with dish-washing liquid to get rid of the oil.

6. Wash the collar strap often – The collar is basically clothing that your dog uses. If you wash yours, you should wash his as well and keep him clean.

7. Clean your dog's neck regularly - Cleaning the collars strap is not enough, you should also clean your dog's neck regularly as you check it every day for possible irritation or pressure sores.
Each of our electronic bark collars come with training guides that should help you how to use them properly. If you have any questions, give us a call at 1 300 THE DOG (1 300 843 364).