Dog Bark Collars for Rent - Australia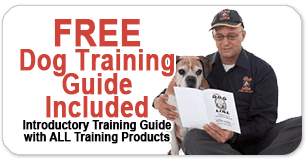 Wondering if a bark collar will work on your dog? Don't want to commit to a purchase yet? Just wanna give it a try and see if it works? RENT a dog bark collar from us.
We offer a NO risk and NO interest on the bark collars that we have for HIRE.
Also, we have the cheapest rental fees among the bark collars in Australia.
Barking collars for dogs are great tools to help you train your dog to only bark at acceptable levels - stopping the nuisance barking.
These dog anti-bark collars that we have for RENT are proven to be safe and reliable - emitting harmless static pulses to deter your dog from excessive barking.

Dog Anti Bark Collars: RENT - TRY - BUY
This rent to buy programme is made easy for people who realise that the anti bark collar helps them really well with their dog's bark control training, then decided to keep the bark collar.
The rental and security deposit fees will be deducted from the actual and total price of the unit. Just pay the remaining balance and the bark collar is yours, to train your dog.
Easy peasy, risk and interest-free.
Take a look at the Bark Collar RENT - TRY - BUY cost breakdown:
RENT - TRY - BUY

Deposit = $48.00
2 weeks rent = $38.00
17 days (3 Extra to train)
Total = $86.00
(postage $9.90 = $95.90)

Balance to pay if purchasing = $62.00
We Deduct the deposit and the Rent.
Deposit is refunded if returned...
OR - convert to another product
---
Here for you and your dog,
Colin Seal

Best Deal Guaranteed

Free Training Guide

Shipped Same Day

'Trade Up' - Trade In...

6 Month Trade In Guarantee
Barking Dog Reviews
Nuisance barking is one of the major dog related problems that we face as dog-owners. A dog constantly barking at unnecessary things and situations often disrupts the peace and quiet...

A common question for electric dog collars is "will electric dog collars burn my dog's skin?" The answer is no, they will not hurt your dog.
The only way a dog "shock" collar can hurt a dog is, if it is improperly fitted or left unhygienic - this does not only apply to Bark Collars but to all other Electronic Dog Collars. Read on to learn how to properly use and clean these dog zap collars... and avoid hurting your own dog.

Completely stopping your dog to bark is unrealistic. Dogs bark to communicate. However, when it comes to excessive barking, dog-owners have to take it up a notch and resolve the barking problem to keep the peace and quiet in the house, especially in the neighbourhood. So, understanding why a dog is barking is important in solving the nuisance barking. Read on to become an expert of the canine language and be able to decode your dog's bark sound.