Home
> PetSafe Bark Control Collars
PetSafe Dog Bark Collars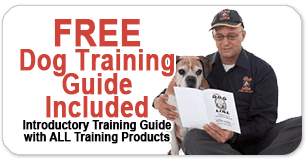 PetSafe has an extensive range of Bark Control Collars to suit any type of dog temperament and size. They are one of the only brands in the world that provides Anti Bark Collars for dogs weighing 4kgs.

PetSafe's Bark Control Collars are some of the most advanced in the market. Perfect Bark Technology is one of the special features included in some of our available Bark Collars which ensures more accurate detection and delivery of stimulation. PetSafe's Bark Control Collars are built for safety and won't physically hurt your dog even on the highest level.

Depending on your dog's temperament and size, we have several options under each type of Bark Control Solution naming Static, Citronella Spray, Ultrasonic and Vibration.
Barking is not a bad thing. PetSafe Bark Control Collars are not designed to stop your dog barking completely but limit it to a level that will not get you a complaint from the neighbours and a visit from the rangers. The end result should still be enough for your dog to bark at intruders or during emergencies. Their instinct will take over and will ignore the stimulations delivered by the Anti-Bark Collar.

Nuisance Barking is what we want to stop and with PetSafe's diverse selection of Bark Control Solutions and our help, rest assured there's always a Bark Control Collar that's suited for your dog and his unique personality.
Which type of Dog Bark Collar do I need?
PetSafe has 4 main types of Bark Control Collars with a range of selections under each type to suit different dog sizes and temperament. Eliminating nuisance barking or at least toning it down to a tolerable level depends on the effectiveness of the Dog Bark Collar you choose. We have written extensive product descriptions for each and explained all the features for you and made it simple.
PetSafe Static Bark Control Collars
Static Dog Bark Collars uses static electricity to distract your dog from barking. It can be compared to small pinch that will never hurt your dog but is uncomfortable and distracting enough to train your dog to cut down nuisance barking. It delivers a static correction whenever it detects your dog barking.

Perfect Bark Technology™ is one of the patented features in some of these collars which combines sound and vibration detection coming from your dog for more accurate detections which makes it safer. Static Bark Control Collars is one of the most effective types in the market.
PetSafe Citronella Spray Bark Collars
Citronella Spray Bark Collars from PetSafe uses Citronella to distract your dog whenever they bark. The smell, the sound and the mist it creates is enough to stop your dogs from continuously barking for no reason. This solution is a bit softer than Static but depending on your dog's temperament and personality, Citronella Spray Bark Collars may be just as effective.

The Citronella mist is completely harmless and non-toxic. Your dog will be able to figure out quickly that barking excessively, triggers the spray.
PetSafe Ultrasonic Bark Control
Ultrasonic Bark Control is an even softer solution compared to Citronella and Static. This relies on a high pitch ultrasonic sound that is annoying to your dog as a distraction whenever they bark. The sound is inaudible to humans so keeping it in the house is completely fine.

PetSafe offers 2 main types of Ultrasonic Bark Control units; Stationary Ultrasonic Bark Control and an Ultrasonic Bark Control Collar that you strap on to your dog. This type of Dog Bark Control is also effective when you want to stop your neighbour's dog from barking excessively.
PetSafe Vibration Anti Dog Bark Collars
The PetSafe Vibration Bark Control stimulation utilises low frequency vibration that the dog feels on the underside of the neck. Some of the advanced Bark Collar Kits we offer feature a combination of Static and Vibration and can be used once your dog starts to learn to stop barking with Static Stimulation. Vibration can also be used as a first choice depending on your dog's temperament.
If you're still unsure of your decision, call our 7 Day Helpline at 1300 THE DOG (1300 843 364).

Best Deal Guaranteed

Free Training Guide

Shipped Same Day

'Trade Up' - Trade In...

6 Month Trade In Guarantee
Dog Bark Collar Reviews
Tilly here is such a sweet big girl, but she goes out of control when she sees pigeons flying around their yard and neighbours passing by. No one can really stop her specially when she's alone. So today, I visited her and I brought one of the most effective bark control collars available in Australia.

Petsafe is one of the leading manufacturer of high quality and effective bark control collars. Having different Electric Bark Collars you can find the perfect one for your need. They are the only brand in the world that made and effective and safe Anti Bark Collars for dogs weighing 4kgs.

Simba needs to calm down and reduce the barking. The PetSafe Anti Barking Collar for Small Dogs teaches Simba Correct Barking habits - before this she was like a pack of angry wolves..

Aussie Buyer Protection
Trouble Free Guarantees
Lowest Price / Best Deal
7 Day Support Line
Proud Aussie Family Business (Since 2003)
Free Dog Training Guide
Supporting Animal Rescue
Have a Question? Prefer to Order by Phone?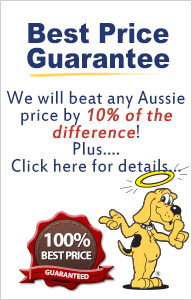 Best Deal Guaranteed

Free Training Guide

Shipped Same Day

14 Days 'Trade Up'

14 Day 'Trade up' Guarantee