Home
> Dog Barking Collars
Best Bark Collar for Your Dog
How to find the Right Bark Collar for Your Dog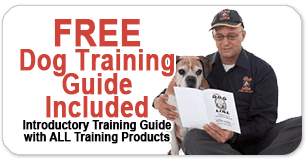 Dog Bark Collars - How we safely and easily retrain your dog's barking - get results in less than 10min
This is where it gets interesting - How do you allow the good barking and STOP the nuisance barking? Remember, not all barking is the same. And...
Not only do dogs vary, in breed, size, age and the environment they live in - they also have their own personalities, temperaments and reason for barking.

- Stop Neighbours Complaining
- Prevent unwanted visits from Shire Rangers.
- Give you a good nights sleep
- Help you become 'The Good Guy' in training your dog to bark Appropriately...

and that is what it is all about, Appropriate levels of barking.

Our safe anti bark collars do the job for you... Follow our bonus training guide and it will assist you to teach your dog Long Lasting Good Barking habits. Just click on the tab to see your choice of Anti Bark Collars.

Citronella bark collars, electric dog bark collars and Sonic barking dog collars are three types of collars for barking dogs that you can choose from depending on your needs and preferences.
What to Do with Excessive Dog Barking
Each dog has a unique personality and all dogs bark for different reasons. Barking dog collar for small dogs can help stop your dog's annoying barking. Call 1300-843364 to get real expert advice. The Dog Line offers good quality anti bark collar for small dogs and large dogs.Many dog bark collars on our products have reviews to help you decide which type of barking collar suits your needs. A barking dog can not only be extremely annoying but it can also raise a person's distress level significantly so stop your dogs from barking excessively by choosing any of The Dog Line's barking collars here.
We don't want to stop a dog barking completely... the main objective is to train the dog to bark when it is appropriate and to not worry about barking at "Normal neighbourhood activity". To do this... you need to be consistent and persistent. Plus.... remember, it is no good correcting the dog at very high levels, when doing the anti bark training, this could have bad effects on your dog's personality. ***Short - instant - consistent*** dog barking training messages are required. How do we achieve this?
Barking Dog Collar for Small Dogs
An barking dog collar for small dogs work on the principle of stopping a dog from barking if it's already excessive and annoying. In other words, the anti barking device dog anti bark collar stops your dog in making excessive noise by activating a stimulus to stop him or her from doing so. The deterrent comes in shock, a vibration or a spray depending on the type of barking dog collar you use.
Barking Collars for Dog
Start training your dogs to avoid excessive barking. Use The Dog Line's Bark Collar for Dogs ranging from barking dog training collar, Innotek Citronella spray no bark collar, and Petsafe Ultra Sonic bark control collar that all offer levels of deterrent to the dog when it barks.
Want to Try Barking Dog Collars Without Risk and Commitment?
Rent a barking dog collar here first then decide later if you want to buy it without any extra cost.
Get FREE advice on controlling dog barking and dog training! Call now - 1300 843 364
Here for you and your dog,
Colin Seal

Best Deal Guaranteed

Free Training Guide

Shipped Same Day

'Trade Up' - Trade In...

6 Month Trade In Guarantee
Barking Dog Reviews
Tilly here is such a sweet big girl, but she goes out of control when she sees pigeons flying around their yard and neighbours passing by. No one can really stop her specially when she's alone. So today, I visited her and I brought one of the most effective bark control collars available in Australia.

Petsafe is one of the leading manufacturer of high quality and effective bark control collars. Having different Electric Bark Collars you can find the perfect one for your need. They are the only brand in the world that made and effective and safe Anti Bark Collars for dogs weighing 4kgs.

Simba needs to calm down and reduce the barking. The PetSafe Anti Barking Collar for Small Dogs teaches Simba Correct Barking habits - before this she was like a pack of angry wolves..

Aussie Buyer Protection
Trouble Free Guarantees
Lowest Price / Best Deal
7 Day Support Line
Proud Aussie Family Business (Since 2003)
Free Dog Training Guide
Supporting Animal Rescue
Have a Question? Prefer to Order by Phone?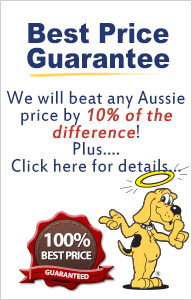 Best Deal Guaranteed

Free Training Guide

Shipped Same Day

14 Days 'Trade Up'

14 Day 'Trade up' Guarantee