Rechargeable Citronella Dog Bark Collar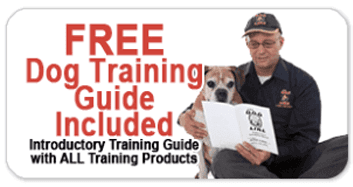 Are your Dogs going Crazy with Loud and Annoying Barking? A few Whimpers here and there are Fine… But when they Keep You Up All Night, It's Time to Stop their Yapping.

If You're Scared of Using Electronic or Vibration Collars, Here's a New and Effective Way to Stop Them from Being So Noisy.

The Citronella Bark Collar uses a Natural Essential Oil that is Eco-Friendly. It's safe for you and your Dog Whenever your Dog Barks, the Citronella Bark Collar will Spray Citronella on your Dog for a Harmless yet Successful Correction.

What's GREAT about the Citronella Bark Collar?
KEY FEATURES
1 Year Manufacturer's Warranty
Weather Resistant - Not Submersible
No Zaps - Adjustable Spray Strength for Different Dog Personalities
Best for Dogs Weighing at least 3.6kg
Bark Sound Activated
Uses Safe Citronella Essence Oil
Rechargeable Collar
LED Power Indicator - Red Light Flashes when Low Battery
Over 40 Correctional Sprays
WHAT COMES IN THE RECEIVER COLLAR KIT?
Rechargeable Citronella Bark Control Collar
USB Charging Cable
Adjustable Nylon Strap
1x Citronella Spray Canister
Owner's Manual
Step by Step Training Guide
| | |
| --- | --- |
| Correction Modes | Spray |
| Activation Mode | Microphone |
| Correction Levels | No |
| Weather Resistant | Yes but Do Not Soak |
| Dog Size | 3.6kg and Up |
| External Controls | Yes |
| Battery | Rechargeable |
| Battery Status Indicator | Yes |
More About the Rechargeable Citronella Dog Bark Collar
CHANGEABLE LEVELS OF CITRONELLA SPRAY
This Rechargeable Spray Bark Control Collar has adjustable citronella spray levels – WEAK and STRONG. Just one switch of the button, you can select a suitable level on the temperament of your dog. The red light indicating that the spray level is STRONG and if in Green light indicates the level is WEAK.

LI-ON BATTERY - RECHARGEABLE
To help reduce the environmental pollution from the battery waste, the Rechargeable Bark Control Collar Spray is powered with Li-Ion rechargeable. Simply connect your Micro USB cable to a standard phone charging adaptor or a computer's Micro USB port and you can use it for another hour to train your dog.

LIGHT STATUS INDICATOR - RED AND GREEN COLOURED BULBS
The flashing lights of Red and Green bulbs will tell you that you need to charge the battery and how strong or weak the bark collar sprays in training your dog. Consistent training is a must for a successful result in using this Rechargeable Spray Bark Control Collar.

ESSENTIAL CITRONELLA OIL
Citronella Essence Oil is CFC-Free that is clinically proven harmless for both dogs and to people is used in the Rechargeable Dog Bark Collar Spray. The canister can take a full capacity of sprays up to 40 times.

BARK COLLAR - LONGER SERVICE LIFE
This Rechargeable Spray Bark Collar has a longer battery service life than any other collars in the market because the power supply uses 3.1V to 4.2V for the Idle current of 240uA and with spray current of 10-25mA.
Rechargeable Citronella Bark Collar Manual
Note:
This product is best suited for dogs above 3.6klgs.
This product should never be used on people that can violate the laws
Please take the product and turn it off before playing with your dogs.
Avoid long time usage of this barking stop device

Warning:
This is not a toy so keep it out from the reach of your children
Never try to fix the device by yourselves or the warranty will be voided
Do not place the device and the natural Citronella canister near hot or high-temperature places.
The manufacture is not responsible for any loss or improper usage of this product

WHAT'S INSIDE THE BOX?
Rechargeable Bark Collar
Cable for USB Charging
Citronella Oil Spray Canister
Owner's Manual

BATTERY AND CHARGING LIGHT INDICATORS:
This bark collar is powered by a Lithium-Ion battery that can be recharged several times for extensive use. Simply use the included USB Charging Cable to recharge the bark collar either in the USB port of your computers or cellphones.

Red light indicates that battery is low and needs to be charged.
Green light indicates the battery is full and is ready to use.

FEATURES:
The unit of Rechargeable Citronella Bark Control Collar saves battery power compared to other brands and models. It is fully rechargeable to promote cleaner environment from battery waste.
The Citronella Spray Strength Level is changeable. Using the Setting Switch indicated in the Description, you may adjust the strength level depending on your dog's temperament. The factory setting is set to Weak. And you select Strong as well on the bark control collar.
The Citronella used in this bark collar is from Citronella Essence Oil that is CFC-free which is safe for humans and dogs. The canister weighs of 85g.
In no time, your dog will be able to learn how the Spray Bark Collar works on his barking problem. You can expect short term training for your dog.
The Rechargeable Citronella Spray Bark Collar full capacity of the spray for up to 40 times.
Encouraging the dog for the good behavior by praising after the dog stops barking when the bark collar activates will obtain long term results from the dog owners.

APPROPRIATE CARE AND USAGE OF BARK CONTROL UNIT
It is the dog owner's job to calm the dog and guide it throughout the training process because some dogs may find the Citronella Spray Bark Collar to be an unwelcomed accessory and may get perplexed or afraid when the citronella spray activates on them. So the dog can get used to it quickly and provide good results.
The product is best suited for dogs over 3.6kg in weight. Use it only for the purposes described in the owner's manual of the Rechargeable Spray Bark Collar.
Be reminded that the dog's skin may be prone to infections or damage if the bark collar is kept on your dog for longer time. Avoiding this can be done with this following:
a.) Frequently check if the dog is developing a bruise on the neck or skin around the bark collar.
b.) It is always best to monitor your dog for about 1 to 2 days when using this bark collar on your dog.
Right fitting of the bark collar strap is important. Make sure that the bark collar is strapped not too tight and not too loose around the neck of your dog. A finger should be able to fit between the collar and the neck to confirm that it is a proper fit.
Wash the dog's neck at least once a week.
Never attempt to disassemble or fix the bark collar yourself. The warranty will be voided if proven.
If your dog resists or responds to it aggressively, stop using the bark collar immediately.
It is highly recommendable that this rechargeable bark spray collar is used only for dogs that are over 6 months of age and weighs over 3.6kg.
Never use this dog bark spray collar for 12 hours straight every day.

HOW TO REFILL THE BARK COLLAR WITH CITRONELLA
By pushing the valve with a blunt tool or a screwdriver, it will drain off the excess air from the tank. Make sure to Turn off the Bark Collar, and position the refill canister downwards and keep it vertical. Make sure to push the canister down on the valve for 15 seconds.

SNUG FITTING GUIDE FOR THE BARK COLLAR STRAP
In adjusting the rechargeable bark collar strap to snugly fit on your dog. Cut off the excess strap and burn the end to keep the bark collar strap from getting undone.

Before putting it on the dog, attach the Bark Collar Unit on the collar strap and make sure that the nozzle of the bark collar should be pointing towards the front of the dog's nose. A finger must be able to fit between the collar strap and the neck of the dog for a good fit. An improper fit will prevent the collar from being effective.

It is highly recommended to trim the fur around the neck area if your dog has long hair, it consistently ensuring that none if it is blocking the citronella spray whenever the bark collar activates.
Accessories
AU $22.99
RRP AU $29.05
Similar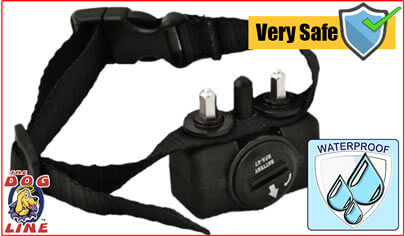 AU $148
RRP AU $199
AU $149
RRP AU $180.59
AU $139
RRP AU $182.74
Price Match
We'll Beat any Aussie Competitor's Price!
Here at The Dog Line, we guarantee that our prices either match the prices of competitor's or beat them. We also offer a lot of other Reasons to Buy besides a price match guarantee.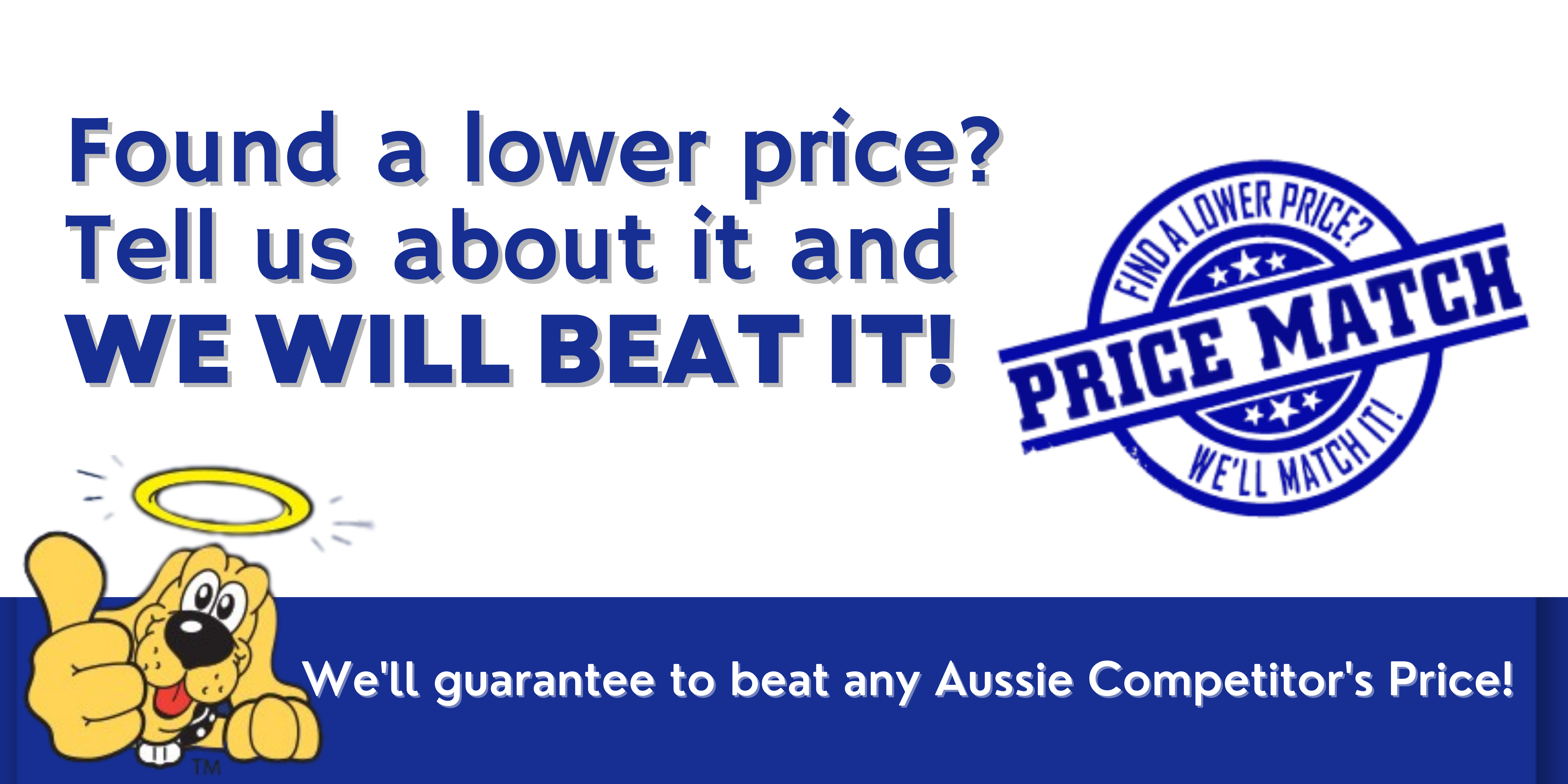 If you see an Australian competitor having lower prices than us, simply fill in the form below with all the details and we'll beat their price! On top of that, we will give you an *exclusive 10% discount of the difference.
| | | |
| --- | --- | --- |
| Sample | Calculation | |
| Our Price | = | $130 |
| Other Price | = | $80 |
| Difference | = | $50 |
| Discount | 10% of $50 = | $5 |
| Final Price for You | = | $75 |
To make the deal even sweeter for you, we'll also take into consideration the postage on the final price of the item!
Fill in the form below and we'll contact you for the price match.