Home
> Dangerous, Menacing and Restricted Breed Dog Signs
Approved Dangerous Dog Signs in Australia
We've discussed some of the most important requirements in the legislation of all Australian states. We want you to be aware that most shires will require you to put up at least 1 Dangerous, Menacing or Restricted Breed Dog Sign either on the actual enclosure of the dog and/or on the entrance or access point of your property.

We've compiled a list of Dangerous Dog Signs that are authorized for use on properties with Dangerous Dogs.

Click your state and learn specific information about the Dangerous Dog Act.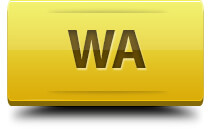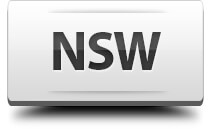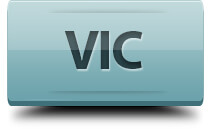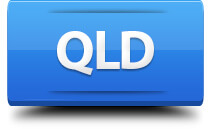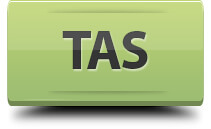 AU $30.00

Save $12.00

AU $41.00

Save $4.00

AU $59.00

Save $6.00

AU $30.00

Save $8.00

AU $39.00

Save $8.00

AU $39.00

Save $8.00

AU $39.00

Save $8.00

AU $41.00

Save $5.00

The Western Australian Dog Act 1976 demands strict requirements for dog owners to comply to. The act requires you to place one dog sign at each entrance to the premises where a dangerous dog is being kept. Our Dangerous Dog Sign for WA complies with the following specifications:

Must measure 200 x 300mm
Must measure 200 x 300mm
Made of durable material
Must have the text "DANGEROUS DOG" in capital letters measuring 20mm high.
Must have the text "DANGEROUS DOG" in capital letters measuring 20mm high.
Must have a red circle measuring 160mm in diameter containing a picture depicting a dangerous dog measuring 100m in height

Dangerous Dog Sign for NSW New South Wales

The Companion Animals Regulation Act 2008 in New South Wales requires owners to put up approved warning signs on your property if you have a dangerous dog. The sign must comply with the following:

Made of Durable Material
Measures 400mm x 400mm
Must have the text "Warning Dangerous Dog" in any case and must measure 50mm high by 10mm wide.

Dangerous and Restricted Dog Sign for VIC Victoria

Victoria requires two separate dog signs depending on what declaration you have on your dog. The Domestic Animals regulation 2016 requires owners with Dangerous or Restricted dogs to put up the appropriate signs on all entrances to the premises where the dangerous or restricted dog is being kept.

Dangerous Dog Sign for VIC

The sign must measure 400mm x 400m, it must be similar to the image here, at least one colour must be reflective for visibility in the dark and it must be made of durable metal.

Restricted Dog Sign for VIC

Measures 100mm x 300mm rectangle
Must contain at least 1 reflective colour
Must have the text "Restricted Breed Dog on Premises"
Must use a font size of 72 point, in Black and in Bold
Must use Times Roman font
Must have a 3 point black border
Must be made of durable material
Similar to the image here

Dangerous, Menacing and Restricted Dog Signs for QLD Queensland

Queensland has 3 separate dog signs of similar design for Dangerous Dogs, Menacing Dogs and Restricted Breed Dogs. The Animals Management (Cats & Dogs) Act 2008, demands owners to put up the appropriate signs on all entrances to the premises where the dog is kept and it must comply with the following specifications:

Must measure 360 x 260mm
Must measure 360 x 260mm
Must have a yellow background and black border
Must contain the words "BEWARE – DANGEROUS DOG", "BEWARE – MENACING DOG" or "BEWARE – RESTRICTED DOG" measuring 50mm in height
Must contain the words "declared under the Animal Management (Cats & Dogs) Act 2008, chapter 4" measuring 15mm in height

Dangerous and Restricted Dog Signs in Tasmania

The Dog Control Act 2000 of Tasmania, requires all dog owners with declared dangerous dogs and restricted breed dogs to put up the appropriate warning sign on all entrances to the premises where the dog is kept as well as on the door/gate of the actual enclosure. This is to sufficiently alert the public of danger if they decide to enter. The Dangerous Dog Sign or Restricted Breed Dog Sign must comply with the following specifications:

Measures 400mm x 400mm
Must contain the text "Dangerous Dog or Restricted Breed Dog"
At least 1 colour must be reflective
Made of durable metal
Made of durable metal

Aussie Buyer Protection

Trouble Free Guarantees
Lowest Price / Best Deal
7 Day Support Line
Proud Aussie Family Business (Since 2003)
Free Dog Training Guide
Supporting Animal Rescue

Have a Question? Prefer to Order by Phone?

Best Deal Guaranteed

Free Training Guide

Shipped Same Day

14 Days 'Trade Up'

14 Day 'Trade up' Guarantee