Remote Training Large Dogs
Remote dog training collar for large dogs are for working further afield in a working or sporting environment. Generally the distances are greater than a remote training collar for small dogs click here for small dog remote training collar.
The Big Leash large dog remote training collar supports up to 800m using a Coded digital FM radio frequency. Click to view Big Leash Large Dog Remote Trainer. This ensures you don't get a distance drop due to signal interference from other frequencies. This big dog remote training collar has a longer battery life for sporting and longer term field work.
Buy or Rent a big dog training collar without any extra cost to stop dogs digging in the garden, jumping the fence or control your dog's unnecessary barking.
Get FREE dog training advice from our expert dog trainers. Call here - 1300 843 364
Here for you and your dog,
Colin Seal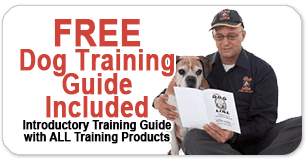 Best Deal Guaranteed

Free Training Guide

Shipped Same Day

'Trade Up' - Trade In...

6 Month Trade In Guarantee
Large Dogs Remote Training Collar Reviews
Responding to a recall is indeed one of the crucial safety measures a dog needs to learn. However, it can be difficult.

Training your new puppy can be challenging but if you want to raise a good dog, it is important that you spend time and effort on training your pup and prevent difficult dog problems in the future.

Properly introducing a new dog into your home is as important as socialising that same dog into the household and even outside the family circle - this can be more challenging than socialising a puppy.