SportDOG Remote Training Collar – SD-425X for Big Dogs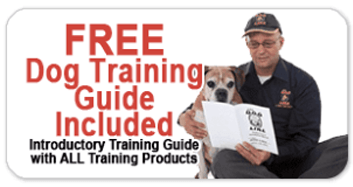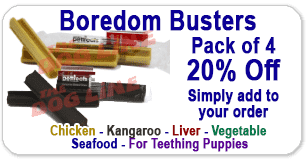 The SportDOG SportTrainer® Remote Trainer – SD-425X is a short-range sport or working dog remote training kit. It offers 21 levels of Medium to Low stimulations at both Nick or momentary and continuous stimulations. It can reach a distance of up to 450m with 3 dogs at the same time with extra receiver collars.

Both receiver collar and remote transmitter are protected with DryTEK Technology so it's completely waterproof and submersible which lets you train around the beach or in the rain without worrying about water damage.
This kit is best for Small to Large dogs and even has Tone and Vibration stimulation if your dog has been fully trained and is able to respond to the tone or vibration only or when your dog is a bit timid and needs a softer break-in before moving on to the static stimulations. Both receiver collar and remote transmitter feature quick charging capability so you can use them both for 40-60 hours and charge for only 2 hours.

What's GREAT about the SportDOG Training Collar?
KEY FEATURES
2 Year Manufacturer's Warranty
For Small to Extra Large Dogs
Fully Waterproof and Submersible Receiver Collar and Remote Transmitter – DryTEK Technology
Up to 450m Signal Range
Up to 3 Dogs Simultaneously (With Extra Receiver Collars)
Features 21 Stimulation Levels (Nick and Continuous) and 2 Stimulation Ranges
Features Tone & Vibration Stimulations
Rechargeable Receiver Collar an Remote Transmitter
Quick Recharge Capability – 2 Hour Charge for 40-60 Hours of Use
Low Battery indicator on both Receiver Collar and Remote Transmitter
WHAT'S IN THE SPORTDOG KIT?
SportDOG SD-425X Receiver Collar
Adjustable Collar Strap
SportDOG SD-425X Remote Transmitter
Charging Kit
Lanyard
Test Light Tool
Contact Probes to Suit your Dog
Owner's Manual
Step by Step Training Guide
| | |
| --- | --- |
| Model | SD-425X |
| Correction Method | 21 Levels of Static, Tone and Vibration |
| Waterproof | Yes - Remote and Collar |
| Dog Size | Small to Extra Large |
| Strap Size | Up to 60cm |
| Multiple Dogs | Yes - Up to 3 |
| Battery Status Indicator | Yes |
2 YEAR MANUFACTURER'S WARRANTY
Australian distributor 2 year warranty - directed to The Dog Line for easy and fast results.

FULLY WATERPROOF 'DRYTEK' – BOTH COLLAR AND REMOTE
With the protection of DryTEK Technology, both SportDOG SD-425X remote transmitter and receiver collar are completely waterproof and submersible. At the beach or on long camping trips.


21 LEVELS OF STATIC CORRECTION
With only minimal movement of the dial and push button, you can easily deliver a static correction from 1 - 21 levels for stubborn dogs on recall.
VIBRATION PAGER - AUDIBLE TONE - 7 LEVELS INCLUDING SNICK AND CONSTANT
Value for your money combined with long-lasting durability and a great warranty. The SportDOG SD-425x Remote Dog Collar is the recent upgrade to add the vibration pager a fast charge battery and longer distance.

7 STIMULATION LEVELS, 2 RANGES, 2 MODES, TONE AND VIBRATION
Snick (Momentary) or Constant stim with a safety cut-out feature. Including a Tone Only or Vibration Pager mode for dogs that are new to the equipment or have been trained well enough to respond correctly.

QUICK CHARGE – 2 HOURS TO CHARGE – UP TO 60 HOURS OF USE
The SportDOG SD-425X is equipped with a high-quality Li-Ion battery that can be quick charged to full capacity in only 2 hours with up to 60hours of use.

ADD-A-DOG – TRAIN UP TO 3 DOGS SIMULTANEOUSLY – ONE BUTTON FOR EACH
SportDOG keeps multiple trained dogs in mind when they design their training equipment. The SD-425X Remote dog training collar is capable of training up to 3 dogs simultaneously. (Extra receiver collar sold separately) including either tone or vibration options.

MID-RANGE SPORTDOG TRAINER – UP TO 450M
The SportDOG SD-425X is designed for mid-range sporting or as a working dog training collar. Great in the field and train your dog to herd sheep.

Accessories
FREE HANDHELD ULTRASONIC DOG REPELLER
The Hand Held Ultrasonic Dog Repeller is not just a dog repeller but was also made as a great alternative training tool.
A beep sound button was reinforced in this device to get a dog's attention similar to a dog clicker. You can effectively train your dog about good behaviours by associating the beep sound with rewards and treats. This is a great 2-in-1 tool for warding off dogs and dog training.
3 FREQUENCY CONTROL OPTIONS
This Handheld Ultrasonic Dog Repeller has 3 different sound wave modes: Stable and Continues Sound waves, Undulating Sound waves and Irregular Frequency Sound waves.
LONGER RANGE FOR ADDED PROTECTION
Either you see a dog running toward you or you know a dog staying where you are going you can use the Ultrasonic Dog Repeller to have them go away. With its extended range of up to 5 metres, this tool will make you feel safe because you can use it from a distance.
SAFE AND HARMLESS TO PETS AND HUMANS
The Device emits safe and harmless ultrasonic sound that is harmless and safe for animals as well as humans. It is only audible to animals, so you can not hear anything, but just watch as it works its power!
AU $254.99
RRP AU $271.96
AU $47
RRP AU $56.00
AU $18
RRP AU $30.00
Price Match
We'll Beat any Aussie Competitor's Price!
Here at The Dog Line, we guarantee that our prices either match the prices of competitor's or beat them. We also offer a lot of other Reasons to Buy besides a price match guarantee.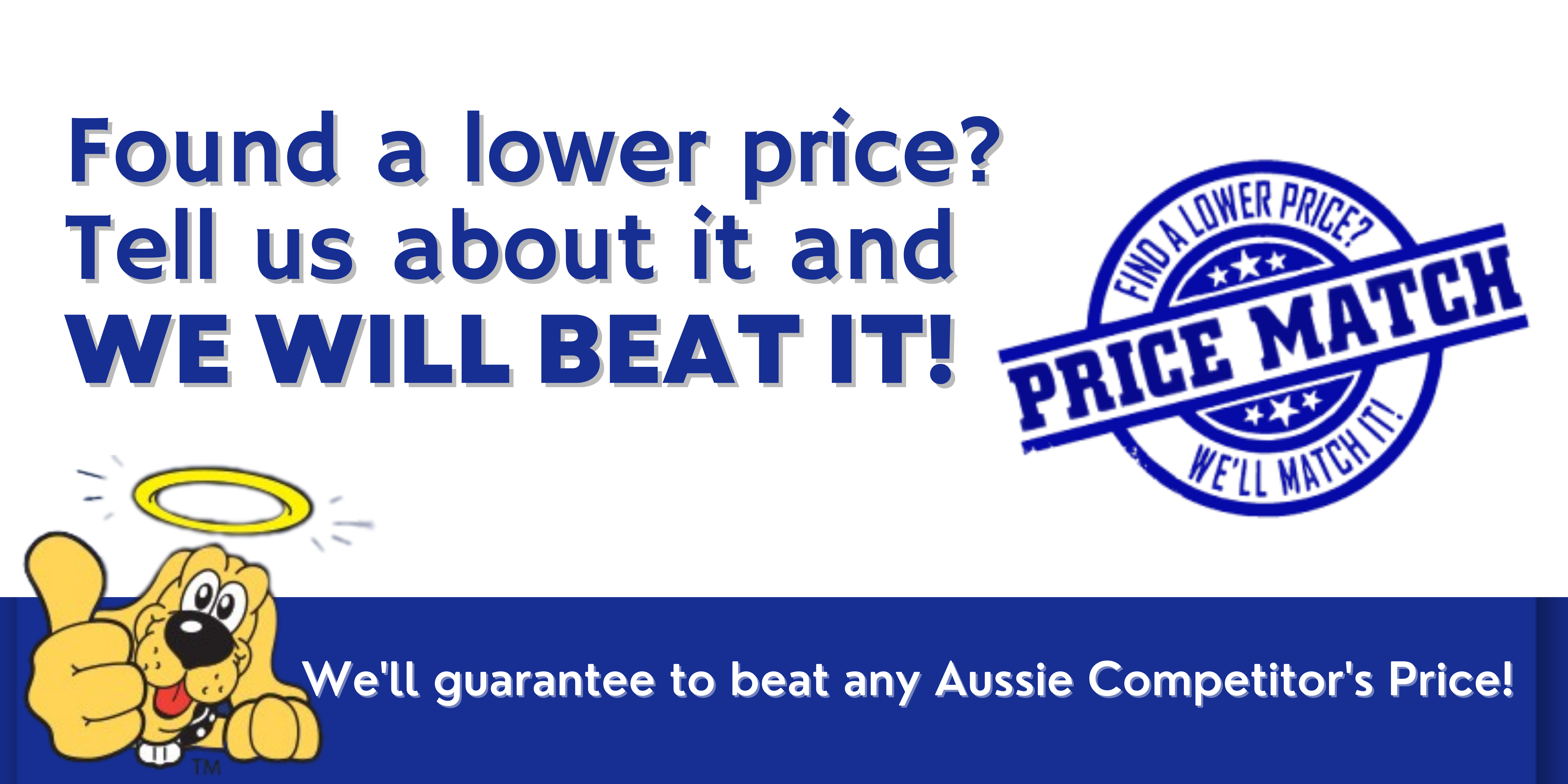 If you see an Australian competitor having lower prices than us, simply fill in the form below with all the details and we'll beat their price! On top of that, we will give you an *exclusive 10% discount of the difference.
| | | |
| --- | --- | --- |
| Sample | Calculation | |
| Our Price | = | $130 |
| Other Price | = | $80 |
| Difference | = | $50 |
| Discount | 10% of $50 = | $5 |
| Final Price for You | = | $75 |
To make the deal even sweeter for you, we'll also take into consideration the postage on the final price of the item!
Fill in the form below and we'll contact you for the price match.