DogWatch Leash Trainer SW-5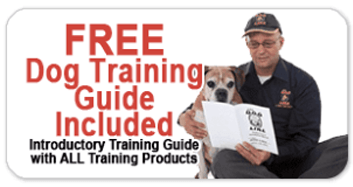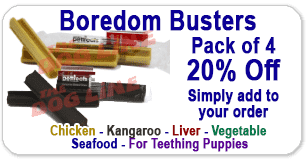 Say goodbye to tugging and pulling when walking your dog. Train your dog on how to behave when walking and get rid of all the unnecessary pulling on the leash.

The DogWatch SideWalker SW-5 Leash Trainer is a collar that gives your dog static or vibration stimulation whenever they apply pressure to the lead. With the help of smart digital software and unique pressure sensors, the collar can accurately identify and deliver stimulation that will be effective for your dog's training.

The DogWatch SideWalker SW-5 is completely waterproof and features 5 adjustable settings with Static and Vibration Stimulation. It's a far safer choice compared to choke and prong collars and uses a rechargeable lithium-ion battery for your convenience.

What's GREAT about the DogWatch Leash Trainer?
FEATURES
1 Year Manufacturer's Warranty
Waterproof Casing – For Safety
5 Adjustable Settings – Static & Vibration
Smart Digital Software – Accurate Corrections
Unique Pressure Sensor – Pressure Detection
Safe & Effective VS Choke or Prong Collars
Lithium-Ion Rechargeable Battery
LED Battery Status Indicator
WHAT'S IN THE KIT?
DogWatch SideWalker Leash Trainer
Adjustable Collar Strap
Battery Charger
Multi-Tool and Test Light
Short Probes for Short Haired Dogs and Long Probes for Long Haired Dogs
Detailing the Features of the DogWatch Leash Trainer

1 YEAR MANUFACTURER'S WARRANTY
The DogWatch SideWalker Leash Trainer SW-5 Dog Walker is covered by a manufacturer's warranty for 1 year in Australia.

WATERPROOF ELECTRIC LEASH TRAINER
With a waterproof outer casing, the DogWatch SW-5 Dog Leash Trainer is safe from the rain or from puddles of water if you forget to take it off after a walk in the park.

5 ADJUSTABLE SETTINGS - STATIC & VIBRATION
With 5 Modes, you are sure to stop your dog from dragging you every time you take him out for a walk. Choose from levels 1-3 or P for progressive automatic levels where the correction starts from a vibration stimulation then automatically increases from 1-3 as your dog keeps tugging.

Lastly, you can also set the setting to Vibration only if your dog has been fully trained or is still being trained what the corrections mean.

SMART DIGITAL SOFTWARE - ACCURATE CORRECTIONS
Multiple microprocessors and sensors enable this dog leash trainer to intelligently determine when to deliver corrections while walking. The digital software in the DogWatch SideWalker SW-5 delivers accurate corrections and will help train your dog to walk without pulling you to the street.

UNIQUE PRESSURE SENSOR - PRESSURE DETECTION
The DogWatch SideWalker Dog Leash Trainer detects pulls and tugs from your dog with a unique patented pressure sensor below the collar strap. With some training, your dog will be walking beside you in no time and not drag you across the street whenever you go out for a walk.

SAFE & EFFECTIVE VS CHOKE OR PRONG COLLARS
Unlike Choke and Prong Collars, the DogWatch SideWalker SW-5 Leash Trainer does not hurt your dog physically. You can select low levels and gradually increase or put it on automatic to let it train your dog.

The static pulses are completely safe and you can also set the collar to vibration only.

LI-ION RECHARGEABLE BATTERY
The Lithium-Ion battery the DogWatch SideWalker uses is completely rechargeable. A single full charge typically lasts for several days depending on the frequency of use and your dog's training level.

It is recommended to charge the unit for 3-4 hours before first use.

LED BATTERY STATUS INDICATOR
The LED battery status indicator light lets you know when you're fully charged or when you're battery is low. It also blinks while charging and lets you know when it's fully charged.