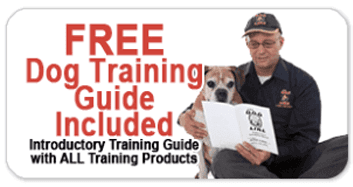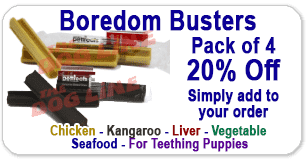 The SportDOG Dog Fence and Train Add-A-Dog Extra Receiver Collar is designed to be used with the SportDOG Contain and Train SDF-CT-22 system. It has 3 Operation Modes for The SportDog SDF-CT-22 Receiver Collar. Contain and Train Receiver Collar - Containment Only - Remote Training Only - Containment AND Remote Training Collar at the same time.
So the system will respond to both the Dog Fence at the same time as the Remote corrections. It features 3 user-selected static correction level settings and best to be used on 4.5 kg to large stubborn dog breeds. Its uses DryTek technology that makes the receiver waterproof design adds durability and safety for water activities.
A tone and vibration mode is also included and may be used for training both on containment and one on one training with your dog. It uses a rechargeable lithium battery and an anti-linger feature helps save your battery. The Dog Receiver Collar works by receiving radio signals from both Dog Fence Transmitter and the Remote Transmitter or Controller.
As your dog approaches the wire, a warning tone will sound at the distance you set the radio signal to. If your dog proceeds any closer to the fence the receiver collar will give a static electronic Correction to stop your dog from escaping.

What's GREAT about the SportDOG Contain and Train Receiver Collar?
KEY FEATURES
2 Year Manufacturer's Warranty
DryTek Technology – Full Waterproof Unit (up to 3 meters depth)
Best for Medium to Large and Stubborn Breeds
3 Selection of Operating Modes
3 Instant Selection of Levels – Safe Static Stimulation
Tone & Vibration Only Mode – For Training
Anti-Linger Feature – So your dog doesn't run the battery down
Low Battery Indicator
Uses Rechargeable Lithium-Ion Batteries
WHAT COMES IN THE RECEIVER COLLAR KIT?
SportDOG SDF-CTR-22 Receiver Collar
Owner's Manual
MORE GOODIES FROM THE DOG LINE!
Get a free quote for your property and receive our free buying guide. Check out our video library and learn more about hidden dog fences and how they work. You can also read up on the 5 Great Questions to ask about a Pet Barrier.
Check out our Customer Reviews and Testimonials!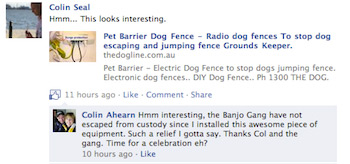 More about the SportDOG Contain and Train Extra Receiver Collar

2 YEAR MANUFACTURER'S WARRANTY
The SportDOG Dog Receiver Collar is covered by the manufacturer's warranty for 2 years.

FULLY WATERPROOF AND SUBMERSIBLE DOG FENCE COLLAR
The SportDog Extra Dog Fence and Remote Receiver Collar is built using DryTek Technology that would allow your dog to play and train in water either inside the boundary or at the field or beach. It can be submerged in 3-metre depth of water.

DESIGNED FOR MEDIUM TO LARGE STUBBORN DOGS
This receiver collar is best suited for dogs from 4.5 kilos above. It will keep your head &ndash strong dogs to stay in the boundaries and teach them to obey your commands.

3 OPERATIONAL MODES TO SELECT FROM
You can set the receiver collar either of these 3 operating modes: Contain Only Mode &ndash when you need to leave home and to keep your dog from leaving your property. Training Only Mode &ndash very good to use during one on one training session with your dog either indoors or outdoors like at the beach or at the park. Contain And Train Mode &ndash it will allow you to train your dog within the boundary areas and avoiding the chance of escape.

3 INSTANT SELECTION OF STIMULATION LEVELS
4 user-selected static levels settings of Low, Medium and High Level that gives you enough flexibility to choose the perfect level for your dog's temperament.

TONE AND VIBRATION MODES - BEST TO USE DURING TRAINING SESSIONS
When training, you can use the tone and vibration modes or when your dog has learned how to respect the boundary and obey your commands that will require static stimulation anymore.

ANTI-LINGER FEATURE
The anti-linger feature helps save the battery life by shutting down for a certain amount of time whenever your dog sits in the warning zone while listening to the audible tone.

LOW BATTERY INDICATOR
You will know when it is time to recharge with the low battery indicator equipped in the SDF-CTR-22 flashes red. This ensures that your dog does not stay outside and uncontained.

USES RECHARGEABLE LITHIUM-ION BATTERIES
The SDF-CTR-22 receiver collar delivers safe static stimulation and is powered by a long-lasting lithium battery that is completely rechargeable and replaceable when necessary.