Learn the Benefits of our Hidden Dog Fence System - Download our

FREE

Info Pack and Get Your Own Personalised Price Quote
Your dog's escapade must be one of the most stressful encounters you could ever have when dealing with matters with your pets - if only you have a fence… or at least your traditional fence is something that your dog cannot outsmart, it would be great.
Well, most traditional fences don't work too well in containing a cheeky dog. That's why the Hidden Dog Fence system is the most reliable and safest solution for pet containment. Such a system is REALLY useful and effective even if you have no fence at all
However, choosing the best "Invisible Fence" can be a bit tricky and must be done carefully. After all, your money and your dog's life are at stake - if you don't get the best quality dog fence system, your dog will still escape
Then, he may get impounded by shire rangers or get injured and you have to take your dog to the vet - whichever the case, you will have to pay a painful amount of money. Worst-case scenario, your dog may get hit by a truck and get killed
Now, it's time to take it seriously and set up the boundary to keep your dog safe and happy inside your property. Check out what the best Electric Dog Fence in Australia has to offer by filling in the form below.
Download our FREE Info Pack for Hidden Dog Fence - 7 Points to Ensure your Dog's Security.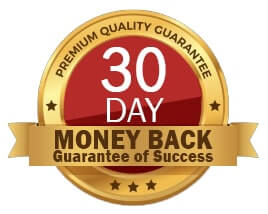 30-Day Money Back Premium Guarantee
We guarantee success even if you have NO fences at all. Indeed, the Pet Barrier Hidden Dog Fence is reliable and effective - it gives us the confidence to offer you this 30-day money-back guarantee.
Digitally Coded FM radio signal - blocks false zaps from other electronics, your dog only gets the stimulation from the system.
Programmable Stimulation levels- for flexible training even with determined dogs.
A Dog Chew Warranty on each receiver Collar - Tuff Poly-carbonate Housing that we will replace it if chewed.
No-Bury WIRE- you can just lay it on top of the ground, it's super strong and durable. It has 7 Strands of 1mm Copper Core Wire & High Density Polythene coated PLUS 20-year UV rating.
3 year - Lightning/Fusion Protection Warranty on the Transmitter.
2 Year Replaceable Battery Life for the Receiver collars with 3 Aerials for guaranteed signal detection.
Regulated Power supply for a consistent radio signal depth
Step By Step - Installation and Dog Training guide - This package comes with Training Flags PLUS a 7 Day Helpline at 1300 843 364
Water-Proof Receiver Collar- Choose from Standard Collars for Small and Big Dogs or Premium Collars with Life time Warranty.
Anti Run-Through Feature- 1/8th of a second reaction time. Prevents dog from running through the boundary as it activates the warning and stimulation immediately.
Plug and Play - the system is pre-prepared and easy to install and uninstall if needs to move property.
Lifetime Phone and Online support and dog training line. - 7 day Helpline at 1300 843 364 and on Facebook.
The Best Hidden Dog Fence Has SUPER Tuff 7-Strand Copper HDPe Coated Wire
Basically, the wire replaces your traditional fence - it outlines your dog containment boundary. Unlike other traditional fences that cost thousands of dollars to build... and are even more expensive and harder to adjust and move around, the Pet Barrier Hidden Dog Fence Wire is flexible and down right convenient - you can easily unplug & plug it.
Take it away with you if you plan to move houses
What the Aussies Say About Electric Dog Fences:


Or Fill In the Form Below and Get a Free Buying Guide Plus a Price Quote for Hidden Dog Fence System that Suits your Dog's Personality and Your Property.
\