Remote Dog Training Collar
What are the Best Types of Electronic Remote Dog Training Collar suits your Dog?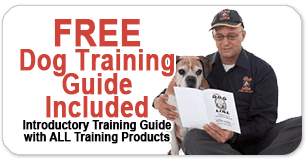 The Best Dog Training Collar or Remote Dog Training for your dog and your needs;
The distance, the size of the dog and the things you want to achieve are the things that needs to be considered in choosing the right remote dog training collar for your dog.
1. Short or Long Distance Range Coverage
Whether you have a Sporting Dog or Working Dog, you can easily train and recall your dog using these powerful remote training collars anywhere and anytime. Our Remote Trainers can covers the range from 70meters for personal one on one training, up to 1200 meters for recalling dogs while hunting.
2. Dog Breed and Sizes
It is important that your dog is comfortable and fits its personality while wearing the dog training collar during the training. Our Remote Dog Training Collar have variety of sizes and correction levels that fits for small and timid dogs to large and stubborn dogs.
3. For HIRE - Remote Dog Training Collar
Some of our Electronic Training collars are available for Rent To Try Before Buying it, click here. It is 0% interest and no additional charges if you purchase it completely aside from the remaining balance. Or you can use the amount you paid for upgrade if you need different type of dog training collar for your dog
Colin Seal

Best Deal Guaranteed

Free Training Guide

Shipped Same Day

'Trade Up' - Trade In...

6 Month Trade In Guarantee
Remote Dog Training Reviews
Responding to a recall is indeed one of the crucial safety measures a dog needs to learn. However, it can be difficult.

Training your new puppy can be challenging but if you want to raise a good dog, it is important that you spend time and effort on training your pup and prevent difficult dog problems in the future.

Properly introducing a new dog into your home is as important as socialising that same dog into the household and even outside the family circle - this can be more challenging than socialising a puppy.