More Details about the Pro Educator PE-900 Features

2 YEAR MANUFACTURER'S WARRANTY
The Pro Educator900 Remote Dog Training Collar comes with an Educator warranty coverage for 2 years.

DESIGNED FOR SMALL TO EXTRA LARGE
The PE-900 is perfect for any size dog weighing at least 2.3kg. Train a small Chihuahua and a large Great Dane with the same equipment. But do not be fooled with that small-sized receiver collar, because it can have up to 100 level of correction fits for large and stubborn dogs.

MID-RANGE REMOTE TRAINER - UP TO 800M AWAY
The best way to train your dog for easy recall in long distances such as across the park or at the beach for up to 800m away. Best for domestic and working dogs.

USER COS (CONTROL OF STIMULATION) TECHNOLOGY - 100 STATIC STIMULATION LEVELS
The Pro Educator 900 remote trainer has 100 levels of static stimulation, that is very easy to adjust with just one button so you'll be able to fine-tune the static stimulation used to train your dog. Whether you have a timid dog or a more determined breed, you'll be able to find a level that would get a proper response.

STATE OF THE ART LI-POLY BATTERIES - 2 HR QUICK CHARGE FEATURE
The Educator PE-900 Remote Dog Trainer is powered by state of the art Lithium Polymer batteries. It also has a quick charge feature that allows you to charge the unit for only 2 hours and can last up to 16 hours each charge.

WATERPROOFING AND SHOCK PROTECTION FOR HEAVY USE
The PE-900 is designed to be completely waterproof and submersible in case you drop it in the river or the lake because of its floating feature and can withstand a shock of up to 5000 Gs.

FULLY CUSTOMISABLE BUTTONS FOR SELECTABLE 6 VIBRATIONS AND 3 AUDIBLE TONE MODES
Each button can be fully customisable that suits to your training style and select the level of static correction from level 0 to 100, Static Stimulation has 5 modes namely Momentary or Snick, Momentary Boost, Continuous, Continuous Boost, and the Patented Instant Stimulation Mode.

For a lighter correction, you can choose from 6 vibration modes to choose from. High, medium and low constant vibration, High, medium and low tapping sensation (1 second on, 1 second off), and Pavlovian Conditioning which is 2 seconds of constant medium vibration followed by continuous stimulation.

For audible tone settings, there is 3 selections of Tones. You have high, medium and low constant tone and Pavlovian Conditioning which is 2 seconds of constant medium tone followed by continuous stimulation.

TRACKING LIGHTS CONTROLLED BY REMOTE TRANSMITTER
The PE-900 Remote Controlled tracking lights on the receiver collar allows you to continuously light up the collar or flash it using the handheld transmitter. This makes training in the dark easier and will help you locate your dog on your walk during the night.

SAFETY FEATURES - LOCK AND SET & MAXIMUM STIMULATION
The Lock and Set feature alongside the Maximum Stimulation feature both work to ensure the safety of your dog from accidental and overstimulation.

PROGRAMMABLE BOOST STIMULATION
The Pro Educator PE-900 Remote Trainer features a Boost Stim that is fully adjustable so you can set how high or how low the level is. The Boost Stimulation is an added quick distraction feature separate from the normal stimulations.

LCD DISPLAY FOR PRECISION CONTROL WITH BACKLIGHT
The comprehensive LCD display shows the current level being used, the model, and other necessary features and information you should know about while using the Pro Educator 900.

LOST TRANSMITTER AUDIBLE TONE BEEPER
If you've lost the handheld remote transmitter of your PE-900 somewhere in the house or elsewhere, an audible beeper may be activated to help you locate it.

PHYSICAL ADJUSTMENT DIAL FOR EASY ADJUSTMENTS
This Pro Educator 900 A physical dial on the upper right corner of the handheld remote transmitter allows you to change levels and modes that provides easy and sight free control over the levels of stimulation as well as other features it is used for.

COMPUTER INTERFACE TOOL - CONVENIENT ADJUSTMENTS
A downloadable interface tool may be downloaded and installed on your computer. It allows you to change tone mode, vibration, and instant modes easily and conveniently on your computer.

CHOICE OF 1 OR 2 or 3 DOG SYSTEMS
The Pro Educator 900 Remote Dog Trainer is available in 1, 2 and 3 dog kits. Converting from 1 to 3 dog support and vice versa may need to follow their recommended features.
Price Match
We'll Beat any Aussie Competitor's Price!
Here at The Dog Line, we guarantee that our prices either match the prices of competitor's or beat them. We also offer a lot of other Reasons to Buy besides a price match guarantee.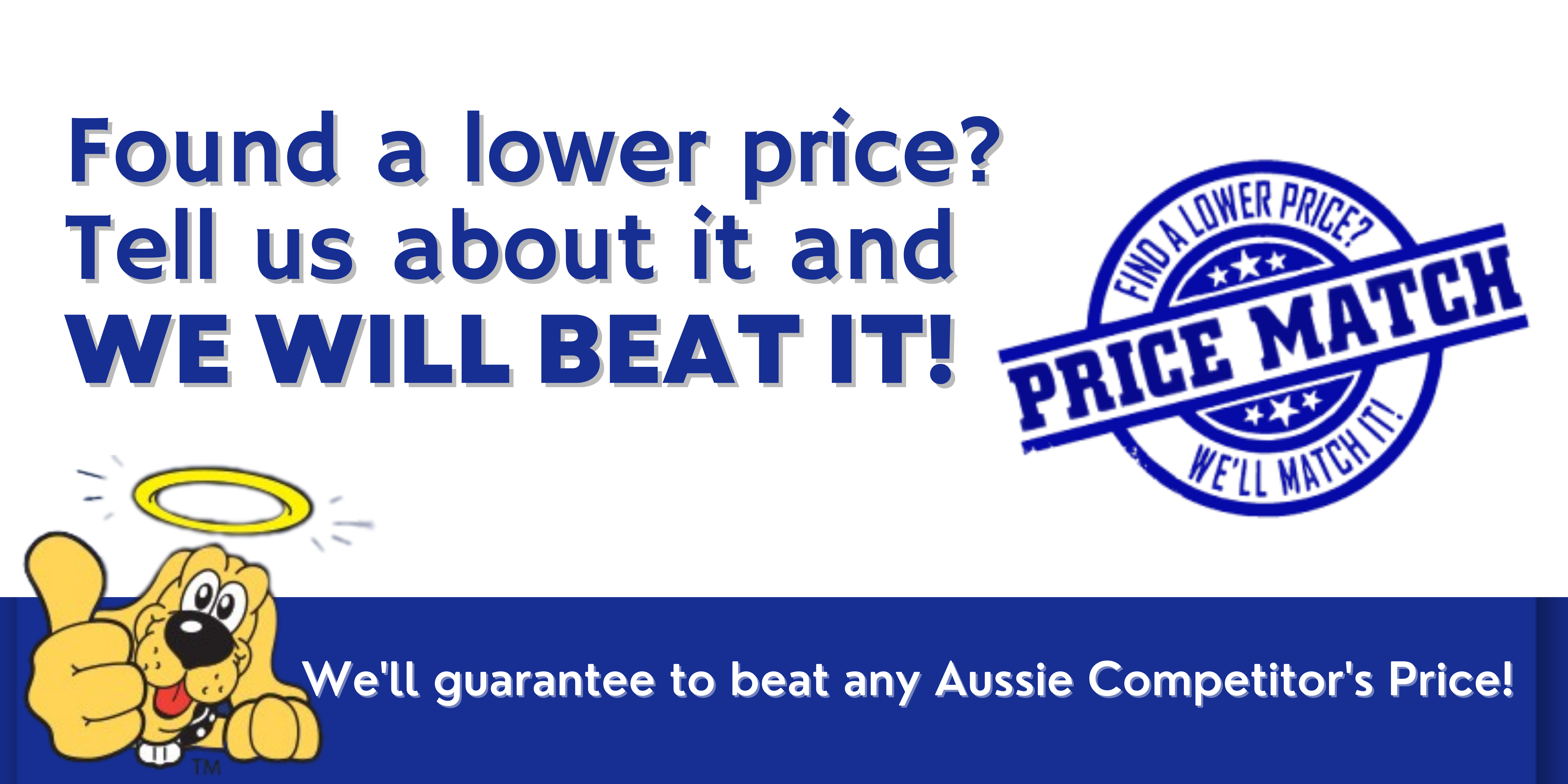 If you see an Australian competitor having lower prices than us, simply fill in the form below with all the details and we'll beat their price! On top of that, we will give you an *exclusive 10% discount of the difference.
| | | |
| --- | --- | --- |
| Sample | Calculation | |
| Our Price | = | $130 |
| Other Price | = | $80 |
| Difference | = | $50 |
| Discount | 10% of $50 = | $5 |
| Final Price for You | = | $75 |
To make the deal even sweeter for you, we'll also take into consideration the postage on the final price of the item!
Fill in the form below and we'll contact you for the price match.