Extra Receiver Collar For Educator Dog Remote Trainers EZ900 and ET-300 Mini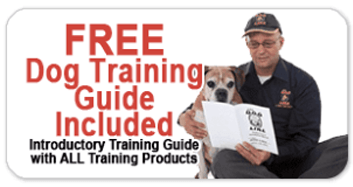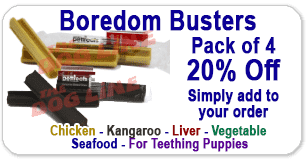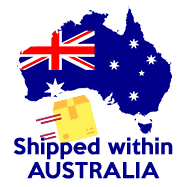 The Educator Remote Extra Receiver Collar is compatible with the Remote Transmitters or Controllers of Educator EZ900 and Educator ET-300TS-Mini. It is powered by high-quality Lithium-Polymer batteries with quick charge feature. Best for dogs from 2.30 kg and up
It is a complete waterproof Receiver Collar that would allow you to train and still have complete control on your dog while playing at the beach or even at the park and it suddenly rains. Also, can withstand a shock up to 5000 Gs

What's the best about Educator Remote Training Receiver Collar
FEATURES
Full Waterproof and Shock Proof Unit
Best Suited for 2.5 Kg to Large Breeds
100 Levels of Blunt Stimulation in 5 Modes
7 Vibration Stimulation Levels
4 Tones Mode With Volume Control
Computer Integrated System
Rechargeable Li-Polymer Battery with 2 Hour Rapid Charge
Remote Controlled Collar Nigh Lights
2 Year Manufacturer's Warranty
System is compatible with Transmitters: Educator EZ900 and Educator ET-300TS Mini
WHAT'S IN THE BOX?
Educator Dog Remote Training Receiver Collar
Owner's Manual
2 Sets of Contact Probes
Easy Educator Extra Receiver Collar Details

2 YEAR MANUFACTURER'S WARRANTY
The Easy Educator Remote Dog Extra Receiver Collar is covered by a 2 year warranty from Educator.

WATERPROOF AND SHOCKPROOF EDUCATOR RECEIVER COLLAR FOR WATER ACTIVITIES
This dog Receiver Collar can withstand shock of up to 5000 Gs and is completely waterproof for constant training and control of your dog while at the beach or playing at the field.

DESIGNED FOR SMALL TO LARGE STUBBORN BREEDS
The Educator Receiver Collar is perfect for dog of 2.5 kg to large dogs with adjustable strap. The collar weights total of 68 grams.

100 LEVELS OF BLUNT STIMULATION IN 5 MODES REMOTELY CONTROLLED
From sensitive to stubborn dogs can be corrected from their improper behaviours with Control of Stimulation Technology. You will be able to choose from the 5 Modes of 100 levels of static stimulations that fits on your dog's temperance

7 VIBRATION LEVELS AND 4 TONES MODES
This remote collar has 7 Vibration modes to choose from and 4 Audible tone settings that you can use while teaching your dog the proper behaviours you want them to display. These modes can be very useful to keep the focus of your dog to you.

COMPUTER INTERFACE FUNCTIONALITY
The Educator Receiver Collar's modes can be easily change directly from the computer using the downloadable interface tool and installing it to the computer.

POWERED BY DURABLE RECHARGEABLE LI-POLYMER BATTERY
EZ900 and ET-300TS Mini receiver collar is powered with Durable Lithium Polymer battery that can only be for 2 hours quick charge and can last up to 12 hours of continuous training.

TRACKING NIGHT LIGHTS REMOTE CONTROLLED
This would allow you to locate your dog easily during evening walk or training your dog at the park or at the field. It is controlled by the Remote Transmitter or Controller