PetSafe Rechargeble 300m Spray Remote Training System - PDT19-16397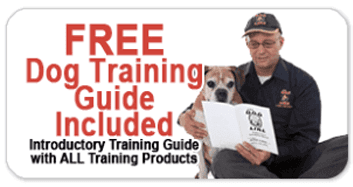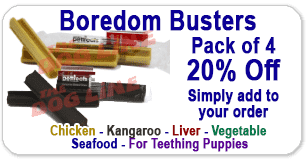 The newly improved Petsafe Spray Remote Dog Trainer is the Rechargeable and Weather Resistant dog training collar that has 3 Corrections, options available to use. Spray action (Citronella or Unscented Spray), Vibration and Tone as a gentle reminder from your dog's unacceptable behaviour. It can reach up to 300m Range that would be perfect for small hikes or off-leash outdoor training at the park.
The remote control system can train up to 2 dogs with additional PetSafe Spray Dog Training Collar has a 300m signal range and is highly recommended for small to large pet dogs that are being trained for distance recall and for having unwanted behaviours such as excessive barking, pulling the lead, chasing, jumping and digging.

What's GREAT about the PetSafe 300m Spray Remote Trainer?
KEY FEATURES
3 Year Manufacturer's Warranty
Water Resistant Only - Should not be Submerged to Water
For Dogs Weighing 3.6 kg and Up
Tone Only and Vibration Only Buttons - best to use for rewards in good behaviour
300m Coverage Signal Range - Perfect for long-distance training at the dog parks and at the beach
Scented and Unscented Citronella Spraying Correction to Choose from
Digital Screen Remote With Backlit Display - Great during evening training sessions
LED Battery Life Display Indicator
Rechargeable Dog Collar and Remote - full charge after 4-5 hours for 40 hours usage
Easy Buckle Adjustable Nylon Collar Strap
Can Train Up to 2 Dogs - Extra Dog Training Collar
WHAT COMES IN THE RECEIVER COLLAR KIT?
PetSafe Digital Remote Trainer Transmitter
1 x Unscented Refill Cartridge
1 x Scented Refill Cartridge
USB Charging Adapter
Manual and Training Guide
| | |
| --- | --- |
| Model | PDT19-16397 |
| Correction Modes | Spray + Tone only & Vibration Only |
| Activation Mode | Hand-held Remote |
| Water-resistant only | Remote Transmitter and Receiver Dog Collar |
| Waterproof | Yes |
| Dog Size | 3.6 kgs and up |
| Collar Weight | 64g |
| Collar Battery | Rechargeable Battery |
| Multiple Dogs | Yes up to 2 Dogs |
PETSAFE 3 YEARS WARRANTY
The Standard Dog Remote Trainer is covered by PetSafe 3 Years.

SCENTED OR UNSCENTED CITRONELLA SPRAY + TONE & VIBRATION ONLY OPTIONS
The PetSafe 300 m Spray Dog Remote Training Collar uses Scented or Unscented spray that you can choose whichever the most effective dog training method for your dogs. It can reach up to 300 meters away also rechargeable and water-resistant remote trainer
RECHARGEABLE and WATER RESISTANT DOG TRAINING COLLAR AND REMOTE CONTROL
Both the Hand-held Remote and the Dog Training Collar from PetSafe Spray Remote Trainers are rechargeable and are water-resistant. Please do not let the units submerged to water to avoid damages.

BEST FOR SMALL TO LARGE DOGS
The PetSafe Spray 300m Dog Training Collar - is designed for Small to Big size dogs that weight 3.6 kgs and up.

COVERS UP TO 300 METRES TRAINING RANGE
Get your big dog's attention back to you with this easy recall or correct your dog's aggressiveness within 300 meters off the lead .

HOW THE 300M REMOTE SYSTEM WORKS
The PetSafe Standard Remote Trainer is designed to help you and your dog the best memories together and be companions for each other. It will give your pet the freedom to run and play while keeping them from getting hurt or other people and properties.

FEATURES
Coverage up to 300 meters signal range
Spray of either Scented/Citronella or Unscented stimulation
Reward or Recall Button - Tone Only Option
Vibration Only button for Mild Reminder
Water-resistant and Rechargeable Dog Receiver Collar and Remote Control

REMOTE CONTROL DISPLAY SCREEN ICONS IN KEY DEFINITIONS
T Tone Symbol: this symbol means that the electric remote transmitter is delivering a tone stimulation with non-adjustable volume to the receiver dog training collar.
V Vibration Symbol: The hand-held remote is delivering 1 non-adjustable level of vibration stimulation to remote training electric collar.
S Static Symbol: The Remote Control is delivering Spray correction. Adjuster button to the dog training receiver collar.Battery Life Indicator: Showing the battery status of the handheld remote control.

OPERATING GUIDE FOR PETSAFE 300M SPRAY DOG REMOTE TRAINER
STEP 1: How to fit Dog Training Collar to your Pets
Important: Effective training would depend on the proper fitting and placement of the remote dog training collar. Either the long or short probes must have direct contact to the skin of your dog on the underside of it's neck so the stimulation will be delivered properly.
Follow these necessary steps for proper fitting:
Switched off the dog training collar.
Let your dog to stand comfortably
Place the dog training collar on your dog's neck with the PetSafe® logo is right side up and directly under chin of your dog. Make sure that the Spray opening is under the nose of your dog, it without any hair/fur blocking the path.
Accessories
AU $20.69
RRP AU $25.79