Pet Barrier R9 Premium Extra Dog Fence Collar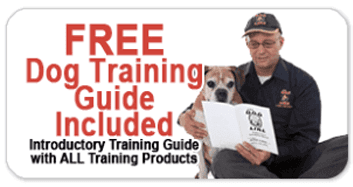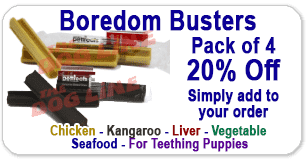 This R9 Premium Extra Receiver Collar is made from a high-quality Polycarbonate material making it hard to break easily and can withstand dog chewing. The collar is suitable for medium to large, stubborn dogs with terrible barking problems.
The 8 programmable levels are great for more sensitive dogs that require gentle training and for stubborn dogs that need stricter training even without a physical fence. It is also made waterproof and submersible ensuring the safety of your water-loving dogs - even he jumps to the swimming pool or play in the rain with the collar on.
The Pet Barrier R9 Dog Fence Collar comes as an extra collar or a collar upgrade for the Pet Barrier FM1200 Dog Containment Kit for large properties and the Pet Barrier Grounds Keeper Dog Containment Kit for small properties.
What's GREAT about the Pet Barrier Premium R9 Dog Fence Receiver Collar?
KEY FEATURES
Lifetime Manufacturer's Warranty Includes Dog Chews (An Industry First)
Fully Waterproof for Durability
8 Programmable Levels – Including a Tone-Only Mode
Replaceable Lithium Battery – Lasts up to 2 Years
Anti-Linger – To Save Battery Life.
SafeLink™ Coded Digital FM Frequency – Prevents false activations
TattleTale® – Notifies you if your dog received a correction or a warning tone
AutoMemory® – Increases the level on each correction and resets to the original setting after 24 hours - best for hard to train dogs
Fast React 1/8th of a Second Reaction Time – Ensuring your dog won't escape
Tri-Aerial System – For Improved Reception
Safety Shutdown – For your dog's protection
Add More Dogs – Add any number of extra collars for all your dogs
Cross-compatible with all DogWatch and Pet Barrier Transmitters
Optional Upgrade to GentleFit™ Probes
Adjustable Collar Strap
Size: 5.5cm x 4cm x 2.5cm
MORE GOODIES FROM THE DOG LINE!
Get a free quote for your property and receive our free buying guide. Check out our video library and learn more about hidden dog fences and how they work. You can also read up on the 5 Great Questions to ask about a Pet Barrier.
Check out our Customer Reviews and Testimonials!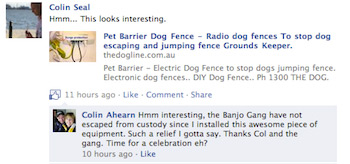 More about the Pet Barrier R9 Premium Dog Fence Collar
LIFETIME MANUFACTURER'S WARRANTY INCLUDES DOG CHEWS (AN INDUSTRY FIRST)
A lifetime Manufacturer's Warranty that includes Dog Chews covers your investment and guarantees full replacement of 1 chewed collar per dog. The outer shell is made from a high-quality Polycarbonate material and is as tough as bullet-proof glass to withstand hard bumps and rigorous play.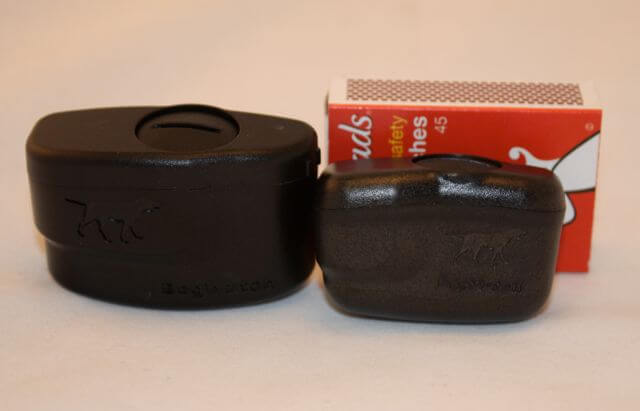 FULLY WATERPROOF AND SUBMERSIBLE HIDDEN DOG FENCE COLLAR
The receiver collar will not get damaged if your dog decides to play in the rain, jump in the pool or accidentally dunks it into the water bowl. The Pet Barrier R9 FM Electronic Receiver Collar is designed to be fully waterproof and submersible so you won't have to get a new receiver collar if you have a dog that loves water.

REPLACEABLE LITHIUM BATTERY – LASTS UP TO 2 YEARS
By not constantly buying extra batteries for your dog's receiver collar, you save money, unlike other collars that may need new batteries every 2-3 weeks. The included Lithium battery lasts up to 2 years and is easy to replace by yourself.

ANTI-LINGER – TO CONSERVE BATTERY LIFE
If your dog sits in the warning/beeping zone for more than 15 seconds, the Anti-Linger will give a correction to get him out of the warning zone and prevent the battery from running down.

Other collars do not have this feature and may force you to purchase extra batteries every 2-3 weeks which costs a lot of money. Paired with the long-life battery that lasts up to 2 years, this collar is not only concerned about your dog but also your budget.

8 PROGRAMMABLE LEVELS FOR EASIER TRAINING
The R9 Premium electronic dog fence receiver collar comes with 8 programmable levels, including an audible tone-only mode for easy training. As a warning, the audible tone also activates in the warning zone right before your dog steps into the correction zone - this serves as a warning for him not to cross the boundary wires. With proper training, the warning tone will teach your pet to stop and step back before they reach your boundary wires and receive a static correction.
The lower levels are mostly reserved for dogs with sensitive personalities or for gradually training your dog. Our goal is to contain your dog and not to totally render them inactive due to the corrections. Training your dog will teach them how to respect the electronic dog fence without affecting their temperament. (Dog training guide included in each kit)

SAFELINK™ CODED DIGITAL FM FREQUENCY – PREVENTS FALSE ACTIVATIONS.
This patented product feature will make sure that your dog's receiver collar does not activate with radio signals coming from your two-way radio or any other radio emitting gadgets. The coded digital FM signal links the collar to the transmitter and will not recognize any other radio signals leaving your dog safe from accidental activation when it walks past your TV or your CB Radio.

TATTLETALE® - TELLS YOU IF YOUR DOG HAS BEEN CORRECTED.
TattleTale® is a safety feature that lets you know if your dog has been given a correction or activates the warning tone. The LED status indicator will double flash instead of a single flash. This feature lets you know if you need to adjust the transmitter or receiver settings. After 24 hours, the status light will reset to the usual single flash.

AUTOMEMORY™ - REMEMBERS THE ORIGINAL SETTING AFTER PROGRESSIVE CORRECTIONS.
AutoMemory™ progressively increases the correction level by 1 each time your dog enters the correction zone. If your dog does not receive a correction after 24 hours, the correction level is automatically set back to the initial setting.

This feature operates at levels 4, 5 and 6 and is recommended for harder to train breeds.

FAST REACT 1/8TH OF A SECOND REACTION TIME.
A 1/8th of a second reaction time prevents your dog from trying to sprint through your boundary wire. FastReact® enables the receiver collar to deliver the correction before your dog passes over the correction zone, unlike other collars that react while the collar is right above the boundary wire which is too late because the dog will have already ran through.

The reaction time of the correction is the difference between your dog's safety inside your property or a visit from the local Shire Ranger.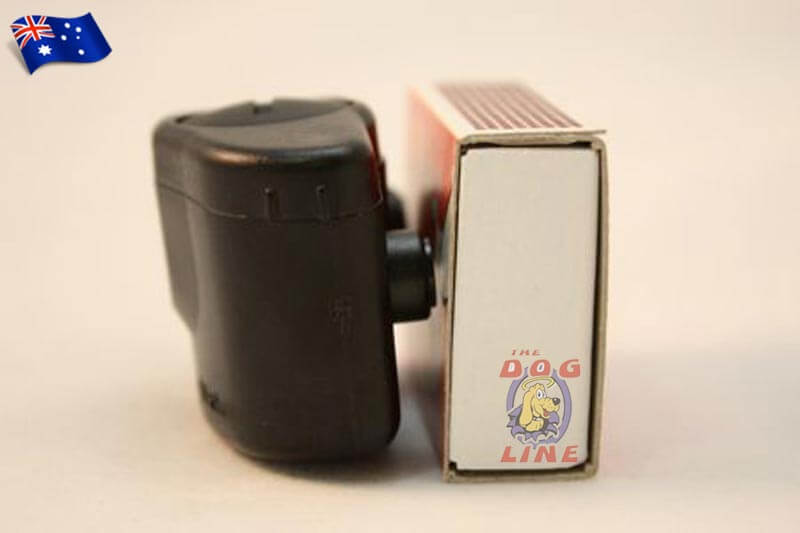 TRI-AERIAL SYSTEM FOR GREATER RECEPTION
The receiver collar will activate no matter which part of your dog's neck it is in. The 3 antennas in the receiver collar improve the signal reception and deliver the correction even if the collar gets moved to the side.

Other receiver collars in the market fail to deliver corrections because of this problem and may lead to your dog escaping your boundary.

SAFETY SHUTDOWN FEATURE FOR CONFUSED OR STUCK DOGS.
The collar will automatically shut itself down after 15 seconds if your dog gets stuck and confused while inside the correction zone. A correction is then given every 15 seconds to remind your dog to move back from the dog fence system.

ADD MORE DOGS – PROTECT ALL YOUR DOGS!
If you have more than 1 dog and want to contain them all, simply add extra receiver collars for each of your dogs. The electronic dog fence collar correction levels can be set to different levels for each of your dogs to fit their personality type and their training progress. The number of correction levels varies for each collar.

CROSS-COMPATIBILITY – SO YOU CAN PICK THE RIGHT KIT FOR YOUR DOG.
The R9 Premium Extra Receiver Collar works with all DogWatch and Pet Barrier hidden fence kits. This is a premium receiver collar with 8 programmable levels and a lifetime manufacturer's warranty. This gives you the freedom to pick the perfect kit that suits your property layout and size.

OPTIONAL UPGRADE TO GENTLEFIT™ PROBES
You have the option to upgrade to the unique GentleFit™ contact posts that are smooth and easy on the dog's skin - perfect for your short-coated dogs.

COMPACT & LIGHTWEIGHT – ADJUSTABLE STRAP
The included collar strap is completely adjustable and will fit medium to large-sized dogs. This ensures a snug and comfortable fit and prevents the collar from moving around the neck.