Pet Barrier FM1200 Mini Extra Dog Fence Collar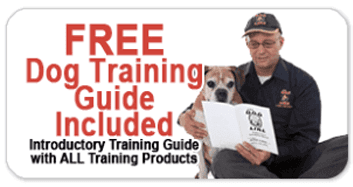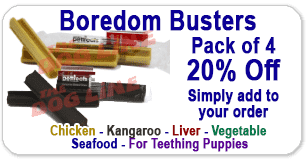 The Pet Barrier FM1200 Mini Dog Fence Collar at only 23g is one of the lightest receiver collars in the market. It is built to be completely waterproof and submersible to a certain depth. It has a 3 year manufacturer's warranty that includes coverage for Dog Chew (an industry first).
This is a standard hidden dog fence collar that comes with 5 user-programmable levels and a battery life of up to 2 years! It features SafeLink™ Coded Digital FM technology that blocks radio signals except for the signal from your own pet barrier dog fence.
The FM1200 Mini Dog Fence Collar comes as part of the Pet Barrier FM1200 Mini Hidden Dog Fence for large properties and the Pet Barrier Grounds Keeper Hidden Dog Fence for small properties.

What's GREAT about the Pet Barrier Mini Dog Fence Receiver Collar?
KEY FEATURES
3 Year Manufacturer's Warranty Includes Dog Chews (An Industry First)
Fully Waterproof for Durability
5 Programmable Levels - Including a Tone-Only Mode
Replaceable Lithium Battery – Lasts up to 2 Years
Anti-Linger – To Save Battery Life.
SafeLink™ Coded Digital FM Frequency – Prevents false activations.
Fast React 1/8th of a Second Reaction Time.
Tri-Aerial System for Multi Reception.
Safety Shutdown feature for your dog's protection
Add More Dogs – Add any number of extra collars for all your dogs.
Cross-compatible with all DogWatch and Pet Barrier Transmitters
Optional Upgrade to GentleFit™ Probes
Adjustable Collar Strap
Size: 5.5cm x 3.2cm x 2.3cm
Weight: 23g
MORE GOODIES FROM THE DOG LINE!
Get a free quote for your property and receive our free buying guide. Check out our video library and learn more about hidden dog fences and how they work. You can also read up on the 5 Great Questions to ask about a Pet Barrier.
Check out our Customer Reviews and Testimonials!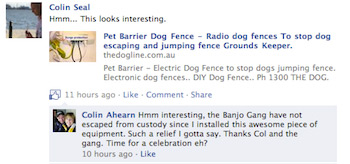 More about the Pet Barrier FM1200 Mini Dog Fence Collar
3 YEAR MANUFACTURER'S WARRANTY INCLUDES DOG CHEWS (AN INDUSTRY FIRST)
The FM1200 Mini Dog Fence Receiver Collar comes with a 3 year warranty including a Dog Chews - that fully replaces the chewed collar per dog. The housing of the receiver collar is completely made of Polycarbonate and is as tough as bulletproof glass so it's built to last and withstand impacts - a truly guaranteed investment.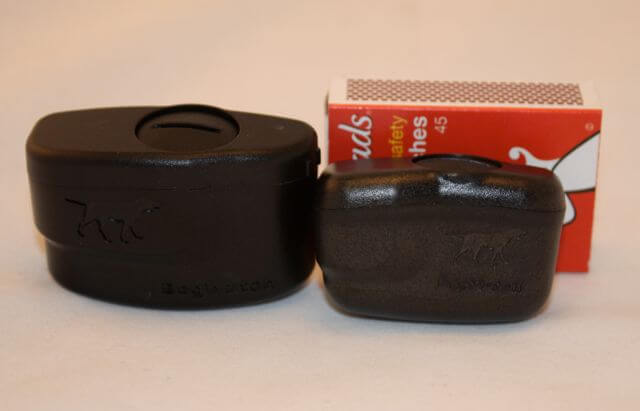 FULLY WATERPROOF AND SUBMERSIBLE HIDDEN DOG FENCE COLLAR
The Pet Barrier Receiver Collar is designed to be completely waterproof and submersible to a certain depth. This is manufactured and ideal for water-loving dogs who loves to play in the pool or in the rain with the receiver collar on - ensuring your dog's safety.

REPLACEABLE LITHIUM BATTERY – LASTS UP TO 2 YEARS
The receiver collar comes with a replaceable battery that can last up to 2 years of battery life. The life of the battery will still vary depending on how frequent you use it and the level of corrections set in the receiver collar.

ANTI-LINGER – TO CONSERVE BATTERY LIFE
The receiver collar features an anti-linger, which is perfect for conserving battery life, that shuts off automatically if your dog lingers in the warning zone while listening to the warning beep. If your dog sits in the warning/beeping zone for more than 15 seconds, the Anti-Linger will give a correction to get him out of the warning zone and prevent the battery from running down.
Other collars do not have this feature and may lose battery life within 2-3 weeks which cost money to replace.
5 PROGRAMMABLE LEVELS FOR EASIER TRAINING
You can choose between the Standard Collar with 5 levels of correction or the Premium Collar with 8 correction levels depending on your dog's size. The receiver collar comes with an audible tone-only setting that activates when your dog comes near the boundary wires in the warning zone - making the training easy for you and your dog. If he goes beyond the boundary, a startling yet harmless static correction will be delivered to him and will stop him from escaping the property.
This feature will help your dog to learn and understand what the static corrections are for and what it brings when he tries to cross beyond the boundary. It also includes a Training Guide that will help you properly train your dog and will walk you through the process.

SAFELINK™ CODED DIGITAL FM FREQUENCY – PREVENTS FALSE ACTIVATIONS.
This safety feature in the receiver collar blocks and ignores other stray radio signals around the area. With its advanced technology, this provides complete protection against unintentional activations including your neighbour's electric dog fence. This ensures your dog's safety by not accepting any other radio signal near it except your own Pet Barrier Dog Fence Transmitter.

FAST REACT 1/8TH OF A SECOND REACTION TIME.
The Pet Barrier FM1200 Mini Dog Fence Collar has a faster reaction time than any other in the industry - very effective in containing your dog. Your dog won't even think of trying to run through your dog fence with its 1/8th of second reaction time. This gives him static correction before crossing the boundary wires and not while running over it.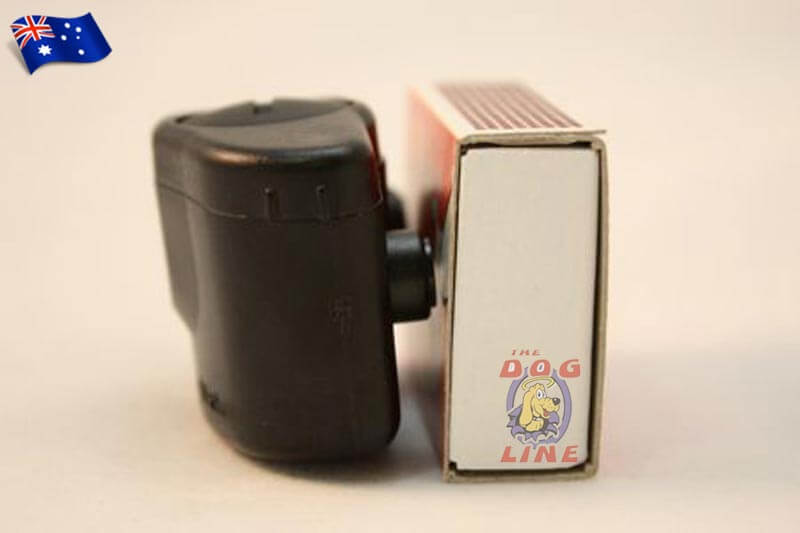 TRI-AERIAL SYSTEM FOR GREATER RECEPTION
With this feature, the radio signal reception is improved and ensures that it is only detecting the radio signal coming from your own Pet Barrier dog fence transmitter. No matter how the dog is wearing it as long as the contact posts touch the dog's skin, it can still detect the radio signals.

SAFETY SHUTDOWN FEATURE FOR CONFUSED OR STUCK DOGS.
If your dog gets stuck in the correction zone, the collar will shut down after 15 seconds - ensuring his safety. This feature will then give a small correction every 15 seconds and will help your dog learn to leave the dog fence correction area.

ADD MORE DOGS – PROTECT ALL YOUR DOGS!
For dog owners with a large number of dogs, all you need is to get additional receiver collars for each of them and your good to go!. Using your existing dog fence, you can train them individually and set different correction levels for each receiver collar depending on your dog's personality and level of training.

CROSS-COMPATIBILITY – SO YOU CAN PICK THE RIGHT KIT FOR YOUR DOG.
The FM1200 Mini Receiver Collar is compatible with all DogWatch and Pet Barrier hidden fence kits. The included receiver collar has 5 programmable levels but you have the option to upgrade to our premium collars, the Pet Barrier R9 Receiver Collar or the R7 Mini Receiver collar, both with 8 levels of correction and a lifetime warranty that also includes dog chews!

OPTIONAL UPGRADE TO GENTLEFIT™ PROBES
You have the option to upgrade to the unique GentleFit™ contact posts that are smooth and easy on the dog's skin - perfect for your short-coated dogs.

COMPACT & LIGHTWEIGHT – ADJUSTABLE STRAP
The FM1200 Mini Dog Fence Collar is similar in the size of a regular matchbox that weighs 23g with a size of 5.5cm x 3.2cm x 2.3cm.