Extra Strong Dog Fence Wire - 500m Long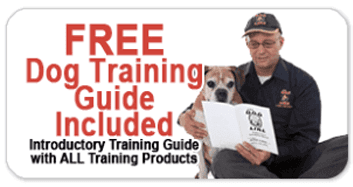 Perfect for a large acreage property, this 500m long boundary wire can cover up to 4 acres. Australian manufactured boundary wire designed to resist the Aussie hot sun. With 20 Year UV Rating, this will secure no fence system failure. Made of High-Density Polythelane Coated, and 7 Strands of 1mm Copper Wire that makes this very strong and durable dog fence wire.

You can simply hang this wire on your existing fence posts, lay it above ground, cover it with mulch, bury it underground or even do a tunnel of it below the concrete driveway..

What's GREAT about the Pet Barrier Dog Fence Wire?
High-Density Polyethylene(HDPe) Coating for the Aussie sun!
20 Year UV Rating
7 Strand 1mm Copper Core - Strength and Durability
500 meter long
How Much Dog Fence Wire Do I Need?
Our Electric Dog Fence Kits usually come with an initial 100m of dog fence wire unless stated otherwise. For some kits, the transmitters are capable of covering more than what the initial 100m of wire that is included. This means that you can get extra rolls of dog fence wire to be able to cover more area if you need to. Below is a table that shows how much wire you need for different property sizes.


Calculation Chart
Area in ACRES

Wire (meters)

How many extra rolls of dog fence wire to purchase?

1/4

1/2

3/4

1

1.5

2

2.5

3

4

5

6

7

8

9

10

12

15

17

20

200

200

300

280

320

360

400

500

500

600-700

700

700

800

805

900

900

1000

1100

1200

1

1

2

2

3

3

3

4

4

5

6

6

7

8

8

8

9

10

11
Detailing the Dog Fence Wire Features

HDPe COATING TO PROTECT THE DOG FENCE WIRE
The High-Density Polyethylene(HDPe) Coating not only protects the wire from light to medium damage but also helps prevent it from breaking down in the Australian sun. This ensures that our Dog Fence Wire will last and will keep your dog sufficiently protected for several years.

UV RATING OF 20 YEARS
The wire is protected from the unforgiving UV rays of the sun for 20 years. You do not want to get wire that will easily get damaged or baked by the sun's heat and UV rays.

EXTRA STRONG WIRE WITH 1MM 7 STRANDS COPPER CORE
The core of our Dog Fence Wire is made up of 7 strands of 1mm copper. This not only gives the signal a sufficient pathway to travel on but it also ensures that your wire is super strong and very durable even against intentional damage.