Barking Dog Collar Review
Read our Dog Bark Collar Reviews - Find out the information you need to Stop your dog barking. Including Electric Barking Dog Collar Reviews - such as Citronella Spray Bark Collars, electric and electronic bark collars and Ultrasonic dog collars are tools that can help you stop dogs from barking too much.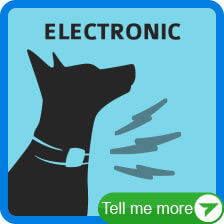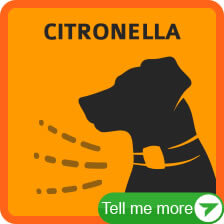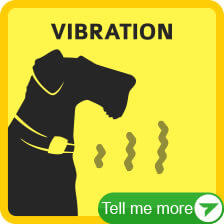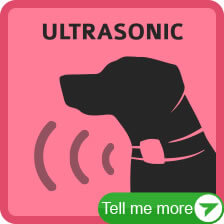 Getting the Right Barking Collar For Your Dog
Each Dog is different and so getting the right advice about buying your Barking Dog Collar is very important. The Dog Line has been helping dogs and their parents dealt with barking issues. We have also helped over a thousand customers AND their dogs deal with bad experiences while using the wrong types of barking dog products. While it's true that bark collars are a hit and miss, we want you to always HIT it so read on our reviews and know which barking dog collars work best with you and your dog.
Colin Seal - Tuesday, March 29, 2011
You may need an electric dog collar to help retrain a dogs barking habit... 'Aussie' is barking at the builders and Mum is getting nasty notes! We need to look at barking dog collars to help stop the dog barking.
Electric Dog Collar
Tritronics bark collar
is the electric dog collar for the job of limiting barks...
Our Facebook Fan, 'Eco Angel' asked us an interesting question on Face Book
The Dog Line page



'Are these actualy good for dogs?"
See
The Dog Line
's reply below......
Hi Eco Angle. Thanks for your question... it is always on people's mind when they call us... See our main blog here.

The best way to answer your question is probably to say that people don't use these type of barking dog collars unless they really need to.. They are used to retrain a dog's unwanted behaviours (barking - escaping and running away in the park - different products for each situation).
So, when we are faced with a situation where a barking dog may have a bait thrown over the fence or because the 'night shift worker neighbour' is threatening the dog because they can't sl
eep or the Ranger is going to take the dog away -

Then you would say they ARE very good for the dogs to help train them only to bark when it is appropriate.

Likewise if we have a dog that is going to run across a busy road a remote dog training collar will give you the control off lead.

People also find that they are no longer the 'bad guy' telling the dog off all the time or stressed about the dog escaping - or barking and disturbing the heighbours.

The correct collar fitted to the dog and trained will help with the training and solve the issue...

I hope this helps with your query. Please feel free to contact me if you wish.

Here for you and your dog,
Colin Seal



---
---

Aussie Buyer Protection
Trouble Free Guarantees
Lowest Price / Best Deal
7 Day Support Line
Proud Aussie Family Business (Since 2003)
Free Dog Training Guide
Supporting Animal Rescue
Have a Question? Prefer to Order by Phone?

Best Deal Guaranteed

Free Training Guide

Shipped Same Day

14 Days 'Trade Up'

14 Day 'Trade up' Guarantee