What is an Electric Dog Fence Collar?
Whether you are looking for the definition of a dog boundary collar, an invisible dog fence collar, or an underground fence collar - please know that these are pretty much the same. An Electric Dog Fence Collar is one of the main components of your dog containment system - helps you safely and effectively contain your dog within the boundary that you set. Read on to learn more about this amazing tool!
More About Electric Dog Fence Collars: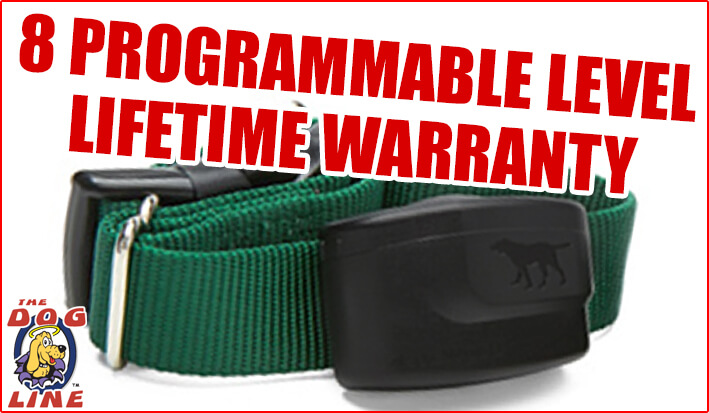 A dog fence collar emits sound and static pulse to deter your dog from going beyond the boundary that you have set inside your property.
This is one of the 3 main components of your electric dog fence system; along with the transmitter and the boundary wire.
So, the dog fence collar receives the radio signal that is running through the boundary wire which is produced by the transmitter.
As soon as your dog gets near to the boundary, some collars activate a warning (beeping) tone. As your dog gets nearer, it emits a harmless static pulse to deter your dog away from your invisible fence.
The static corrections are delivered through the two contact points that touch your dog's skin - this is why proper fit is really important, it determines the safety of your dog and the efficiency of your training with the dog fence system.
Take note: the reason why it is called "invisible fence" is that you can bury the wire at least 3 inches beneath the ground. This can work perfectly even if you do not have an actual traditional fence.
There is also an amazing system like the Pet Barrier Electric Dog Fence, which allows you to just hang the wire on your regular fence or place it on the ground since the insulated copper core boundary wire has been rated to be super tuff with a 20-year UV rating.

Dog Fence Collars Programmable Levels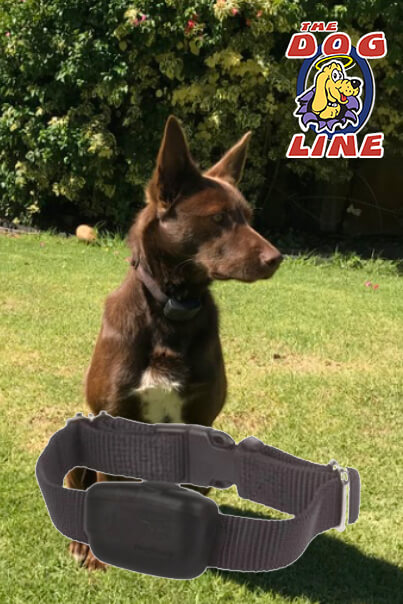 Electric Dog Fences have different types of receiver collars that you can choose from to suit your dog - breed, size, and temperament. However, one common function that these collars have is the programmable levels of static stimulation.
You can set the level of static stimulation that effectively deters your dog from escaping - we recommend you start at the lowest level during the first stage of boundary training.
This is also the best phase to determine your dog's "recognition level" - the level that effectively deters your dog. You will know this if you notice certain reactions from your dog while being stimulated such as flicking of ears, looking around for clues about the stimulation… and eventually refusing to come near the boundary during the training.
For instance, the standard receiver collar of Pet Barrier Electric Dog Fence has 5 programmable levels. While the premium receiver collar of Pet Barrier has 8 programmable levels.
This programmable function certainly allows you to perfectly adapt to your dog's temperament - no matter how sensitive or stubborn your pooch is.
If you're wondering if Electric Dog Fences are safe, YES, they are.
So, no - the electric "shock" from a Dog Fence Collar does not hurt a dog. In fact, it's nothing compared to the electric charge we feel on certain muscle-stimulating devices (like the Transcutaneous Electrical Nerve Stimulation Machine) that we use almost every day (and have no fear of being electrocuted).
See the graph below: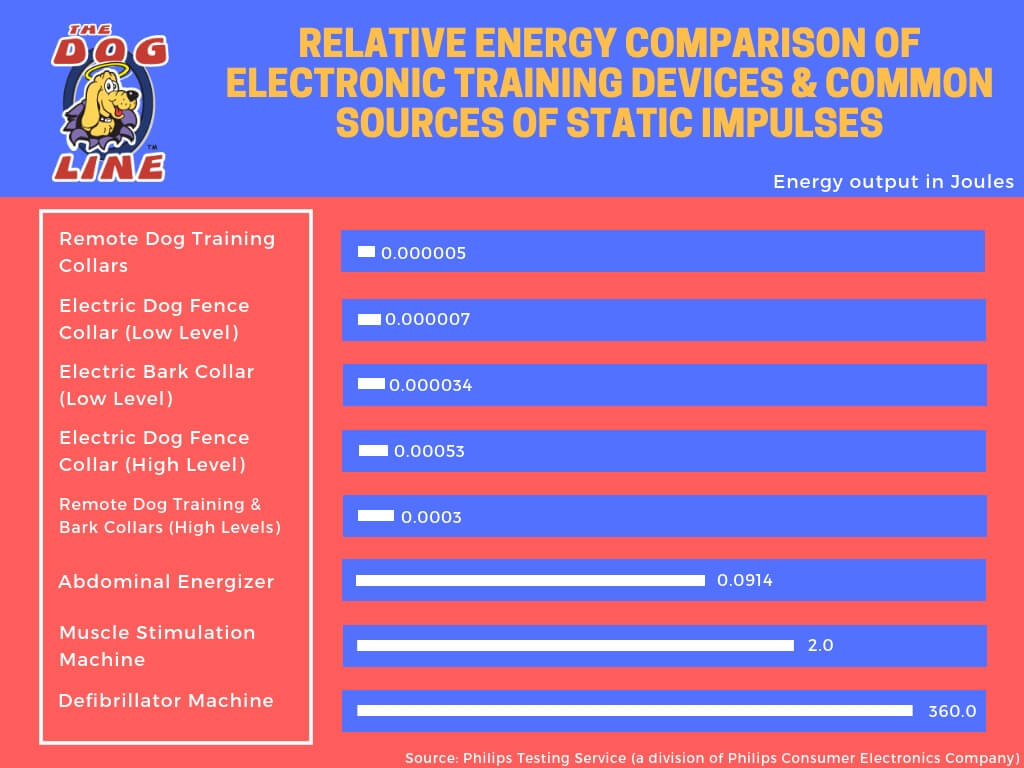 In case you do not know, when it comes to electrical burns, humans are more likely to be burnt than dogs, since we don't have fur. Plus, we have oily and thin skin. While dogs are protected by their fur... and their skin is naturally thick and dry.
As you can see in the graph above, static stimulation in low to high levels of Electric Dog Fence Collars range from 0.000007 joules to 0.00053 joules - this is nothing compared to the normal muscle stimulation machines (e.g. abdominal energizer) that we use almost every day when we exercise...and they emit 0.914 joules to 2 joules.
So, the sensation your dog will feel with the static "shock" is just like when you suddenly rub your feet on the carpet or touch a cold doorknob - it's not painful but definitely annoying. This is only enough to deter your dog from escaping beyond the fence.
Also Read: 5 Ways to avoid Sores (Burns) on your Dog's Neck | Electric Dog Collars
Getting a high-quality electric dog fence collar could really determine the success of your dog containment system. Look out for these specific features (listed below) to get the benefits only the best dog fence collar could give:
Determining the right age of your dog before you let him/her wear a dog fence collar is really important. I'm glad you asked.
Most dog trainers would say that a dog between 3 and 6 months of age is ready to wear a dog boundary collar.
This is reasonable. But!
Age is not the only factor that you should consider when letting a dog wear an electric dog fence collar.
The other thing that you should consider is mental preparedness. Dogs are physically capable to receive the static correction of any dog training and containment system collars, but not all are mentally prepared for the stimulation. That's why some get "traumatised" or tend to get the Porch Sitting Syndrome.
So, how do you know that your dog is mentally prepared? Observe your dog.
Determine if your dog is already capable to associate a certain act to a consequence. For example, your dog felt the heat when he tried to hop on the kitchen stove when you were cooking - the next time he sees you're cooking, he won't try to snoop anymore as he remembers the consequence of almost getting burnt.
This is similar to electric dog fence collars, as your dog goes near the boundary (the act), he/she will get the static stimulation (the consequence). So, your dog won't have to get anxious every time. Only when he gets near the boundary should your dog feel the necessity to immediately go back inside the play zone.
Good thing, your Electric Dog Fence Kit comes with training flags and a training guide to help you reintroduce your property's boundary to your dog - it comes with several techniques as well. So, your dog does not have to get zapped during the training.
Electric Dog Fence Collars are legal in most states in Australia.
Check your state information on e-collars and the corresponding conditions in some states.
The states of Queensland, Western Australia, and Tasmania allow the use of Electric Dog Fence Collars and impose no particular conditions or requirements.
If you are living in Victoria, your state allows the use of Invisible Dog Fence Collars under the authorisation of your council, accompanied by some general conditions and specific requirements.
This is similar to Northern Territory - you have to be authorised by your council to be able to use a Dog Fence Collar on your pet. See also - Animal Welfare Act 1999 - 2005.
New South Wales does allow the use of Dog Boundary Collars given that it is "...used inside a fence through which animals cannot pass and that is not less than 1.5m high." - Prevention of Cruelty to Animals Regulation 2012.
Unfortunately, Australian Capital Territory and South Australia do not allow any use of Electric Dog Fence Collars, following the Animal Welfare Act 1992 and Animal Welfare Regulations 2012, respectively.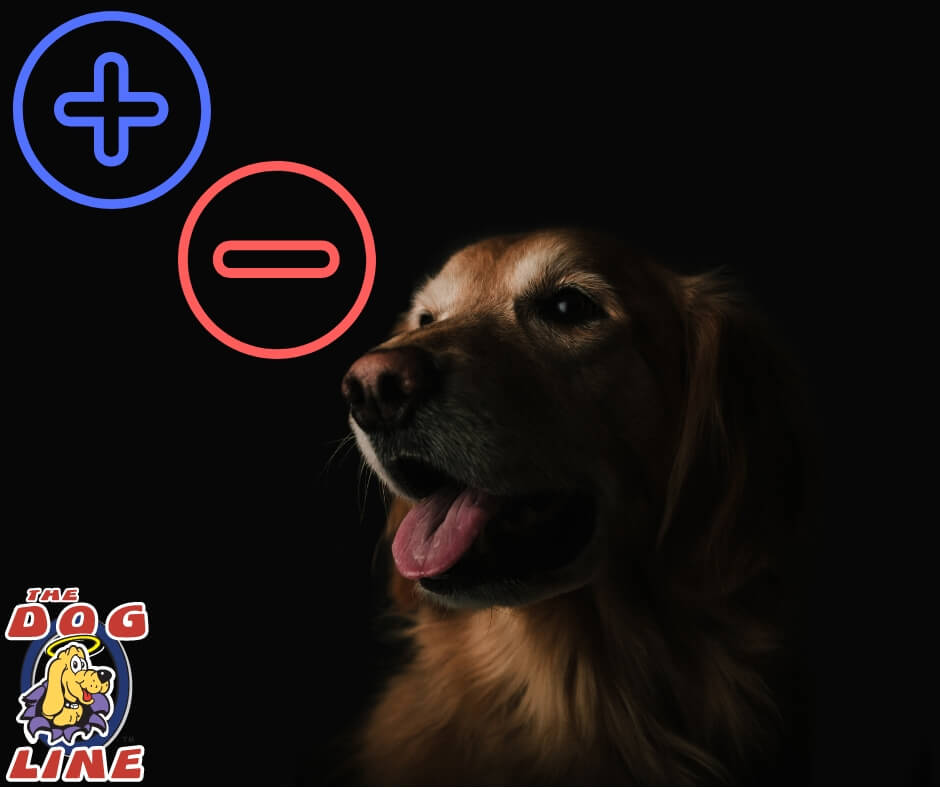 Everything has its advantages and disadvantages. So, it's just right to inform you of the benefits that you will get from an Invisible Dog Fence and its collar...
...and also let you see the not so beneficial factors that come with such a dog containment system.
PROS:
You don't have to put up a traditional fence

No changes are necessary to make in your landscapes

Helps you protect your garden beds

Safely contains your dog without taking your dog's freedom to play inside your property

Safe keeps your dog from any other dangers outside your property (e.g. cars, strangers and pound rangers)

Easy to install and use - you won't need an electrician

Cheaper than your traditional fence

Effectively trains your dog on reinforcing boundaries
CONS:
You would have to regularly check the batteries

Installation and training takes time

You won't have any protection from other animals getting inside your property (if you don't have an actual regular fence, to begin with)
Each person, property, and dog is unique. So, it is difficult to determine the exact cost of an electric dog fence and its collar. If you are thinking of getting an invisible fence for your dog, it is highly recommended that you learn the whole system first... and discover the things that you need to know before installing one.
{module_productfeaturelist,P Dog Fence Collars,4,Weight,, template="/tpl/pro-list-filter.tpl"}
If you have more questions or enquiries about Electric Dog Fence Collars, give us a call on our 7 Day Hotline 1-300-(THE-DOG) 1-300-843-364 do not hesitate to CONTACT US