A Convenient, Effective and Affordable Dog Fence for Your Dog
For several reasons, an electronic dog fence may be your best choice if you're looking for dog containment solutions. Over the years, technology has made our products more advanced and cheaper. Everything you need to start setting up is right inside of the box and with little DIY skills, you will be able to set up your own electronic dog fence for your property at less than half the price of traditional fences or cages.
How are they Cost-Effective?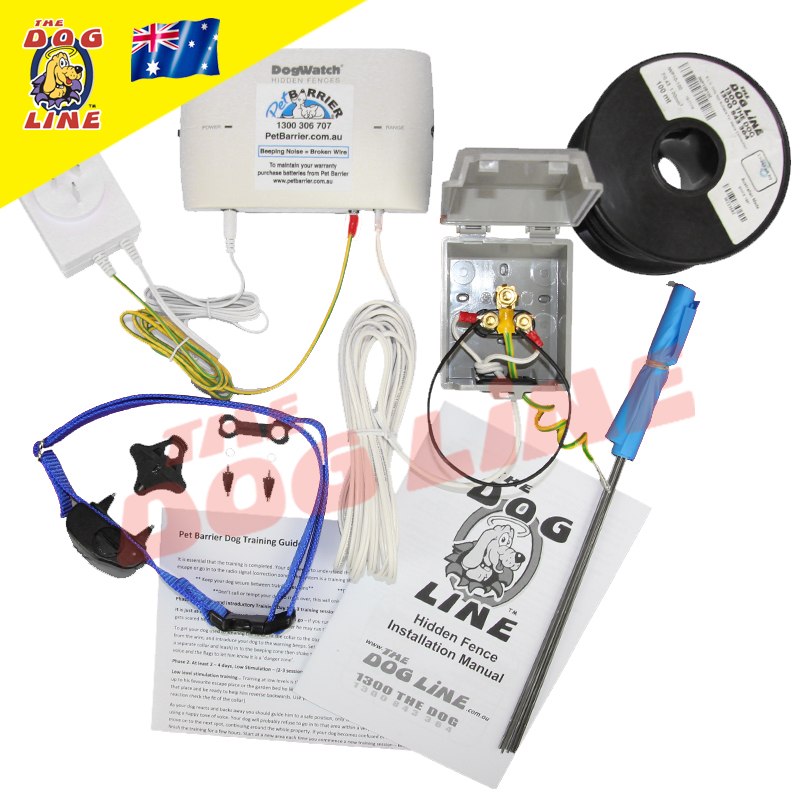 For starters, our kits are very affordable compared to other electronic dog fence kits in the market. We have a price match guarantee that ensures our price is as low as the lowest in the market. This enables you to choose the best but cheapest Electronic Dog Fence here at The Dog line.

Compared to traditional fences, dog cages or enclosures, electronic dog fences are way cheaper considering its features and convenience. Everything you need to set it up comes right straight out of the box and you won't need to do a whole lot of work to get it running. With a little DIY knowledge, or if you're just a fast learner, you'll be able to set up your own electronic dog fence for your property. Our 7-day helpline at 1 300 THE DOG (1 300 843 364) also provides support if you need help setting it up or if you have questions regarding your system.

Now that you know its cheaper than choosing other solutions, what else is there? Another reason I like is that it can be packed up and into the box as easy as it was when setting it up. This offers convenience for those who either need a new layout, expand or move to a new location.

Lastly, I would probably say that our systems are maintenance-free. As long as nothing gets damaged accidentally or deliberately, you won't need to check or fix anything that isn't broken, unlike traditional fences that may get problems with rust and deteriorate or repainting of wood fences to get them to survive the rain and heat for an extended time. To make this possible, we have included the highest quality HDPe dog fence wire with a 20 year UV rating in our kits to make sure that it survives for a long time and doesn't cost you money or time anytime soon. The equipment we offer also includes manufacturer's warranties of a substantial period. Most of our receiver collars are waterproof and weatherproof to increase durability and to decrease the chances of you having to get another collar if your current one gets busted.
How do they work?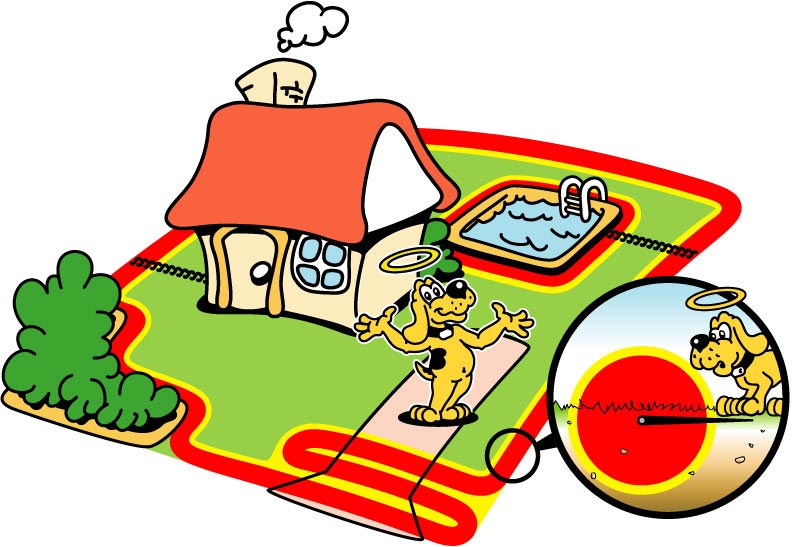 Despite the differences between kits and between wired and wireless configurations, they all generally work the same. A radio signal is produced by the transmitter and either run it through the wire or outwards in a circular manner which creates your boundary signal. The receiver which is secured to your dog's neck reacts if it receives the signal coming from the transmitter and delivers correction to the dog reminding it to stop and move back.

Our Pet Barrier line is often described as the only electronic dog containment system than functions utilizing the SafeLink Coded Digital FM Radio Frequency which secures the way the transmitter communicates with the receiver collar. This provides protection against stray radio signals in your area as well as radio signals coming from other electronics in your house such as a two-way radio and your TV.

Unlike our kits, other containment systems use an AM radio frequency which is more likely to pick up other radio signals in the area. This results in unwanted corrections being given to your dog scaring him and confusing him for being corrected for no reason.

Among all the dog containment solutions in the market today, the cost-effective Electronic Dog Fence undeniably provides your dog total protection and your peace of mind 24 hours a day. If you'd like an Electronic Dog Fence, give us a call or fill out our Free Dog Fence Quote form and tell us what you need.
Here for you and your dog,
Colin Seal