Take your dog to work and not getting into trouble because of it.
A lot of companies worldwide are allowing employees to bring their dogs to work. Some of them even give dogs positions in the company such as V.P of Canine Communications in P&G Pet Care. If you're one of the lucky ones to have this opportunity, take advantage of its benefits while still maintaining etiquette and rules.
How to Take Your Dog to Work
It has been proven that having a dog in the workplace boosts morale and productivity. Our dogs not only bring happiness in our homes but everywhere else as well as long as they are well behaved and know how to follow the rules. If your company allows you to bring your dog along with you, take advantage of this and further strengthen your bond with him. After all, our dogs are like our children and we wouldn't want to leave them at home unless it's necessary.

Bringing your dog to work has its pros and cons but that all depends on how trained your dog is and how you handle it. Let's talk about when you can take your dog to work and when not to as well as the simple dos and don'ts besides the company's policy that should be followed in order to stay out of trouble.
Size – Bring an Appropriate Sized Dog for Your Workspace
Unless you're the CEO of the company with a huge office and a good terrace or balcony, then you probably wouldn't want to bring your Great Dane with you. Always plan ahead and decide where you can leave your dog while you work.
Training – Behaviour and Etiquette
When deciding to bring your dog to work even when your company is dog-friendly, make sure that your dog is properly housebroken. Don't bring your dog if he's aggressive or territorial because that might cause some trouble with co-workers and will result in you getting into trouble as well.

A lot of companies welcome dogs to their workplace as long as they behave properly. Give your dog toys so they can stay busy. You would also want your dog to come when called as well as other commands that are essential for his safety and the people around him.
Health – Vaccinations
Whether it's in the company policy or not, it's always good to make sure that all your dog's vaccinations are up to date. The workspace is not an environment like your home where your dog is very comfortable and familiar with everybody. This also means that nobody would get sick of anything or even acquire rabies in case of an accident.

A healthy dog is a happy dog which also includes cleanliness. Bath your dog before you bring him to work and make sure that he receives regular check-ups.
Equipment – Fences, Toys, Leads, Bowls, etc...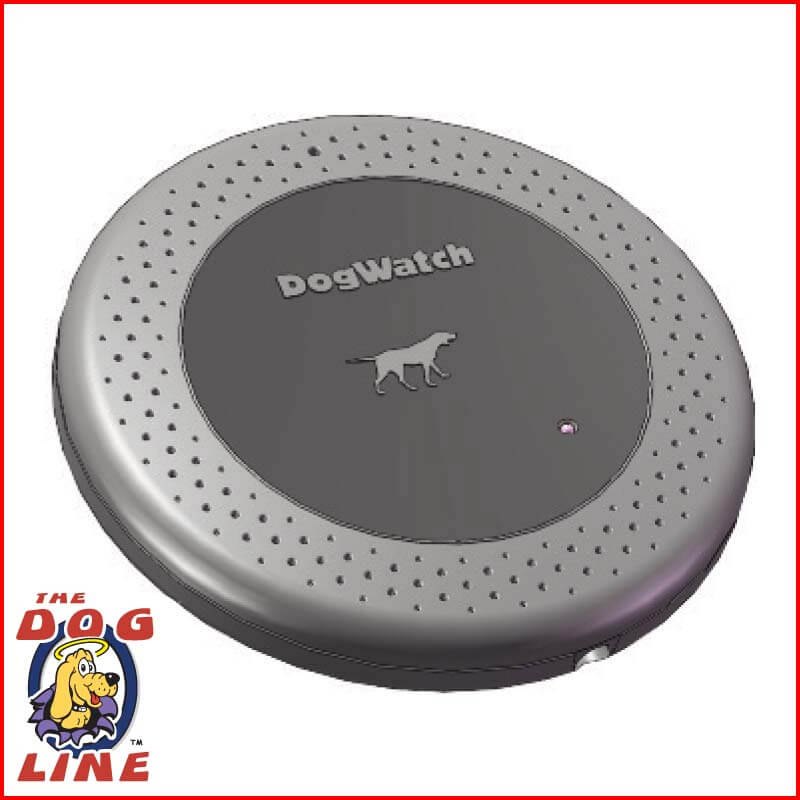 The usual important equipment you need to bring is a leash, a water bowl, a baby gate, and toys. Companies usually require all dogs to be on a leash when not behind a baby gate, or a closed door. However, baby gates aren't that very convenient to bring along with you. You can probably bring it one time and leave it in the office so you can use it the next day but you may need to use it at home as well. This is a small challenge because these don't usually fit in bags and people may have trouble coming near you when the baby gate is in place.

A better alternative to baby gates is the DogWatch Indoor Pet Barrier. We have two versions; one is completely wireless and the other has an optional wired configuration. The DogWatch IB-100 is completely wireless which is very convenient since it can fit in a bag and is battery operated. The DogWatch IB-200 is a dual function indoor dog fence that can also emit a signal from the transmitter but has an optional wired configuration which will allow you to create a customized area within your workspace.
Ultimately, bringing your dog to work is your responsibility and anything that happens involving your dog will be blamed on you. Make sure you cover every preparation and have contingency plans in case something happens.
Here for you and your dog,
Colin Seal