PetSafe Stay and Play Extra Stubborn Dog Receiver Collar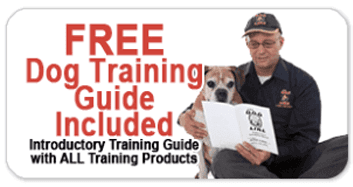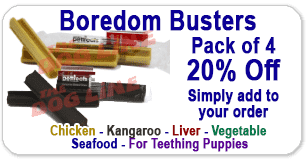 The Stay and Play Stubborn Dog Receiver Collar is the high output collar for the PetSafe Stay and Play Wireless Fence™. It's designed for medium to larger stubborn dogs with 6 programmable levels including a Tone Only Mode for training. The flexibility of 5 total static corrections gives you the ability to match the intensity of the correction to your dog's temperament.
This extra receiver collar is rechargeable and lasts up to 3 weeks on a full charge. The quick charge feature can get you back up and contain in only 2-3 hours.
The Stay and Play Wireless Fence™ Stubborn Dog Extra Receiver Collar comes as one of the collar choices for the PetSafe Stay and Play Wireless Fence™. Check the Stay and Play Wireless Fence™ Standard Dog Extra Receiver Collar if you have a small dog.
What's GREAT about the PetSafe Receiver Collar?
KEY FEATURES
3 Year Manufacturer's Warranty
Waterproof - Fully Submersible
6 Programmable Levels Including Tone Only Mode
Over-Correction Protection to Keep Your Dog Safe
Best for Stubborn and Hard to Train Dogs
2-3 Hours Quick Charge
Adjustable Nylon Collar Strap – Comfortable Snug Fit!
WHAT COMES IN THE RECEIVER COLLAR KIT?
Stay and Play Extra Stubborn Dog Receiver Collar
Contact Posts to suit your dog
Adjustable Collar Strap
Owner's Manual
MORE GOODIES FROM THE DOG LINE!
Get a free quote for your property and receive our free buying guide. Check out our video library and learn more about hidden dog fences and how they work. You can also read up on the 5 Great Questions to ask about a Pet Barrier.
Check out our Customer Reviews and Testimonials!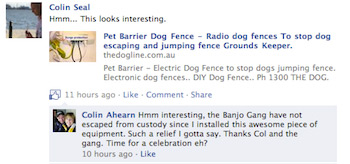 More about the PetSafe Stay and Play Stubborn Extra Dog Fence Collar

3 YEAR MANUFACTURER'S WARRANTY
The PetSafe Stay and Play Stubborn Extra Receiver Collar is covered by the manufacturer's warranty for 3 years!

FULLY WATERPROOF AND SUBMERSIBLE HIDDEN DOG FENCE COLLAR
If your dog jumps in the pool or plays under the rain, the collar won't sustain any damages and cost you another. The casing is built to be waterproof so no water can seep in and damage the circuitry.

PROGRAMMABLE LEVELS + TONE AND VIBRATION ONLY
The tone activates in the warning area right before your dog enters the correction area and receives a correction so the Tone Only Mode is best for training and conditioning your dog to step back when it hears the audible tone. 5 static correction levels are at your disposal to match your dog's temperament. Start low and gradually increase until your dog reacts to the correction properly.

OVER-CORRECTION PROTECTION TO KEEP YOUR DOG SAFE
This feature shuts the collar off for 10 seconds after 15 seconds of getting stuck and confused in the correction area. If your dog exits the boundary area, the collar will not give your dog a static correction.

BEST FOR STUBBORN AND HARD TO TRAIN DOGS
This receiver collar is designed to contain large and stubborn dogs that weigh from 2.3kg and up. For more small to medium dogs, you might need the Stay and Play Wireless Fence Standard Dog Extra Receiver Collar.

QUICK CHARGING FEATURE
The quick charge is one of the best features of this collar. 2-3 hours every 3 weeks is nothing compared to other receiver collars that may need charging every few days. The quick charge takes the hassle out of the equation and even gives you up to 3 weeks of battery life.

ADJUSTABLE NYLON COLLAR STRAP – COMFORTABLE SNUG FIT!
The collar's strap is adjustable so you can snugly fit the collar around your dog's neck so it can deliver the corrections properly. Remember that it must never be too loose or too tight that it might cause skin irritation.