Home
> Facebook Dog Remote Training Collars Testimonies
---
Training a dog to obedience is a both an owner's responsibility and a privilege. And to have a successful and effective training session with your dog, the right dog training collar must be considered.

Aussie Buyer Protection
Trouble Free Guarantees
Lowest Price / Best Deal
7 Day Support Line
Proud Aussie Family Business (Since 2003)
Free Dog Training Guide
Supporting Animal Rescue
Have a Question? Prefer to Order by Phone?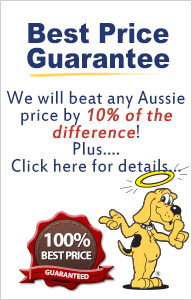 Best Deal Guaranteed

Free Training Guide

Shipped Same Day

14 Days 'Trade Up'

14 Day 'Trade up' Guarantee