Are you planning to get a puppy? It is important to know where should you ethically get your new pup. Should it be from animal rescues, breeders, pet shops?
On TDLTV with Gaz Jackson, we discuss the multiple choices of getting a puppy from the right and ethical sources as well as choosing the breed of dog that suits your everyday life.
Where Should You Get a Puppy?
Interview with Gaz Jackson, The Dog Trainer
Getting a Puppy or a New Dog from these 3 Common Sources (Click each item to discover more)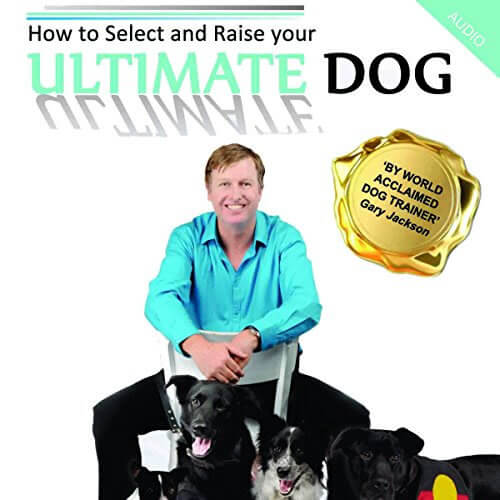 Gary "Gaz" Jackson is a world-renowned Australian Dog Trainer who has published many great books about dog training... and his latest book, How To Select and Raise Your Ultimate Dog, is currently on holiday special at 80% discount for $10 ONLY!
It includes 5 hours of audio-book, 3 hours of dog training videos and an e-book. It's like an ultimate private lesson in your own home.
Now, Gaz recommends that we should first consider rescue centres as our option for getting a new pet - this is if your main aim is to save a dog's life.
But if there are no rescue centres near you and you want a specific pure-bred pup... you should know the steps you should take before you buy a new puppy from any other source.
Today, I will help you decide where should you get your puppy by summarising the pros and cons if you get your puppy from a rescue centre... or a breeder... or from a pet shop.
However, you may resonate with a thing or two from all of these puppy sources - it depends on your intention for getting a new pet or a puppy.
Rescue centres can range from the RSPCA to any other animal welfare group or rescue shelter. If you get a puppy (or even an adult dog) from an animal shelter, you are ultimately saving the dog's life.
Most shelters put down dogs that are injured, too old, have diseases, aggression... and often, just because there are too many dogs in the kennel facility.

Some rescue centres do not believe in working dogs or any exercise that may put the dog at risk. Thus, dogs who may qualify for military or law enforcement but fail on the family pet criteria are also put down.

Other rescue groups who say that they are a 'no-kill' shelter get dogs from the RSPCA and when they can't sell or re-home them, they return these dogs to the RSPCA to be put down.

You may not be able to get your preferred dog breed.

Most dogs that come into animal rescue shelters have been un-socialized, abused, maybe hand-shy or scared of people - this may be a big challenge for you as you bring one into your home.
Here are the pros:
Dogs from welfare organisations are temperament-tested to ensure the dog is safe around other dogs and people.

Then, they are vaccinated, de-wormed and de-sexed - ready for re-homing.

The people who work for animal welfare organisations have very difficult jobs but they are mostly very caring, empathetic people who love animals.

You will save a homeless dog's life and share your loving home.

You will also have a chance to choose from many pure and cross-breed puppies and adult dogs.

If you decide to get your new puppy from a rescue group, contact the animal control department or any local dog rescue group near you and arrange a schedule so you can view their available dogs.

Also, this will give you an opportunity to get well-educated, about dog-ownership, by some of these dog rescue heroes.
It is understood that breeders make a profit from breeding and then selling dogs - they, too, face stigma as they are often associated to puppy mills or puppy farms. However, it is fair to know what kind of breeder you may buy your new puppy from.
Gaz Jackson clarifies in his book that in many cases, animal control officers and professional breeders consider the backyard breeders as amateurs.
However, more often than not, there are only a few differences between a backyard breeder and a professional breeder: the latter may produce more litters, is registered to the canine control council and is a member of a breed club.
Needless to say, a backyard breeder is anybody who whelps a litter of puppies from their home - this can be planned or accidental litter from their pet.
And if someone buys dogs just to breed them and sell the puppies, he/she is still a backyard breeder but is on the borderline of becoming a puppy farmer.
Also, often, backyard breeders do not have the professional setup of whelping and breeding equipment. So, puppies may be whelped in household places such as in the garage or in the laundry.
Then, they advertise the puppies on the internet or in the classifieds - usually at five weeks of age and release them at 8 weeks of age.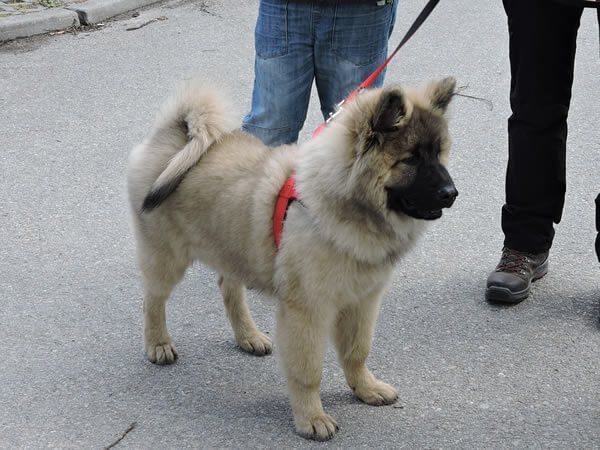 If your aim is to get a high-quality puppy to groom... and if you are fond of joining dog show competitions, a registered show breeder may help.
Before buying from a registered show breeder, speak to several of the first - from dog show club officials to club members. So, you can work out who is producing puppies of the highest quality.
Researching online can also help - get photos of high-quality dogs of your choice or a list of the breed standards.
You may also join a show breed club to get the latest information on breeding and show dates.
The most important thing to remember when buying from a show breeder is the papers - make sure that you have the guarantees of the breeder in writing, this includes the pedigree papers.
These breeders always try to produce the most highly driven, smartest, most rock-solid, fastest and hardest working dogs.
They spend a huge amount of time on their breeding programs - they also often import dogs from the IPO (International Police Organisation), including German protection dogs such as Schutzhund... and world champion dogs' semen.
Most law enforcement and military dogs come from these registered working dog breeders.
To find these breeders, start searching on the internet and classifieds and build a list. Then, contact your local government or even private dog squad in the military (if you can), even in prisons and in the police force - talk to the head dog trainer and get the recommended breeders.
As you build your list of top breeders, do more research on their breeding programs - including when their next litter is due. Then, narrow your choices down to one breeder and get the best puppy.
Gaz Jackson does not recommend buying your new puppy from pet stores, regardless of how well-fed and well-maintained they look.
This is because a lot of pet stores selling puppies buy their dogs from puppy farms that produce little cross-bred and pure-bred toy dogs.
Most of these puppy farms that produce puppies to a multitude of pet stores have been busted by the RSPCA - they discovered hundreds of dogs in terrible conditions.
Most of these dogs were in chains, locked in small cages in horrible conditions with buckets of filthy water and pale food everywhere.
Some of these rescued dogs are in poor health and were put down by the RSPCA and some were rehabilitated in hopes of getting re-homed.
Basically, all puppy farmers supply pet stores - most of their dogs spend their lives pregnant and rearing for pups.
This is why there are groups like Oscar's Law - they work to stop puppy farms and pet stores from selling puppies.
Oscar is a toy stud dog rescued from a puppy farm located in Victoria - he suffered from infected and inflamed gums and other dental diseases, he also had infected ears, his fur was horribly matted and he was in great pain as abscesses from grass seeds cover his skin.
Days after Oscar was rescued, authorities came to get him and returned him to the hell-like puppy farm he came from. He endured 5 years in two puppy farms before finally getting a loving home.
This is how Oscar's Law started - there are thousands of dogs like him in puppy farms all over Australia and they need our help.
As Gaz Jackson suggests, you can help stop the cruelty of the puppy factory industry by NOT buying puppies from pet shops... and by raising awareness about Oscar's story and Oscar's Law:
Stop the massive production of dogs and make puppy factories illegal.
Abolish the sale of companion animals from factory farms, online, in pet shops and in print media.
Educate people that it is better to adopt animals from rescue shelters and organisations, or pounds.
Help convince the government to start running a truthful campaign about real and responsible pet ownership.
Go to oscarslaw.org and become a part of the solution - find out how you can help stop puppy factories.
Share this with anyone you know who may be looking for a new puppy.
Help them decide where to properly get their pup.