Meet Shaka and his happy Family! Shaka is now safe and secure in her home.
How Does the Electric Dog Fence Work?
Each kit is supplied ready to plug in on the bench to see how it works. The transmitter and the transformer are positioned out of the weather and undercover in a shed or or garage. You can then run the dog fence wire around your property or in any layout you want (scroll down to see our Electric Dog Fence wire designs and great layout suggestions!).
The FM Radio Signal (FM Digital for safety)
The radio signal is projected out from the wire and creates and invisible, dog fence barrier that will cause the dogs collar to react. As the dog approaches the radio signal the receiver collar will give the dog a warning signal in the warning zone and then a static pulse from the the dog fence collar if the dog proceeds into the correction zone.
The Fence Receiver Collars (programmable levels for easy training and security)
Using the levels in the collar and following the FREE dog training guide included in the kit you can train the dog using low levels on stimulation to stay away from the fence or the open gate. We want to use the training so that it becomes the dogs decision to stay away from the radio signal.
The Receiver Collars - Small, Tuff and Reliable.
The effectiveness of the Dog Fence Collar can mean the difference between success and failure. We offer 2 sizes Standard and Mini... and these come in 2 options. The 5 level receiver collar and the 8 level receiver collar which uses more levels for easier training.
Using the coded Digital FM frequency the Pet barrier Collars will not pick up any stray radio signals form other electronic devices and activate accidentally which would cause the dog a great deal of confusion and distress. The long battery life not only saves money but means the dog is always protected.
All Collars - Pet Barrier Electronic Dog Fence Collars.
- Available in 2 sizes and 2 designs. 5 level Collar and the 8 level Collar.
- Coded Digital FM Frequency - which will not activate accidentally (near TV's or mobile phones for example)
- 'Fast React' - 1/12th of 1 second - to prevent run throughs. Too quick for the dog.
- Block Method of correction. Instant correction at the level you select.
- Long Life battery in all models, with battery saving technology.
- 'Anti Linger' Activates after 15seconds in the warning zone to prevent battery run down.
- Waterproof.
- Tuff 'Poly Carbonate' Casing. For added durability and protection from Dog Chews.
- Chew Warranty - if it is chewed it is covered by the Warranty (so tuff)
- Tri-Aerial receiver - 3 internal aerials to activate even if it is on the back of the dogs neck.
- Programmable levels, including level zero for easy progressive gentle training.
- Fully adjustable and replaceable strap (supplied)
The FM1200 Series Electronic Dog Fence Collars. 5 Levels
Designed to be more flexible with 5 programmable levels including a high level (4kV) at the top end which is stronger than some 'stubborn dog Collars' on the market. Using level zero 'beeping only' and the low levels it is very easy to take the training gently and allow the dog to understand the safe zones and the correction zones to avoid 'porch siting syndrome'... Available in 2 sizes with the same strength and flexibility offered for both sizes.
Fm1200 Standard Fence Collar
The advantage here is the light weight and the size - yet a long long battery life. suitable for dogs just over the size of a Jack Russel available with Long haired contact posts for thick haired or Husky breeds as well
Mini FM1200 Receiver
Suitable for very small dogs and Cats... Still a long life battery in relation to other Dog Fence Collars and also for the size of the unit. Tiny Tiny Collar which is very lightweight
- Battery 1/3 3v lithium Battery - lasts upto 6 months depending on the Level and the use
Pet Barrier Electric Dog Fence Kit
The most significant advantage we offer with our Pet Barrier Dog Fence system is having a long warranty on all of our containment systems which also covers issues like fusion damage to the circuit board that can be costly if its not protected from energy spikes. Plus our 7-day helpline which you can always call for any help or inquiries.
- Each kit contains everything you need for 1 dog and the first 100m of wire - Installation guide, owners manuals and training flags.
- Our 2mm HDPe wire can be attached to a fence, buried under gates and driveways or simply laid on top of the garden to mulch over.
- You have our Seven Day Help Line for support and our 100% guarantee of success.
- You don't have to worry about it working for your dog - We guarantee it!
- Do you have more than 1 dog? Just add extra dog fence collars and they'll all be safe and secure!
Pet Barrier Dog Fence Collar
The dog fence receiver collar is programmable with:
- 5 levels of correction to train your dog
- it comes with a cool warranty- we know your dog will chew the collar well and thoroughly, so we will provide 1 replacement Pet Barrier dog fence collar for each of your dogs.
Pet Barrier Dog Fence Transmitter
- The Pet Barrier Dog Fence System uses FM Radio frequency that signals between the transmitter and the dog fence collar which will keep your dogs safe within your perimeter.
- The FM Frequency will not interfere with any radio signals on your property or other signals that may set your dog's collar off and give false corrections.
Features That Set The Dog Line Pet Barrier Dog Fences from the Rest: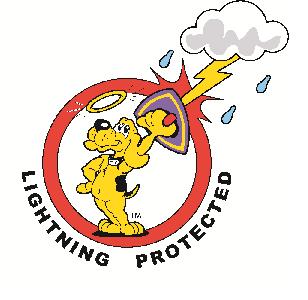 - Built in Surge Protection on the power adaptor.
- FM Coded Digital Frequency from the transmitter– Won't be interfered with any other signal
- External surge protection box to protect the transmitter (on 1 acre+ kits)
- Our warranty covers any fusion damage to the dog fence transmitter.
- 2mm fence wire coated in HDPE – For strength and UV protection
Call us on our Seven Day Help line
1300 THE DOG (1300 843 364)
to get your
FREE Dog Fence Quote
and let's discuss your dog fencing needs.
You can also refer to our very comprehensive
FAQ page here
.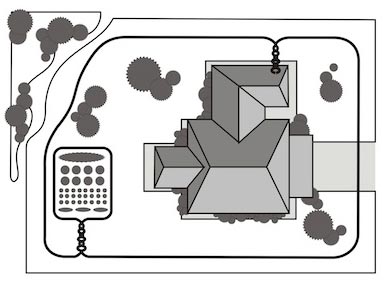 2. Pet Barrier Dog Fence layout design 2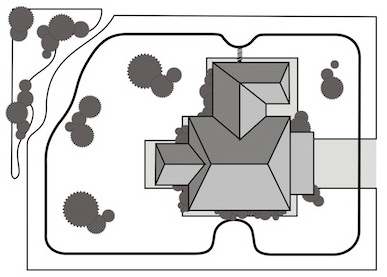 3. Pet Barrier Dog Fence layout design 3
4. Pet Barrier Dog Fence layout design 4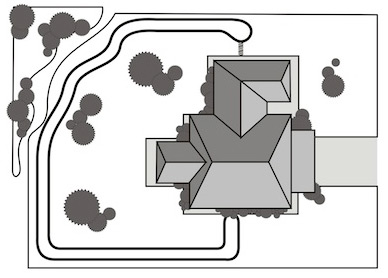 Keep in mind that you can always create layout of your own- something that will give solution to your specific needs and address your own dog problems.
If you still have questions in mind, here are 3 things that may help you decide:
To make things easier for you, we categorized our Pet Barrier Dog Fences According to:
Here for you and your dog,
Colin Seal

Best Deal Guaranteed

Free Training Guide

Shipped Same Day

'Trade Up' - Trade In...

6 Month Trade In Guarantee
Electronic Dog Fence Reviews
Colin Seal - Tuesday, October 23, 2012

Electric Dog Fence as a Safe Containment for Your Dogs
What is an electric dog fence? Many dog owners are satisfied with its performance. It has been used countless of times as a good dog containment system especially for large properties in Australia. However, does everyone really understand the functions, features and benefits of this unique fence?

Colin Seal - Friday, October 14, 2011

How to Stop a Dog Digging in the Garden
Dogs and flower beds just aren't friends. Dogs just have a knack of destroying garden beds without much effort. Discover how to stop a dog digging in the garden, so that you can enjoy your dog as well as your flowers.

Colin Seal - Friday, September 30, 2011

Stop a Dog Jumping the Fence
Do you have a dog that you just cannot contain in your yard? Does your dog disappear over (or under) your fence? Well, here is the answer to stop a dog jumping the fence, that will prevent your pet from escaping and end your woes forever.