Close to giving up in training your dog? Teach your dog how to behave properly with the use of remote trainers. This review will give you all the details you need to know about the SportDOG SD-425E Training Collar.
Recently, we interviewed Muzza about the SportDOG SD-425E Remote Trainer he uses for his two dogs. He's been using it to discipline the dogs every morning when they get excited which causes them to make a lot of noise.


After a few days of training, the dogs have responded very well to it. Upon seeing Muzza with the remote, the dogs already know what to do – they settle down. His only concern about the dogs is disturbing the neighbourhood with their barking, and other than that, his dogs are very well-behaved.

Muzza has had experience with remote dog trainers before but he had trouble with the battery because it was a sealed unit and it wasn't waterproof. So, he decided to use the SportDOG SD-425E instead, in which he said that he hasn't encountered any problems at all.

Now, you might ask what's so special about the SportDOG SD-425E Remote Dog Training Collar. Below, we will talk more about it and show you why professionals prefer equipment from SportDOG.
SportDOG Remote Dog Trainer Under Review (SD-425E)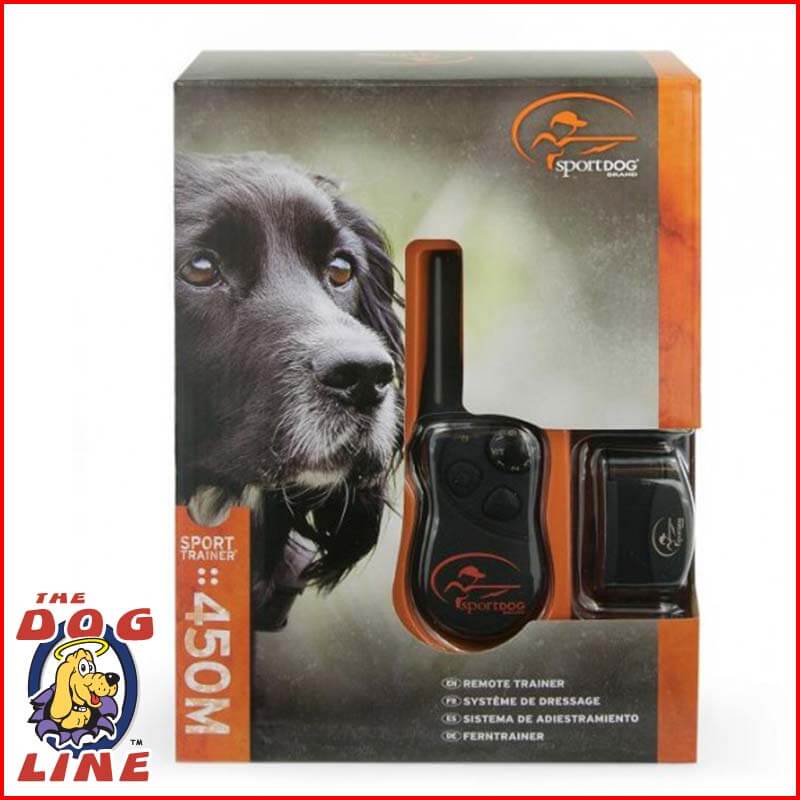 Dogs can be quite stubborn at times. They are very fond of barking, chasing, digging, escaping or whatever unwanted behavior your dog manifests. If you are not to address these misbehaviours immediately, your dog might end up in trouble. And we don't want that to happen. Get some peace of mind with your dog's behavior with a Remote Dog Training Collar. Your dog will learn how to behave properly in no time!

The SportDOG Remote Dog Trainer (SD-425E) is a safe, durable, and effective dog remote training kit that allows you to discipline your dog in short distances. The idea here is to correct your dog from his misbehaviour through Static, Tone, and Vibration stimulations.

With proper and consistent training, your dog will learn how to respond to these harmless corrections.
SportDOG Remote Trainer is full of remarkable features.

Waterproof and Submersible Receiver Collar and Remote Transmitter
Both the receiver collar and remote transmitter are waterproof and submersible because it is protected by DryTEK Technology. Thus, it can be submerged in water to a depth of 7.6m.

Quick Charge
The unit is powered by a rechargeable lithium-ion battery, which allows it to charge fully in only 2 hours with up to 60 hours of use.

Add-A-Dog
Like all SportDOG products, the SD-425E is capable of training to a maximum of 3 dogs simultaneously.
SD-425E Modes of Stimulation
The SD-425E has 2 operational modes to give you the liberty to train your dog as to what you see as most effective.

Continuous Mode
Continuous Mode of static, tone, or vibration allows you to control the length of time the stimulation is enforcing with a maximum of 10 seconds. It has a "time out" period for 5 seconds and can be delivered again after it.

Momentary Mode (Nick)
Momentary Mode or Nick Mode of static, tone, or vibration delivers the stimulation for 1/10 seconds despite the length of time the button is pressed.
3 Easy Tips in Operating the SD-425E
Your dog will only be able to reach the full capacity of being well-behaved through proper training.

Train one command at a time
Do not overwhelm your dog by eliminating all misbehaviours at a time. This may result in confusion.

Be consistent
Send a signal to the collar with consistency in stimulation. Find the right intensity level for efficiency.

Do not overcorrect your dog
Train your dog with as few corrections as possible. Only increase the intensity level when necessary.
Through time, you might just need the SD-425E for a refresher course.


Here for you and your dog,
Colin Seal