Training your dog can be hard. PLUS, the stress brought by your dog's unwanted behaviours makes it more difficult. We all love our dogs. We want the best for them - this is a cliche but you know it's true. If you want to improve your relationship with your dog, you gotta learn how to train him… but what's the quickest way possible?
Train Your Dog Quick With PetSafe Easy Dog Training Collar
Get a remote dog trainer. If you have a pet dog that needs to be trained from unpleasant behaviours such as messing around the trash can, wrecking your garden, jumping on visitors, chasing people at the park, pulling on leads and many more…
PetSafe Easy Dog Training Collar Features:
Remote dog trainers can definitely help you in reinforcing positive behaviours to your dog. You don't have to hire a professional dog trainer... nor pay for an enrollment fee on a dog training programme. Become your dog's *superhero* with PetSafe's Easy Dog Training Collar.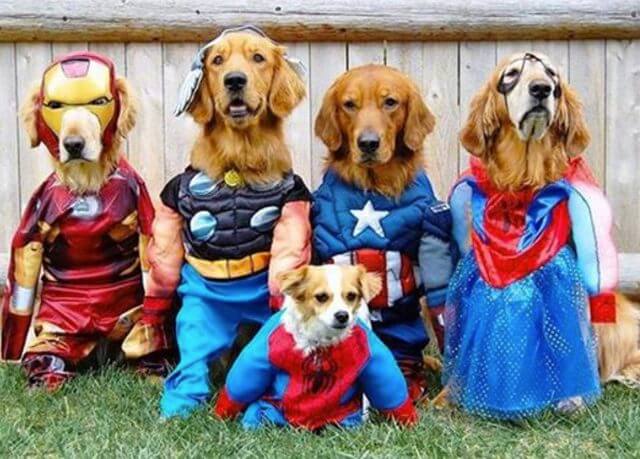 (If you're the superhero, would you hire these sidekicks?)
What You Will Like About PetSafe's Easy Dog Training Collar
Your remote dog training should be easy. I know that you are a busy person and you can't just spend all of your hours in a day, training your dog… That's why I highly recommend this remote dog trainer from PetSafe so you can achieve that easy dog training in no time.
This signal range is suitable if you are training in the park, inside your house or around your yard. This is very much applicable for pet dogs being trained for tricks and short distance recall, as well as basic commands such as sit, stay and heel.
PetSafe guarantees a 3-year warranty for the Easy Dog Training Collar ST-70. This is an amazing benefit for an electronic device. You can really tell that the manufacturer is committed to delivering the best service and they are confident that the product is of high quality.
This remote dog trainer unit is tested and cleared by the Australian Communications and Media Authority. This advanced coding means that your dog's collar receiver will not pick up any other radio signal except the remote transmitter. Also, your remote transmitter will not interfere with any other device except the collar. So your dog is safe from mobile phones and other electronics.
In case you want to signal your dog for a food treat or reward… or warn your dog first before delivering the static stimulation, you can do it with PetSafe's Easy Dog Training Collar. The first level is good for rewards and the second level is considered as a great warning feature.
This remote dog trainer transmitter may be small but it features 12 levels of static stimulation. As you saw in the video, you can switch the levels using the 3 easy access on the side of the remote:
Access I are levels 1 to 4

Access II are levels 5 to 8

Access III are levels 9 to 12
This ensures an easy, light and compact way to train your dog.
This is definitely one of the features that bring you peace of mind - the remote transmitter and collar receiver are durable enough to resist water-risks and withstand the Australian weather. However, please remember that both are not submersible in water.

Is Remote Dog Training Safe?
Get the best remote training collar. So, you'll rest assured that your dog is safe. Yes, that's my answer. The safety of your dog during a remote training depends on the quality of your unit and how you use the remote dog trainer.
PetSafe is an international company - their products are reliable and they have a very good track record. That's why I can confidently say that the Easy Dog Training Collar is 100% harmless.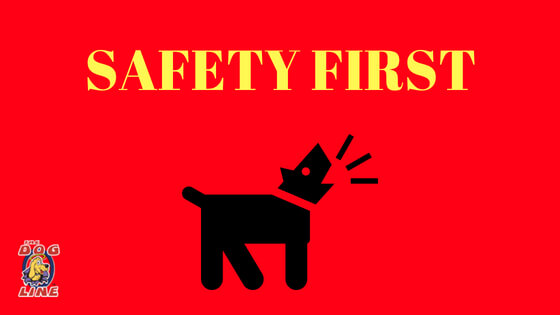 How to Test the PetSafe Easy Dog Training Collar?
Turn the collar on and you will hear a couple of little beeps with flashing lights

Test the correction using the Test Light Tool (as seen on the video above)

As you switch to different correction levels (higher levels) you'll see that the light will become brighter

There you have it, your remote dog training collar is turned on.
To test if the static stimulation is indeed working… and if you are curious about how it feels on your dog, you can test it on yourself. Note that you'll feel the static correction a lot more than your dog because you've got a thin and oily skin while your dog has dry and thicker skin.
The sensation is similar to an irritating tiny needle pinch - like a TENS Machine (Transcutaneous Electrical Nerve Stimulation) that are being used by a physiotherapist. So, it's not a painful stimulation but it's annoying. You will also notice that there is no heat generated from any of the probes - it will never burn a dog's skin. Thus, the remote dog training collar is only designed to get your dog's attention.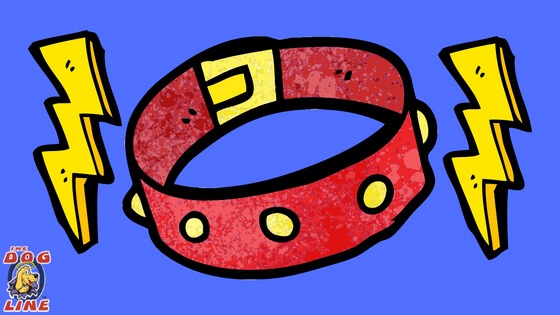 Care and Training Tips for Remote Dog Training Collars
Always remember that the KEY to a successful Dog Training is having consistency and persistency:
Be persistent on using the tone features

Be consistent on rewarding your dog - verbal, food treats, pat

Be consistent on warning your dog on the act of doing an unwanted behaviour before you activate the static correction.

Always start at the lowest level of static stimulation (during the first training period)

Learn the recognition level of your dog so you can immediately use this level later on

As you can see in the video, the yellow tag means that you should not attach a lead to the unit since this may put more pressure on the dog than necessary

However, during the first training period, you can let your dog wear an additional collar for leads - especially for walk and heel training

Don't leave the training collar on your dog for more than 12 hours

Always check and clean your dog's skin for possible rashes

Always clean the collar strap

Make sure to turn the collar off when not used so you can save the battery - remember that the remote is dormant but the collar is always active - waiting for the remote to give the signal

DON'T show your dog the silly remote and they'll never know what's going on - they will associate the correction to the unwanted behaviour and you'll always be the hero.

When in doubt, always refer to the training guide.
Drop us a call on our 7 Day Hotline 1-300-(THE-DOG) 1800 216 873 or for questions/inquiries CONTACT US