Quick and Effective training if Remote Training Collars are used properly. E-Collars are very controversial because of mixed opinions from people who have used it or someone who judged it too early.
Why should I use a Remote Training Collar?
Same as every training tool in the market whether it's a Clicker, Choke Chain, Prong Collars what we need to do is asses your dog first before start training. We need to consider a lot of things, first is if your dog is fit to undergo any sort of training then ask professional advice on the right method of training that you should use.

Now, on the other hand, Remote Dog Training Collars are the best tool that you can use when training your dog because you can adjust the way you will give the correction and the level of stimulation that your dog will feel. Because as we all know that every dog if different, With E-Collars such as the Educator ET-300TS Mini Remote Trainer Collar you can easily adjust the level of correction and even choose if you wanted a momentary or continuous correction.
Bad raps about Remote Training Collars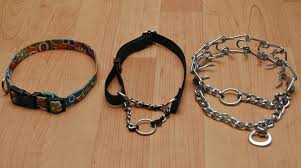 Remote Dog Training Collars are said to be Inhumane way of training dogs or acts of animal cruelty. Well to tell you honestly it's actually the owners that are using E-collars incorrectly that are saying these things because of what happened to their dogs.

Lets lay down some examples, Regular Flat Collars can harm your dog's neck if it's pulling because it applies pressure to one area of the neck, Choke Chains can cause damage to your dog's neck due to pulling and can cause bald spots because it pulls your dog's hair as well. Now E-collars prevent neck injuries due to dogs pulling you because as soon as your dog tries to pull you, you can immediately give a correction that distracts them from pulling.

Also, one reason why people think that remote training collars are inhumane is because of the term "SHOCK COLLARS" scary right? But the correct term is actually "Static Correction" and also others think that if they zap and zap their dogs then it will behave. Well, you got it wrong, E-collars are actually formed of communication to your dog rather than a punishment tool. It's like actually tapping them on the shoulder and getting their attention.
The proper way to use Remote Training Collars
Remote training collars are communication tools. They are like your invisible leash, the first thing you have to do is condition your dog that e-collar is also like calling their name or getting a reward. In that way, you can control your dog for a longer distance without shouting their names.

And one more thing that you have to remember is to look for your dog's recognition level. This is where a lot of people misuse an e-collar because they think that they have to set it to a high level. What you have to do is to start with the lowest level and work in a quiet place without distraction and observe your dog. What you will be looking for is the lowest level that your dog will feel the e-collar watch out for a tilt in the ear or a head turn of movement that would let you see that your dog feels the level of stimulation without them being hurt. What you want to replicate is the way you pull the leash on your dog or their reaction when they hear their name.

Once you get their attention then you can add in command either for them to come to you or to stop what they are doing and look to you and behave the way you want them to. We should always associate the e-collar with a positive reward after they have done what you ask them to.
What's the best Remote Training Collar that I should get?
Every dog is different that's why all training approaches should be different as well. The best way to know the best e-collar to use is to give us a call at 1300 THE DOG (1300 843 364) or send us an email at helpdesk@thedogline.com.au and we can assess what would be the best remote training collars to use when it comes to your purpose and vision on what you want to achieve with your dog.


Here for you and your dog,
Colin Seal