SportDOG In-Ground Dog Fencing System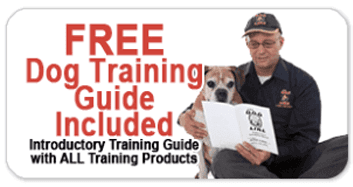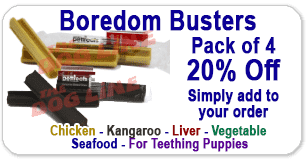 The SportDOG In-Ground Dog Fence is a cost-effective electric dog fence best suited for medium to stubborn dogs. The included Receiver Collar features 4 levels of high output static stimulation, vibration, and tone only options.
Create a boundary of up to 100 acres and give your stubborn dog the freedom that they deserve while keeping them contained with high output stimulations. It's very easy to install, safe, reliable and it comes from a trusted brand.

What's GREAT about the SportDOG In-Ground Dog Fence System?
THE FENCE TRANSMITTER BY SPORTDOG CONTAINMENT
2 Year Manufacturer's Warranty
Built-In Lightning Surge Protection – Prevents surge or fusion related damage to the transmitter
Wire Break Alarm – Alerts you to possible problems of the Boundary Wire
Up to 100 Acres of Coverage
Supports Multiple Collars – Expands to any number of your dogs with purchase of Add a Dog Receiver Collars (SDF-CTR-22)
User-Friendly& Easy to Install – All in one box
MANUALS AND GUIDES
Owner's Manual
Step by Step Training Guide
Step by Step Installation Guide
THE SPORTDOG RECEIVER COLLAR
2 Year Manufacturer's Warranty
Completely Waterproof and Submersible
Best for Medium to Large and Stubborn Breeds
4 Programmable Levels – High Output Static Stimulation
Tone & Vibration Modes – Best for Training
Anti-Linger – Prevents unnecessary battery loss
Low Battery Indicator
The Complete SportDOG In-Ground System
The SportDOG In-Ground Electric Dog Fence SDF-100A comes with everything you need right out of the box. All you need to do is layout the wire around your desired boundary, attach both ends of the wire to your transmitter to make a loop, plug in your transmitter to a wall socket and your boundary is live.
We include an installation guide to help you with this and how to use the whole system. The receiver collar can easily be set to the stimulation level or mode you want after installing the included 9V battery.
Layout the included dog training flags and use the included step by step training guide to train your dog with the SportDOG Electric Dog Fence. If you still need help with all of these steps, give us a call on our 7-Day Helpline at 1300 THE DOG 1800 440 661).
What comes inside the box of the SportDog Contain + Train System?
SportDOG Transmitter
Power Adaptor
SportDOG Receiver Collar
Adjustable Collar Strap
300m of Dog Fence Wire
Dog Training Flags
Owner's Manual
Step by Step Training Guide
Step by Step Installation Guide
The SportDOG Dog Fence Transmitter
The SportDOG SDF-100A Transmitter produces a radio signal that travels through the wire and back to the other end, creating a loop. The signal will then have nowhere to go but outwards from the wire, creating your invisible dog fence. You can control the width of the signal by adjusting it on the transmitter.
The transmitter is able to cover up to 100 acres of land. Perfect for a larger property area with large stubborn dogs.

2 YEAR MANUFACTURER'S WARRANTY
The dog fence transmitter is covered by the manufacturer's 2 year warranty.

BUILT-IN LIGHTNING SURGE PROTECTION
The SprotDOG Electric Dog Fence SDF-100A transmitter itself has a built-in lightning surge protection feature. If lightning happens to hit your boundary wire, the surge of electricity that travels through the wire and into the transmitter won't damage it.

WIRE BREAK ALARM - FOR ADDED SECURITY
Gardening, digging or whatever activity that goes on above your boundary wires may damage them. Once your wire is cut, your boundary will not be functional and an alarm will sound. You can then take your dog inside or put it on a leash so they are secured while you find the break and fix it.

UP TO 100 ACRES OF COVERAGE
Keep your dog secure in a large enough area of up to 100 acres. Your dog can be safely and effectively contained inside the boundary area while having all the freedom it deserves.

SUPPORTS MULTIPLE RECEIVER COLLARS
It contains more than one dog with a single electric dog fence system. Simply grab as many extra receiver collars as you want and contain all of your dogs inside your property.

DO IT YOUR OWN INSTALLATION; READY STRAIGHT OUT OF THE BOX
All the necessary components to install a fully functioning electric dog fence are included in the box. Simply take out the step by step installation instructions to guide you through the installation process and the training guide for the training process. We also have a 7-Day Helpline to help you with anything you need. Simply call 1300 THE DOG 1800 440 661).

The SportDOG Receiver Collar
The SportDOG SDF-100A Receiver Collar is equipped with 2 contact posts that rest on the dog's skin. Through these contact posts, a static stimulation is delivered whenever your dog enters the dog fence signal which means to stay away once training is done.
You have 4 levels to choose from as well as a tone-only mode for when training the dog or when the dog doesn't need the static stimulations anymore. Since the static stimulations that are being delivered are high output, this receiver collar is best for large, stubborn dogs.
It also features an anti-linger feature that will help save battery if your dog gets stuck inside the barrier.
2 YEARS MANUFACTURER'S WARRANTY
The SportDog Dog Receiver Collar is covered by a 2 year manufacturer's warranty.

DRYTEK TECHNOLOGY - WATERPROOF SPORTDOG RECEIVER COLLAR FOR WATER ACTIVITIES
The SportDOG SDF-100A Receiver Collar is designed to be completely waterproof for added durability and safety. Your dog can splash all he wants when it rains.

DESIGNED FOR MEDIUM TO LARGE STUBBORN BREEDS
This electric dog fence receiver collar uses high output static stimulation to contain the most stubborn dogs inside your property.

4 PROGRAMMABLE HIGH OUTPUT STATIC STIMULATION LEVELS
The SportDOG SDF-100A features 4 static stimulations in high output settings and can be adjusted to fit your dog's temperament. This is best for medium to large stubborn dogs and not recommended to be used on small sensitive dogs.

TONE & VIBRATION MODES – BEST TO USE DURING TRAINING SESSIONS
The receiver collar also features tone and vibration modes best used for training to let the dog understand and respect the invisible barrier. The tone only mode can also be used when your dog is fully trained and doesn't require static stimulations anymore.

ANTI-LINGER – SAVES BATTERY LIFE
The Anti-Linger feature of the SportDOG Electric Dog Fence Receiver Collar shuts the collar off if your dog stays in the warning zone listening to the warning tone.

POWERED BY A REPLACEABLE 9V BATTERY
The SportDOG SDF-100A Electric Dog Fence Receiver Collar uses a completely replaceable 9V Alkaline battery to power the high output static stimulations. A brand new battery normally lasts between 4 to 6 months.

LOW BATTERY INDICATOR
The receiver collar is equipped with a low battery indicator so you'll know when it's time to replace the replaceable 9V battery.
WATCH OUR VIDEOS AND LEARN MORE ABOUT ELECTRONIC DOG FENCES!