SportDOG Contain And Train In-Ground Dog Fence and Dog Training Collar in One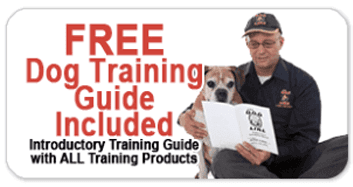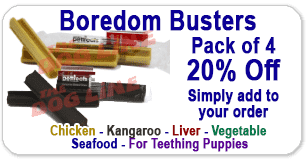 The SportDOG Contain and Train System is consists of the In-Ground Fence (SDF-100A) and Remote Training (SD-425) that allows owners to train their dogs within their set boundaries. If you want the convenience of having your dog contained with the added option of using a Dog Training Collar off the premises - then here it is.
The system is built to last with a waterproof and submersible Receiver Collar and Remote hand-piece as well as internal lightning protection in the Dog Fence. This is ideal for medium to large, stubborn dogs over 10 pounds and up.

What's GREAT about the SportDOG SDF-CT-22 Contain and Train - Dog Fence and Remote Training System?
THE FENCE TRANSMITTER BY SPORTDOG CONTAINMENT
2 Year Manufacturer's Warranty
Built-In Lightning Surge Protection – Prevents surge or fusion related damage to the transmitter
Wire Break Alarm – Alerts you to possible problems of the Boundary Wire
300 Meters of Wire Included (Can Add Extra Wire up to 13.5 Acres)
Supports Multiple Collars – Expands to any number of your dogs with purchase of Add a Dog Receiver Collars (SDF-CTR-22)
User-Friendly& Easy to Install – All in one box
THE REMOTE TRANSMITTER BY SPORTDOG DOG TRAINER
2 Year Manufacturer's Warranty
Complete Waterproof and Submersible (up to 7.6 meters deep)
7 Stimulation Levels - Instant Selection
Tone And Vibration Mode
Wide Signal Range Up to 450 meters Wide
Supports 3 Receiver Collars Only– Expands up to 3 dogs with purchase of Add a Dog Receiver Collar (SDF-CTR-22)
Uses Rechargeable Lithium-Ion Batteries
Battery-Low Light Indicator
User-Friendly & Easy to Grip Handheld Remote Controller

THE CONTAIN AND TRAIN RECEIVER COLLAR SPORTDOG SDF-CTR-22
2 Year Manufacturer's Warranty
DryTek Technology – for Waterproofing For Safety (up to 3 meters deep)
Best for Medium to Large and Stubborn Breeds
3 Selection of Operating Modes
7 Stimulation Levels - Instant Selection
3 Programmable Static Stimulation Levels
Tone & Vibration Modes – Best for Training
Anti-Linger – Prevents unnecessary battery loss
Powered by a Rechargeable Li-Ion Battery
Low Battery Indicator
The Complete SportDOG Containment System
The SportDOG In-Ground Electric Dog Fence SDF-100A-22 comes with everything you need right out of the box. All you need to do is layout the wire around your desired boundary, attach both ends of the wire to your transmitter to make a loop, plug in your transmitter to a wall socket and your boundary is live.
We include an installation guide, basic training manual, and Dog Training DVD to help you with this and how to use the whole system.
The receiver collar can easily be set to the stimulation level or mode you want after installing. We also include Dog training flags and a step by step training guide to train your dog with the SportDOG Electric Dog Fence. If you still need help with all of these steps, give us a call on our 7-Day Helpline at 1300 THE DOG (1300 843 364).
What comes inside the box of the SportDog Contain + Train System?
SportDOG Fence Transmitter
SportDOG Remote Transmitter
Power Charging Adaptor
SportDOG CTR-22 Receiver Collar
Adjustable Black Collar Strap with 2.54 centimeters wide
Standard and Long Contact Probes
Lanyard
Test Light Tool
300m of Dog Fence Wire
100 Dog Training Flags
Owner's Manual
DVD Dog Training Guide
Step by Step Training Guide
Step by Step Installation Guide
The SportDOG Dog Fence Transmitter
The SportDOG SDF-CT-22 Fence Transmitter produces a radio signal that travels through the wire and back to the other end, creating a loop. The signal will then have nowhere to go but outwards from the wire, creating your invisible dog fence. You can control the width of the signal by adjusting it to the transmitter.
The transmitter is able to cover up to 13.5 acres of land. Perfect for a larger property area with large stubborn dogs.

2 YEAR MANUFACTURER'S WARRANTY
The dog fence transmitter is covered by a 2 year warranty by the manufacturer - fully guaranteed!

BUILT-IN LIGHTNING SURGE PROTECTION
A built-in lightning surge protection feature was added to the SportDOG Electric Dog Fence SDF-CT-22 transmitter. If lightning strikes the boundary wire, the power surge of electricity that runs through the wire and into the transmitter won't harm the transmitter.

WIRE BREAK ALARM - FOR ADDED SECURITY
Overtime or constant erosion of the wire may cause the wire to break. The Wire Break Alarm system will notify you immediately with a loud audible tone that will be impossible to miss. This would prevent your dog from running or escaping because you are aware of the wire break and fix it right away.

UP TO 13.5 ACRES OF COVERAGE
The system will stop your dog from escaping even up to 13.5 acres of the area - with additional wires. Your dog will still free to play and run without any worries of him to go outside the boundaries.

MULTI-RECEIVER COLLARS FUNCTIONALITY
The containment functionality of the SportDog CT-22 can contain dogs as many as you have. Extra receivers are available if your fur family is growing too or if your dog's friend is visiting.

DO IT YOUR OWN INSTALLATION; READY STRAIGHT OUT OF THE BOX
All the necessary components to install a fully functioning electric dog fence are included in the box. Simply take out the step by step installation instructions to guide you through the installation process and the training guide for the training process. We also have a 7-Day Helpline to help you with anything you need. Simply call 1300 THE DOG (1300 843 364).
The SportDOG Contain + Train Dog Remote Transmitter
The SDF-CT22 Remote Transmitter or Controller sends a radio signal that travels to the receiver dog collar. The Remote Controller has to adjust dials that you can select what level of static stimulation you will give to your dog's receiver collar. Also, has a tone and vibration mode option which is very useful during the training session. The transmitter is able to cover up to 457 meters wide are. Perfect for training your dog on your big property area and also on the fields.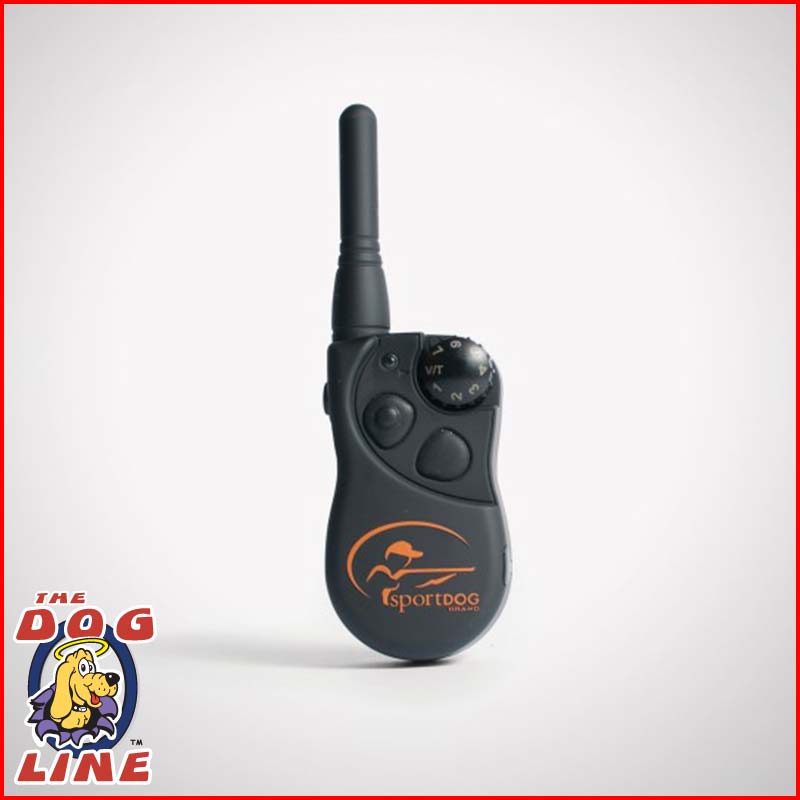 2 YEAR MANUFACTURER'S WARRANTY
The SportDOG Remote Trainer is covered by a 2 year warranty by the manufacturer - fully guaranteed!

WATERPROOF AND SUBMERSIBLE - DRYTEK TECHNOLOGY
You do not have to worry if the Remote Controller of SDF-CT-22 got wet or submerged in water because it is built using DryTek Technology. No water leak even up to 7.6 meters in depth.

7 STIMULATION LEVELS CAN BE SELECTED IN 3 LEVELS OF INTENSITY
The Remote Training functionality of the SportDog CT-22 You can select 7 levels of safe static stimulations depending on your dog's personality. On each level, you can select whether to have Low, Medium or High level of intensity on the receiver dog collar.

TONE AND VIBRATION MODE
The best way to remind the good behaviours of your dog is to associate the tone as the reward or as a warning to him. Vibration is also a good way to remind the dog that you are getting his attention or focus to you during your training session or while at the park playing or even walking off the leash. We also have a 7-Day Helpline if you need training recommendations. Simply call 1300 THE DOG (1300 843 364).

UP TO 450 METERS OF SIGNAL RANGE
You can easily recall your dog while he is running or playing on the fields or at the beach and parks because of it's long signal coverage of up to 450 meters.

SUPPORTS 3 SDF-CTR-22 RECEIVER COLLARS
This Remote Controller can support up to 3 SDF-CTR-22 Receiver Collars if your fur family is getting better or any guest dog arrives.

POWERFUL RECHARGEABLE LITHIUM-ION BATTERY
This Remote Controller of the Training System of SDF-CT-22 is powered by Li-Ion battery that's rechargeable and can be replaced too.

BATTERY LOW INDICATOR
The low battery indicator allows you to check if you need to switch out the old battery with a new one. No need to get stuck with dead batteries and wait for your dog to escape.
The SportDOG Dog Fence and Remote Receiver Collar CT-22
The SportDOG SDF-CT-22 Receiver Collar is equipped with 2 contact posts that rest on the dog's skin. Through these contact posts, a static stimulation is delivered whenever your dog enters the dog fence signal which means to stay away once training is done. And or can receives signal from the hand-held Remote Trainer Transmitter that can allow you to recall your dog up to 457 meters far or teach your dog in proper behaviours.
You have 3 levels to choose from as well as a tone-only mode for when training the dog or when the dog doesn't need the static stimulations anymore. Since the static stimulations that are being delivered in low, medium and high levels, this receiver collar is best for large, stubborn dogs. It also features an anti-linger feature that will help save battery if your dog gets stuck inside the barrier and can send signal up to 13.5 acres of looping wire.
2 YEARS MANUFACTURER'S WARRANTY
The SportDog Dog Fence and Remote Extra Receiver Collar is covered by a 2 year manufacturer's warranty.

DRYTEK TECHNOLOGY - WATERPROOF SPORTDOG RECEIVER COLLAR FOR WATER ACTIVITIES
The SportDog Extra Dog Fence and Remote Receiver Collar is built using DryTek Technology that would allow your dog to play and train in water either inside the boundary or at the field or beach. It can be submerged in a 3-meter depth of water.

DESIGNED FOR MEDIUM TO LARGE STUBBORN BREEDS
This receiver collar is best suited for dogs from 4.5 kilos above. It will keep your head-strong dogs to stay in the boundaries and teach them to obey your commands.

3 OPERATIONAL MODES TO SELECT FROM
You can set the receiver collar either of these 3 operating modes: Contain Only Mode &ndash when you need to leave home and to keep your dog from leaving your property. Training Only Mode &ndash very good to use during one on one training session with your dog either indoors or outdoors like at the beach or at the park. Contain And Train Mode &ndash it will allow you to train your dog within the boundary areas and avoiding the chance of escape.

3 INSTANT SELECTION OF STIMULATION LEVELS
4 user-selected static levels settings of Low, Medium and High Level that gives you enough flexibility to choose the perfect level for your dog's temperament.

TONE & VIBRATION MODES – BEST TO USE DURING TRAINING SESSIONS
When training, you can use the tone and vibration modes or when your dog has learned how to respect the boundary and obey your commands that will require static stimulation anymore.

ANTI-LINGER – SAVES BATTERY LIFE
The anti-linger feature helps save the battery life by shutting down for a certain amount of time whenever your dog sits in the warning zone while listening to the audible tone.

POWERED BY DURABLE RECHARGEABLE LITHIUM BATTERY
The SDF-CTR-22 receiver collar delivers safe static stimulation and is powered by a long-lasting lithium battery that is completely rechargeable and replaceable when necessary.

LOW BATTERY INDICATOR
You will know when it is time to recharge with the low battery indicator equipped in the SDF-CTR-22 flashes red. This ensures that your dog does not stay outside and uncontained.

WATCH OUR VIDEOS AND LEARN MORE ABOUT ELECTRONIC DOG FENCES!
How the SportDog Dog Fence And Remote Train System Works?
The SportDog CT-22 is a combined system of SportDog SDF-100A Dog Fence and SportDog Remote Training Collar that allows your dog to run freely within the boundary areas and train your dog remotely either inside or outside the boundary areas.
It will stop your dog from running out the property and train your dog to proper behaviours. In Containment and Contain + Train modes, the system works by producing a radio signal from the Fence Transmitter through up to 13.5 acres of Boundary Wire.
In Training mode, consistent, correct use of this product allows you to reinforce commands from up to 450 meters. The Remote Transmitter or Controller sends a signal, activating the Collar Receiver to deliver stimulation. With proper training, a dog will learn to associate this signal with a command.

Your dog wears a Collar Receiver with Contact Probes that touch his neck and, once trained, is allowed to roam freely in the Boundary Area. When your dog reaches the Warning Zone, the Collar Receiver gives a warning beep. If your dog continues into the Stimulation Zone, a safe stimulation will be delivered through the Contact Probes to get his attention until he returns to the Boundary Area.

Avoid leaving the collar on a dog for more than 12 hours per day. When possible, reposition the collar on the dog's neck every 1 - 2 hours.

Key Definitions
DOG FENCE TRANSMITTER: The power source that transmits the radio signal through the Boundary Wire.
BOUNDARY AREA: The Safe Area inside the Warning Zone where your dog can roam freely.
WARNING ZONE: The perimeter of the Boundary Area that your dog is not allowed to enter and where your dog's Collar Receiver begins to beep, warning him not to go into the Stimulation Zone

Fit the Bark Control Collar
Important: The proper fit of the collar is important. A collar worn for too long or made too tight on the dog's neck may cause skin damage ranging from redness to pressure ulcers. This condition is commonly known as bed sores.

To ensure a proper fit, follow these simple steps:
1. Make sure the unit is off.
2. Let your dog stand comfortably.
3. Place the CTR-22 Receiver Collar high on your dog's neck close to the ears. Center the Contact Points underneath your dog's neck, making sure it touches the skin.

Note: When switching to the longer Contact Probes, ensure the o-rings are attached. It may be necessary to trim the hair around the Contact Probes to ensure contact.

4. Check the tightness of the collar by inserting your finger between the end of a Contact Point and your dog's neck. The fit should be snug but not constricting.
5. Allow your dog to wear the Contain + Remote Receiver Collar for several minutes and then recheck the fit. Adjust the collar to your dog's comfortable fit. Again allow the dog to be comfortable and check the fit again.
6. Trim the strap collar as follows:

a. Mark the desired length of the Receiver Collar Strap with a pen. Give a little allowance especially if your dog is young or if it grows a thick winter coat.

b. Remove the Receiver Collar from your dog and cut off the excess strap.

c. Before putting the Receiver Collar r back onto your dog, seal the frayed edges of the cut collar running it over a candle flame.

Important: To ensure product comfort, safety, and effectiveness; the following should be observed:
Always check the fit by being maintaining the one-finger distance between the Contact Probes and your pet's skin. We do not want it to be too tight or too loose.
Your dog's neck should be checked daily for any sign of a rash or sore.
If a rash or sore is observed, discontinue the use of the Receiver Collar for a few days.
If the condition does not improve in spite discontinued use of the collar; or if the condition is still observed and is already beyond 48 hours, see your veterinarian.
Your pet's neck and the Contact Probes must be washed at least once a week with a washcloth and mild hand soap. Make sure to rinse thoroughly after each washing.

A condition called Pressure Necrosis, which is characterized by a strain or sore caused by compression and prolonged contact may occur if the measures above are not religiously observed.

Battery Life
Average battery life will depend solely on how often your dog tries to escape or your training sessions with him. It may be observed that the battery you use during training may run out faster compared to replacement batteries. The battery is a Rechargeable Li-Ion Battery.

Low Battery Indicator
The Low Battery Indicator light will be on to notify you that it is time to charge the battery. You should expect hundreds of recharge cycles from your batteries. However, all rechargeable batteries lose capacity over time relative to the number of recharge cycles they experience. This is normal. If your operating time drops to half of the original life, contact The Dog Line Hot Line to purchase a new battery