Safe & Effective Cat Fence- Standard Cat Fence Kit

An Electronic Cat Fence to solve your cat problems!
The Grounds Keeper Pet Barrier Cat Fence DIY kit has a secure FM radio signal that will not create false areas of correction or stray signals on a small property or garden bed.
This cat fencing system is designed to stop a cat from digging in the garden.
Worried it won't work - or how it will affect your cat? The Pet Barrier Radio and Electric Cat Fence are designed to stop cats from jumping the fence, from digging and running through open gates or garages and also to keep cats off your garden.
The Radio Cat Fence that uses a unique coded digital FM radio frequency for your cat's safety.
Don't be!
Our DIY and Training guide makes it easy for you to help your cat behave and contained. 100% Guarantee.

What's GREAT about the Pet Barrier Cat Fence?
PET BARRIER TRANSMITTER
3 Year Manufacturer's Warranty, including Fusion Damage from Lightning and Power Surges.
Surge & Lightning Damage Warranty – Replaced if damaged.
SafeLink™ Coded Digital FM Frequency – Secured from other radio signals.
Signal Range Setting & Indicator - You can set the distance for your dog.
Wire Break Alarm to warn if the dog fence wire is broken.
Surge Protected Power Plug to protect against any surge damage back through the wire.
Add Extra Wire (Up to 1 Acre = 300m of wire)
Multi-Compatible - Works with all DogWatch and Pet Barrier Collars.
CAT FENCE BOUNDARY WIRE
100m is included in each kit.
Seven strand copper core for strength.
HDPe coating - with 20 year UV rating. Won't break down in the sun.
No need to bury our wire, just hang it on the fence.
MANUALS AND GUIDES
Owner's Manual
Training Guide
Installation guide
Dog Training Flags included
THE CAT FENCE COLLAR
3 Year Warranty Including Cat Chews (an industry first)
Completely Waterproof & Submersible Dog Fence Receiver Collar
Lithium Battery - Replaceable and lasts up to 2 years
Anti-Linger – Saves battery life.
Programmable Levels for easy dog training and containment.

FM1200 Mini Standard Collar 5 Levels (Included)
Premium R7 Mini Collar 8 Levels and Lifetime Warranty (Upgrade)

FastReact® - 1/8th of second reaction time to ensure your dog doesn't escape.
SafeLink™ Coded Digital FM Frequency – it will not activate from other radio signals.
Tri-Aerial System - Better reception no matter which part of the neck it is in.
Safety Shutdown - Safety if your dog is confused.
Add any number of dogs or pets – Extra Collars
Multi-Compatible - Works with all Pet Barrier and DogWatch transmitters.
The Complete Cat Fence Kit
Each of our Pet Barrier Invisible dog fence system comes as a complete kit and ready to try straight out of the box. Plug the surge protected power adaptor into the nearest powerpoint… read the owner's guide, the installation guide and our step by step guide to training your dog. Call our Seven-day helpline if you ever need help.
You can learn how the collar changes levels to make the training easy on you and your dog. Use the test loop to see how the collar reacts to the invisible dog fence wire and then simply plan your installation and layout while looking at the suggested designs.
This invisible dog fence kit includes High-Density Polyethylene Dog Fence Wire with a 20 year UV rating which will last longer under the sun compared to other PVC wires. A Coded Digital FM Frequency to ensure that no other radio frequency will activate the collar and give your dog a correction. The indispensable Surge & Lightning Protection feature which will protect your equipment from power surges caused by lightning.

What comes in the Pet Barrier Box?
Pet Barrier GroundsKeeper FM Cat Fence Transmitter
Surge Protected Power Plug
FM1200m Receiver Collar (5 Levels)
Test Light & Magnet Tool
100m HDPe Electronic Dog Fence Radio Wire
Cat Training Flags
Owner's Manual
Step by Step Installation Guide
Training Guide. Easy steps for effortless training and long-lasting results.

MORE GOODIES FROM THE DOG LINE!
The Pet Barrier FM1200 Electronic CatFence Kit is sold as a DIY kit and includes everything you need for easy installation and training. If you still require assistance, our 7-day helpline 1800 814 339) is ready to walk you through each step on how to make a dog enclosure.
We can customise your invisible Cat Fence! Simply fill up our Free Dog Fence Quote Form and we'll set you up to a customised cat fence kit fitted to your needs and property layout and even send you a free buying guide.
Check out our Customer Reviews and Testimonials!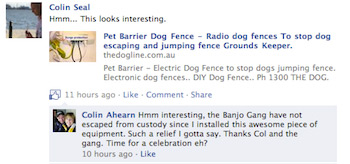 The Pet Barrier Transmitter
The transmitter will send the radio signal for the cat fence down the boundary wire. The wire must return to the transmitter to create a closed circuit - put simply… The FM radio signal will have nowhere to go except to expand out of the wire. Plus… you can control the depth of the radio signal.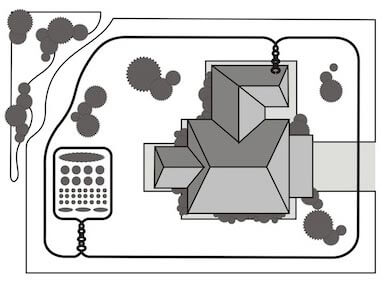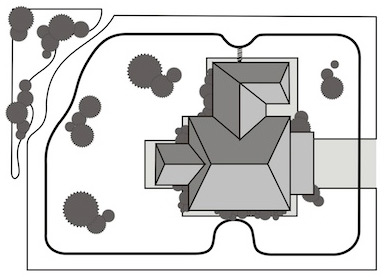 The Coded Digital FM frequency will not allow the signal to interfere with the radio signal inside your house, PLUS, your cat can walk past the TV set without fear that the collar will activate.
A Green Earthing wire leading to the power plug will protect the transmitter from and surge or lightning damage - this is the reason we can offer a 3 year warranty that INCLUDES any surge or lightning damage.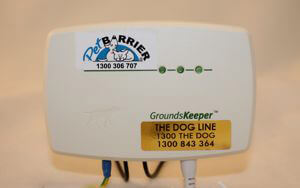 3 YEAR MANUFACTURER'S WARRANTY – INCLUDES FUSION DAMAGE FROM SURGE & LIGHTNING
We guarantee that your investment in this product is fully covered with a 3 year manufacturer's warranty including Fusion Damage from Power Surges and Lightning. We will replace your transmitter if it is damaged by Power Surges caused by lightning.

SAFELINK™ CODED DIGITAL FM FREQUENCY - PREVENTS THE TRANSMITTER FROM INTERFERING WITH OTHER COLLARS.
The patented SafeLink technology prevents the transmitter from interfering with other electronics or activate your neighbour's cat fence collars. With this feature, your cat's collar will only activate with your own pet barrier transmitter signal. If your neighbour has an electronic fence, the collar will ignore their signal if your cat goes near their boundary wires.
The FM radio signal is hard-coded into the transmitter's internal circuit and will not make your TV go fuzzy. This means you do not need to worry about the invisible cat fence's signal messing with electronics in the area.

SIGNAL RANGE SETTING & INDICATOR
The transmitter is equipped with a range indicator and adjuster to customise your signal depth according to your cat fence layout. With the proper setting, you can set a boundary around your property as well as around areas inside your property such as a garden without worrying about your cat not being able to walk past pathways.
The included step by step installation guide contains layout suggestions that you can use to design your own custom layout for your property.

WIRE BREAK ALARM - TELLS YOU IF YOUR BOUNDARY IS UNSECURED
The Invisible Cat Fence Transmitter will set off an alarm informing you if your boundary wire has been broken. The response is almost instant so if something chews on your wires or something flies through, breaking your wire, you would know and you would be able to secure your cat while you fix the break.

PET BARRIER POWER SUPPLY - SURGE PROTECTED
The surge-protected transformer is included in each kit it features a 3 pin plug. The third is a 'ground pin' connected to the ground wire which must be inserted into the GND slot in the transmitter to divert any power surges away from it, protecting the circuit board. This feature will only be effective if your power outlet is properly grounded.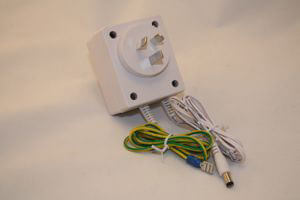 ADD EXTRA WIRE! – COVER A LARGER AREA OF UP TO 1 ACRE WITH MORE WIRE!
The Pet Barrier GroundsKeeper Cat Fence Kit already comes with 100m of high-quality cat fence wire which is enough to cover property of up to 1 acre with additional wire. If you have a rather small property, all that wire can still be used by going around your existing fence and even in and out of areas inside your property.

CROSS-COMPATIBLE – WORKS WITH ALL PET BARRIER AND DOGWATCH RECEIVER COLLARS
By default, this kit comes with either the standard FM1200m receiver collar which has 5 levels of corrections. You have the option to upgrade to our R7 mini premium collars with 8 programmable levels and a lifetime warranty.
The Grounds Keeper Cat Fence Collar
The collar has 2 small contact posts that rest against the cat's skin… with optional GentleFit™ contact posts available. As your cat approaches the wire, the Pet Barrier receiver collar will react to the signal and give the cat a warning beep in the warning zone. If your cat goes past the warning zone, the Pet Barrier Collar will proceed and give the cat the "static correction" at the level you set the collar to… So, you have total control over each cat's training and correction levels.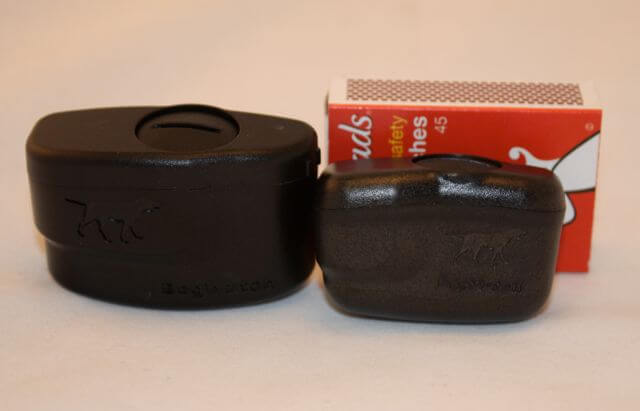 3 YEAR WARRANTY - INCLUDES CAT CHEWS
The collar's outer shell is made of high-quality Poly-carbonate material to withstand high impacts, rigorous play and is as tough as bulletproof glass. If your cat can still chew through that, our warranty includes cat chews and we will replace it if they damage the receiver collar.

WATERPROOF - FULLY SUBMERSIBLE
Paired with high-quality materials, the Pet Barrier collar is made to be completely waterproof and submersible. If you have a swimming pool and your cat chases the ball you just accidentally threw into it, the collar will not malfunction and get damaged by water.

LITHIUM BATTERY & ANTI LINGER - LONG BATTERY LIFE AND BATTERY SAVER FEATURE.
The included battery is completely user-replaceable and can last up to 2 years. The battery life will vary depending on the frequency of use and the level of corrections.
An anti-linger feature is included to save battery life. This shuts off the collar if your cat sits on the warning zone running down the battery while listening to the warning tone. The long-lasting battery and the battery life-saving feature will prevent frequent battery switching.

USER PROGRAMMABLE LEVELS IN THE CAT FENCE COLLAR
Depending on which cat fence collar you choose, you either have 5 levels of correction from standard collars or 8 levels from premium collars. The collar strap is adjustable to fit your cat's neck correctly. The collars come with an audible tone only setting to make training easier which also activates when your cat comes near the boundary wires in the warning zone.
The tone only mode in this cat fence collar will ensure that your cat learns what it means and what it brings when he tries to cross your boundary. The included training guide will walk you through the process and help you learn how to properly train your cat and how to make use of all the levels or choose which one is best suited for your cat's personality.

FASTREACT - FASTER THAN YOUR CAT!
Our Pet Barrier collars have faster reaction time than any other cat fence collars in the market. With 1/8th of second reaction time, your cat won't even think of trying to run through your cat fence again. The collar will stop the possibility of a run through by giving the correction before your cat crosses your boundary wires and not while running over it.
The reaction time of the static corrections is the difference between your cat's safety inside your property or the vet clinic which makes this feature as important as your cat's safety.

SAFELINK™ CODED DIGITAL FM FREQUENCY - BLOCKS OTHER RADIO SIGNALS.
The patented SafeLink technology ignores other radio frequencies in the area from activating the collar and correcting your cat unintentionally. This feature ensures your cat's collar will only activate with your own pet barrier transmitter signal. If your neighbour also has an electronic fence installed, the collar will ignore their signal if your cat goes near their boundary wires.
The FM radio signal is hard-coded into the collar's internal circuit and will not accept any other radio signals near it except for your own cat fence's signal. This means you don't need to worry about false corrections if your cat walks past the TV or other electronics that emits a radio frequency.

TRI-AERIAL SYSTEM - IMPROVED RECEPTION
3 built-in antennas in the collar will make sure that it activates and detects the signal coming from the electronic cat fence no matter how the cat is wearing it or which part of the neck it is on as long as the contact posts touch the dog's skin. The tri-aerial system on our collars improves signal reception and ensures that it is not blocked.

SAFETY SHUTDOWN - PROTECTS YOUR CAT FROM OVER-CORRECTIONS.
The safety shutdown on the collar ensures that the corrections are humane and stops correcting your cat after 15 seconds if it gets stuck inside the correction zone. This will give them time to re-orient themselves and move back from the boundary wires. However, if they stay in the correction zone, the collar will give low-level corrections every 15 seconds to remind them that they need to step back.

ADD MORE PETS! – EXTRA COLLARS
If you have several pets and want to contain them all, all you have to do is get extra collars for each of them, train them individually with your existing cat or dog fence and you're good to go! Correction levels can be set to different levels for each of your pets to fit their personality and level of training and number of levels depends on which receiver collar you choose to use.

CROSS-COMPATIBILITY – WORKS WITH ALL PET BARRIER AND DOGWATCH RECEIVER COLLARS
By default, this kit comes with FM1200m receiver collar which has 5 levels of corrections. You have the option to upgrade to our R7 mini premium collar with 8 programmable levels and a lifetime warranty.

High-Quality Cat Fence Boundary Wire
The included cat fence wire is made out of High-Density Polyethylene with a 20 year UV rating which means it will endure the sun for a very long time and doesn't require to be buried under the ground. You can simply hang it on your existing wooden fence or around your garden and it'll be good to go. It contains seven strands of copper wires for durability, strength, and consistency.

Each kit contains 100m of HDPe cat fence wire for your property. The Grounds Keeper transmitter is able to cover properties of up to 300m which is equivalent to 300m of wire. If you have a property larger than that, see our FM1200 Invisible Dog Fence Kit for larger property areas.

Learn more about our dog fence wire and check out our dog fence calculation chart and find out how much wire you need!

WATCH OUR VIDEOS AND LEARN MORE ABOUT ELECTRONIC DOG FENCES!