Indoor & Outdoor Anti Dog Barking Devices
If you have a problem with barking dogs, ultrasonic bark control devices offer a handy solution to cure nuisance barking behaviour. There are a few different options to consider if you want to stop dogs from barking.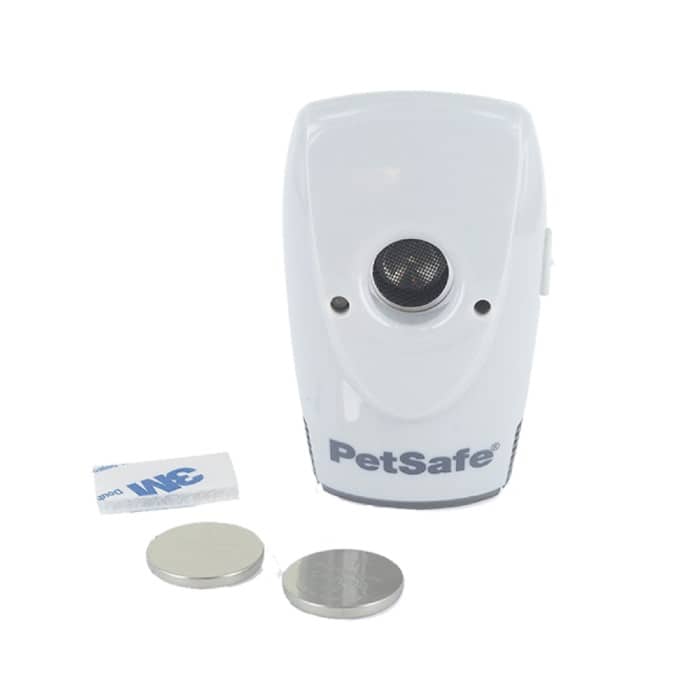 Ultrasonic Bark Control Devices
Unlike citronella bark collars, which offer a physical spray bark deterrent, or static bark collars that give a dog an electronic stimulation to train a dog to stop barking, sonic anti dog barking devices are less intrusive. They simply emit a high-pitched sound or irritant that distracts the dog, making them useful tools to stop dogs from barking.

There are specialized sonic anti dog barking devices for outdoor or indoor use. Both offer an effective solution to prevent nuisance barking.
Anti Dog Barking Devices for Outdoor Use
The Outdoor Bark Control unit is a marvelous anti dog barking device that can be positioned anywhere outdoors to stop a dog from barking.

This anti dog barking device is cleverly disguised as a cute little birdhouse, so it blends in nicely with the garden surroundings, rather than being an eyesore.

The birdhouse dog barking control unit is fully waterproof to withstand all kinds of weather. It can be hung from a tree or positioned on a fence to stop a dog from barking. It will even stop your neighbours barking dog by emitting a high pitched sound that is inaudible to humans yet highly distracting to dogs. Birdhouse anti dog barking devices can be used to stop dogs from barking from up to 50 feet (15m) away.
Stop Dogs from Barking Indoors
The Indoor Bark Control unit by PetSafe is an effective anti dog barking device for indoor use. It has a built-in microphone that can sense a dog barking up to 5m away.
The device can be set to activate automatically as soon as the dog barks, or it can be operated manually by pushing a button to emit a high pitched tone that is inaudible to humans.

If you are looking for something to stop a dog from barking, you may want to consider either of these sonic anti dog barking devices.

Here for you and your dog,
Colin Seal