Barking Dog Collar Review
Our reviews of Dog Bark Collars aim to help reduce barking dog complaints in your neighbourhood. Barking dog collars such as Citronella Spray Bark Collars, electric and electronic bark collars and Ultrasonic dog collars are tools that can help you stop dogs from barking too much.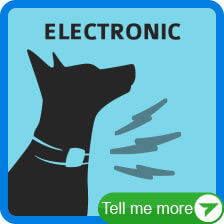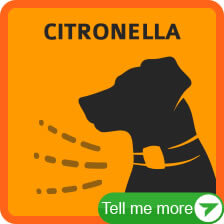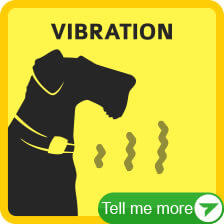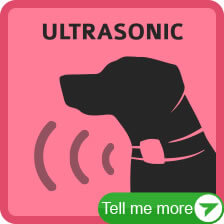 Getting the Right Barking Collar For Your Dog
Each Dog is different and so getting the right advice about buying your Barking Dog Collar is very important. The Dog Line has been helping dogs and their parents dealt with barking issues. We have also helped over a thousand customers AND their dogs deal with bad experiences while using the wrong types of barking dog products. While it's true that bark collars are a hit and miss, we want you to always HIT it so read on our reviews and know which barking dog collars work best with you and your dog.
Lalit Kumar - Wednesday, March 21, 2018
Petsafe is one of the leading manufacturer of high quality and effective bark control collars. Having different Electric Bark Collars you can find the perfect one for your need. They are the only brand in the world that made and effective and safe Anti Bark Collars for dogs weighing 4kgs.
Your Guide to the Top 4 Best Petsafe Electric Bark Collars in Australia
Bark Control Collars made by PetSafe are one of the most advanced in the market. One of the exclusive and special feature that most Petsafe Bark Collars is packed with would be the PERFECT BARK TECHNOLOGY which ensures accurate detection for better delivery of stimulation would be given.
Petsafe's Electronic Bark Collars are safe and won't physically hurt your dog even on the highest level.
The Best Features of the Petsafe Electronic Bark Collars:
Not only do dogs vary, in breed, size, age and the environment they live in - they also have their own personalities, temperaments and reason for barking.
• Electronic Stimulation (Electric Bark Collars): Gentle Gradual Results.

Different stimulation levels on each collar is a great plus when choosing which dog bark collar will suit your needs. It is easier to train your dog when there are multiple correction setting, starting with the lowest then gradually increase if that level is not working for your dog.
This is best suited to teach your dog appropriate barking, with no lingering after effects - watch our video on how does a bark collar work. Click here to watch the video

• Dual - Activation: Safety feature for PetSafe Anti Bark Collars

Not all bark collars are safe - most of the advanced PetSafe Bark Collars have a Safety feature called 'Dual Activation' this 'double sensor' makes sure that the bark control training for your dog would be fair and consistent.

Bark collars that have Dual Detection features, detect both vibration and sound from your dog to trigger more accurate correction. This eliminates the risk of incorrect stimulation because of other environmental sounds or other dogs barking.

No false activation when other dogs are barking and when the collar bumps or in knocked onto a surface.

• Waterproof: The best bark collars last longer if they are water proof.

Having a dog who loves to play in water, this feature would be a great help. You would not need to worry that the collar would break when they are playing on the pool or pond. The training would still be consistent even when they are playing in the rain or even swimming in the pool.

• Rechargeable: Not necessarily important for a bark collar but can be helpful

If you are not fond of replacing batteries every now and then this feature can be a plus for you. No more extra batteries to worry about just plug it and the collar has its power already.

• Warranty: One of the Best Features of a Bark Collar is a solid Warranty

A good bark Collar should have above average warranty on their products - which means you are covered for any breakdowns or manufacturing errors.

BTW... we have not experienced many warranty returns for this brand over the years we have been recommending them.
What is the Best Petsafe Electronic Bark Collar?
Barking is not a bad thing. PetSafe did NOT design their Electric Dog Collar to stop your dog barking completely but limit it to a level that will not get you a complaint from the neighbours and a visit from the rangers. The end result should still be enough for your dog to bark at intruders or during emergencies. Their instinct will take over and will ignore the stimulations delivered by the Electronic Dog Bark Collar.
6 Progressive Levels, Waterproof and Durable

• 6 Automatic Progressive Levels




• Automatic Reset




• Vibration Activation




• Durable & Waterproof




• Compact & Lightweight




• Rubber Coating to Reduce False Activations




• Replaceable Battery – Up to 6 months!




If you are looking for a budget friendly and easy to use basic bark collars, the Petsafe PBC-102 would be a perfect dog bark collar for you. The PBC 102 Anti Bark Control Collar by PetSafe is built small, compact and lightweight that even for small dogs can use it. PBC 102 is packed with 6 Automatic Self adjusting levels that makes this collar perfect for sensitive and/or stubborn dogs. It is also really easy to use no more need to adjust the levels the collar will do it for you if your dog is being stubborn.

If your dog doesn't bark after 30 seconds, the collar will automatically reset its level back to the lowest and start again from there. The gradual increase of levels will naturally teach a dog to cut down their excessive and unnecessary barking in no time.

The vibration sensor only tells the collar to activate and deliver the correction whenever it detects vibrations coming from your own dog's vocal cords. Even if your area is noisy or if there are other barking dogs, the collar will only activate from your own dog's barking.

The collar is designed to withstand hard knocks and rough play. Your investment will not go to waste if your dog is active and is prone to hit the collar at things around the house or on the yard. Even your water loving dogs would not need to take the collar of when playing because the PBC 102 is completely waterproof.

The anti-bark control collar uses the PetSafe RFA67 battery. It is a 6V Lithium battery that is user replaceable to remove the hassle of charging every few days. It usually lasts up to 6 months but requires more power to deliver the higher level corrections so it will all depend on your dog's training progress.

Overall, The Petsafe PBC 102 is the best basic Petsafe Electronic bark collar you will need. A good all around Dog Bark collar for easy bark training. A tried and true bark collar from Petsafe.

Quick Specifications:

Correction Levels: 6 Automatic Progressive

Dog Size: Small Dogs to Large Dogs ( 3.6 kgs and up )

Weight: 80 grams

Dimensions: 5cm x 3cm x 3cm

Battery: PetSafe RFA67

Read the review: Petsafe Anti Bark Control Collar - PBC102, $121.49 (Shop Now)

Packed with all the latest technology! - Perfect for Large Dogs




• 3 Stimulation Modes




• 3 Years Manufacturers Warranty




• Waterproof




• Dual Activation




• Rechargeable




• Digital Display for Battery Status and Current Mode





Replacing batteries is somewhat a nuisance and also pricey in the long run, if that is what you are something not into this petsafe bark collar would be best for you. No more buying and changing batteries, you just need to plug it in and voila, everything is working. The Rechargeable Big Dog Bark Control Collar is one of the latest from PetSafe for medium to large dogs. It features the patented Perfect Bark Technology to ensure that a correction is only given when the collar is activated by both sound and vibration coming from your dog.

Rechargeable Big Dog Bark Control Collar is made with 3 stimulation modes, Temperament Learning Mode which is a patent pending feature that tracks the number of corrections needed to control nuisance barking, Progressive Mode which is an automatic increasing correction that starts at the lowest level and rises with each bark, and User-Selected Mode which lets you manually select which correction level to use.

Packed with this is the Perfect bark Technology which this feature requires dual detection in order to activate and deliver a correction. For each bark, both sound and vibration must come from your dog. This Electric Bark collar has a built in microphone which detects the sound of your dog's bark and vibration sensors near the vocal cords to accurately detect the bark from your dog.

If you have a pool or if it's raining outside, you won't have to stop training and take the collar off. This Petsafe Bark Control collar is completely waterproof and submersible so your dog can play under the rain or dive into the pool while still being trained to eliminate or decrease nuisance barking.

The long life battery can last between 3 to 6 months depending on frequency of use and level of correction. The package includes a charger kit which will let you charge the dog bark collar, saving you money. The battery is built-in and non-replaceable.

So, if you are looking for an advanced and jam packed with the latest technology and is rechargeable, this bark collar for large dogs would be perfect for you. I like the long recharging life, and the perfect bark technology by petsafe makes it a really safe dog bark collar. Surely, one of the best bark collar for big or large dogs.

Quick Specifications:

Correction Levels: 10 Levels - 3 Modes

Dog Size: Medium Dogs to Extra Large Dogs ( 18 kgs and up )

Weight: 108 grams

Dimensions: 6cm x 3.2cm x 3.5cm

Battery: Rechargeable Built-in Battery

Read the review: Petsafe Big Dog Rechargeable Bark Control Collar, $224.99 (Shop Now)

With Perfect Bark™ technology Waterproof and Durable




• 10 Levels of 'Light Touch' Static Corrections




• 3 Years Manufacturers Warranty




• Waterproof




• Dual Activation




• Safety Shutdown




• Replaceable Battery




• Dual Color Battery LED Indicator




The PetSafe Deluxe Big Dog Bark Control Collar is the perfect training tool for big dogs that detects your dog's bark using patented Perfect Bark™ technology. The PetSafe Elite Big Dog Bark Collar is one of the Best Bark Collars for Big Dogs with excessive barking.

It features 10 automatic levels of 'Light Touch' corrections that automatically increase. So no programming is needed, it also has a slight delay feature that will protect your dog from over-correction if your dog barks several times in quick succession.

Dual Activation is a great safety feature - Bark and Sound at exactly the same time. So you get Perfect Bark™ Technology which makes it very reliable and safe. The bark collars will not activate if your dog rubs it on the pavement or the collar detects a stray noise.

Temperament Learning - Means that this collar will work out the best level for your dog to reduce the barking to appropriate levels. You can 're-set' the Learning system of the PetSafe Large Dog Bark Collar so that it will reassess the dogs barking needs as their training continues. After a good period of bark retraining your dog should need less and less of the electric dog collar corrections.

With this bark collar for large dogs, you have the flexibility of 10 levels to help train your dog cut down or completely stop nuisance barking. The lowest levels are usually for dogs with sensitive personalities and are less likely to reach the higher levels of corrections compared to more determined dogs that may need a harder push. Even at the maximum level, none of the corrections will hurt your dog. They are harmless and annoying but enough to get your dog's attention and train them to stop excessive barking.

This dog bark collar with automatically shut down for 3 minutes if your dog barks several times quickly. This feature is to avoid over-corrections to your dog and keep the corrections to a humane level. If your dog barks 15 times or more within a 1 minute and 20 seconds, it will shut down for 3 minutes. This feature helps when your dog doesn't respond quickly to the corrections and requires more training.

PetSafe is a trusted brand and this electric dog collar is made with high quality materials for optimum durability. It is designed to be completely waterproof just in case your dog likes water and is submersible to a certain depth. No damage will be dealt to the collar if your dog dives into your swimming pool.

A recent update in design and technology turned out well for the PetSafe Elite Big Dog bark Collar. I like the dual activation which was tricky in the old model but they guarantee the waterproofing for this, so yes - well done PetSafe.

Quick Specifications:

Correction Levels: 10 Automatic Progressive

Dog Size: Medium Dogs to Extra Large Dogs ( 18 kgs and up )

Weight: 54 grams

Dimensions: 5cm x 2.5cm x 2.7cm

Battery: Petsafe RFA188

Read the review: Petsafe Big Dog Elite Bark Control Collar, $202.49 (Shop Now)

Smallest Bark Control Collar in the Market




• For Small Sensitive Dogs from 3.5kgs to 18kgs




• 10 Correction Levels




• 3 Years Manufacturers Warranty




• Waterproof




• Dual Activation




• Auto Progressive Mode




• Replaceable Battery




This Bark collar for small dogs will correct unwanted barking through ten levels of self-adjusting static stimulation or 'Temperament Learning' automatic stimulation. As the dog barks, he receives a harmless but irritating "static" correction. This Electric bark collar starts with low corrections, but the correction intensity will increase if unnecessary barking continues.

If you have a dog that loves water or just accidentally dunks it into his water bowl, you won't have to go out and buy a new collar. The special PetSafe RFA-188 battery is also designed and built to help with waterproofing the unit.

This electronic bark collar can reduce the number of nuisance barks or in most cases can eliminate the excessive barking completely, when used correctly. A dog can learn the association quickly and will stop unwanted barking. The PetSafe little dog bark control collar has a durable, waterproof receiver collar and can fit neck sizes up to 40 cm.

This patented feature takes advantage of dual bark detection by listening for barks using a microphone and feeling the vibrations coming from your dog's vocal cords. The bark collar will not activate if the bark and the vibration is not simultaneous. This feature reduces the chance of false activations possibly caused by external vibration, noise or barks from the neighbour's dog.

The PetSafe Elite Little Dog Bark Collar is designed for small dogs up to 25kgs with neck sizes of up to 40cm. The collar strap is adjustable so you get a perfect fit every time.

Having a tiny yappy dog is hard before petsafe made this one, I love the fact that it is so small and lightweight plus the low and quick stimulation is very gentle for training and the dual activation made it very safe. But… the learning system is awesome – it remembers the best level to stop the barking and you can reset it after an adjustment period. This dog bark collar, for sure is the best Bark Collar for small dogs

Quick Specifications:

Correction Levels: 10 Automatic Progressive

Dog Size: Extra Small Dogs to medium Dogs ( 3.6 kgs up to 18 kgs )

Weight: 51 grams

Dimensions: 4.1cm x 2.5cm x 2cm

Battery: Petsafe RFA188

Read the review: Petsafe Little Dog Elite Bark Control Collar, $193.49 (Shop Now)
The Verdict:
Depending on what kind of dog you have, Petsafe offers anything and everything that anyone would need in an electric bark collar. From Big to small, sensitive or even stubborn Petsafe offers the best one for you and your pet.
Do you agree with our choices? Drop us a call on our 7 Day Hotline 1-300-(THE-DOG) 1-300-843-364 or for questions / inquiries CONTACT US
---
---

Aussie Buyer Protection
Trouble Free Guarantees
Lowest Price / Best Deal
7 Day Support Line
Proud Aussie Family Business (Since 2003)
Free Dog Training Guide
Supporting Animal Rescue
Have a Question? Prefer to Order by Phone?

Best Deal Guaranteed

Free Training Guide

Shipped Same Day

14 Days 'Trade Up'

14 Day 'Trade up' Guarantee