Finding the right electric bark collar for your big dog can be quite difficult. If this is your first time, you may have a lot of questions. That's right. There are things that you should consider before buying a bark collar for your dog. Here, we feature one of the best big dog electric bark collar available in Australia.
Best Big Dog Bark Collar - The PetSafe Elite Big Dog Bark Collar
Tilly here is such a sweet big girl, but she goes out of control when she sees pigeons flying around their yard and neighbours passing by. No one can really stop her. A big dog's uncontrollable barking can really torment you and your neighbours. I'm sure you can't stand the constant loud barking and deep growls of a dog at something normal and should not be barked at - this is where the PetSafe Electric Bark Collar comes in.
PetSafe Elite Big Dog Bark Collar Features:
So, Tilly's parents have decided to try the PetSafe Elite Big Dog Bark Collar on her. They said it worked very well and they never had noise complaints from neighbours since - no more visits from the rangers as well.
How Do I Stop My Big Dog From Barking?
Stopping a dog from barking can be quite impossible. Also... we do not want our dogs to completely stop their barking in moments of danger. We should aim to reduce the length of time our dogs spend on barking at unnecessary things. Thus, nuisance barking.
Static or Electric Bark Collars can be of help in controlling your dog's excessive barking - it doesn't matter if you have a big or small dog. In this way, you don't have to always "reprimand" your dog on his barking episodes every day... since you can leave the electric bark collar on your dog for as long as 12 straight hours in a day.
So, if you have a big dog who goes on a barking frenzy every time he sees normal neighbour-activities… or dogs passing by… or pigeons flying… and who knows what else if you're not around the house? We recommend this Elite Big Dog Bark Collar from PetSafe.
What We Like About PetSafe Elite Big Dog Bark Collar
This feature of the Petsafe electric bark collar is a champion… you will get that peace and quiet of your house and bring harmony to your neighbours, since this electric bark collar works with AUTOMATIC 10 light touch of static simulations.

The stimulation starts at the lowest level and as your dog continues to excessive barks, it automatically and gradually switches to the next higher level of static correction and stops as soon as your dog stops barking. So, it does the "reprimanding" job for you. Smart, isn't it?

This is one of the coolest features of PetSafe Elite Big Dog Bark Collar - it "learns" your dog's temperament by recording your dog's "recognition level" - the static stimulation level that usually deters your dog from his nuisance barking. This information is then stored in the electric bark collar and will automatically use it the next time your dog will try to bark his head off again.

What If My Dog Will Have a Change of Temperament?

Often, dogs may change temperaments or become "collar wise". No worries! This PetSafe Electric bark collar comes with an option to reset the temperament learning. This is how it's done:

• Turn the collar off

• Turn it back on

• The light indicator will turn orange

• Turn the collar off THEN quickly on

• The light indicator will flash 5 times

• The collar's memory resets

And bam! It will start learning your dog's temperament again.

Also known as Dual Activation Technology - sound and vibration detection. This is by far the most unique SAFETY FEATURE of PetSafe Electric bark collars… you can rest assured that your dog's bark control collar will not *accidentally* zap your dog due to external noise or bumps on the floor.

The PetSafe Elite Big Dog Bark Collar has a built-in microphone and a unique sensor to detect simultaneously your dog's bark sound as well as the vibration through his vocal cords BEFORE it will deliver the static stimulation to your dog. This is really a big help if you have other dogs around.

Let's talk about this additional safety feature of Elite Big Dog Bark Collar. We all want our dogs to be safe while effectively reinforcing positive behaviours. Also, PetSafe knows that there are moments that we need our dogs to bark for protection. This Automatic Shut-off feature is made for both - your dog's safety and your protection.

PetSafe developed this feature in cases wherein your dog barks non-stop for serious reasons and the collar has already activated the highest stimulation level, to avoid overcorrection for your dog, the collar will shut off for 2 minutes and will reset by itself.

An additional safety feature designed by Petsafe for their Electric Bark Collars. It is completely submersible. You don't have to restrict your water-loving dog from diving into the pool while wearing his petsafe electric bark collar. It has a nice little battery module for added protection on the batteries from water-risks. And when your battery runs out and you replace it with new ones, the battery comes with fresh new o-rings, how cool is that. This collar is undeniably durable and safe.

This convenient and safe Elite Big Dog Bark Collar is covered by PetSafe warranty for 3 years. Note that PetSafe's Warranty is covered in Australia for products purchased in Australia only - overseas purchases will not be covered within Australia.
Fitting the PetSafe Elite Big Dog Bark Collar Properly
It is very important that you know how to fit the electric bark control collar properly for safe and effective operation. Follow these steps on how to fit PetSafe's Elite Big Dog Bark Collar to your pet:
• Make sure the bark collar is turned off

• DO NOT fit the collar while your dog is sitting down

• Let your dog stand comfortably

• Check the fit by putting one finger between the collar and your dog's neck

• The collar should be snug

• The 3 probes should be touching your dog's "Adam's apple"

• The pressure should be just the same as when you put pressure on your wrist to feel your pulse

• Let your dog wear the electric bark collar and get comfortable with it for a few minutes

• Recheck the collar to ensure perfect fit

• You can then turn the collar on to test it

• Always check for any possible skin irritation on your dog's neck
To help you control your big dog's nuisance barking…
Get some bark control collars - they are really handy... If you've got a big dog that needs serious bark control without compromising safety, PetSafe's Elite Big Dog Bark Collar is the real champ.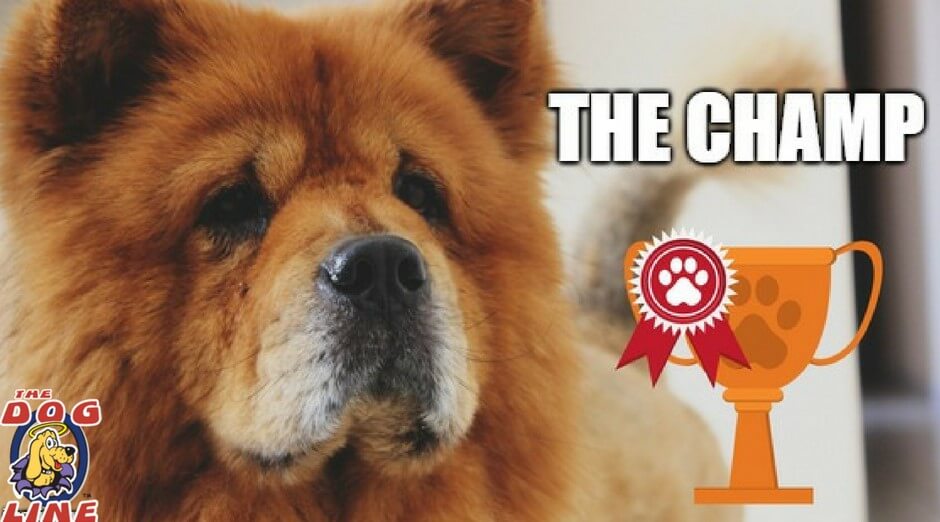 If you have any questions, give us a call at 1 300 THE DOG, that's 1 300 843 364. You can also fill in the Contact Us form or go to our Facebook page, ask some questions.