Home
> Correction levels?
Correction levels?
The ability to increase the level of stimulation the dog receives varies depending on the model. Common methods include

selecting a button

,

a dial with varying increases

and

rheostat controlled dials

. Some remotes have the ability for the buttons to change function to increase the selections on offer.

Aussie Buyer Protection
Trouble Free Guarantees
Lowest Price / Best Deal
7 Day Support Line
Proud Aussie Family Business (Since 2003)
Free Dog Training Guide
Supporting Animal Rescue
Have a Question? Prefer to Order by Phone?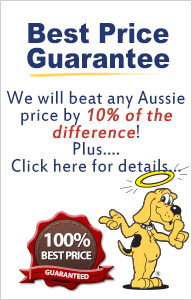 Best Deal Guaranteed

Free Training Guide

Shipped Same Day

14 Days 'Trade Up'

14 Day 'Trade up' Guarantee