Home
> Citronella remote dog trainer correction?
Citronella remote dog trainer correction?
A citronella based remote trainer often uses 2 methods to gain the dogs attention. A beeper noise can be used or a selection of different levels and amounts of a citronella spray. The dog will be distracted by the sound, the sight, the feel and the smell of the scent.
Citronella Bark Collars are designed to administer a short burst of

Citronella Spray

to distract a dog from barking. They come in a few varieties designed for small dogs and Big dogs and our standard Citronella bark collar is a good unit for all-round Dog barking issues. Basically they all work in a similar fashion. A short burst of citronella spray just at the right time. They are activated when the dog barks, usually by the sound of the barking or from the vibration of the vocal cords.

Aussie Buyer Protection
Trouble Free Guarantees
Lowest Price / Best Deal
7 Day Support Line
Proud Aussie Family Business (Since 2003)
Free Dog Training Guide
Supporting Animal Rescue
Have a Question? Prefer to Order by Phone?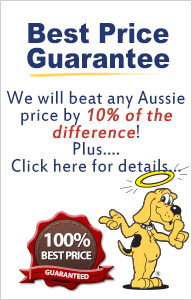 Best Deal Guaranteed

Free Training Guide

Shipped Same Day

14 Days 'Trade Up'

14 Day 'Trade up' Guarantee